German girl told she can keep solid gold bar she found swimming in Alpine lake
Officials said no owner had come forward to claim the ingot so it was being returned to the girl who found it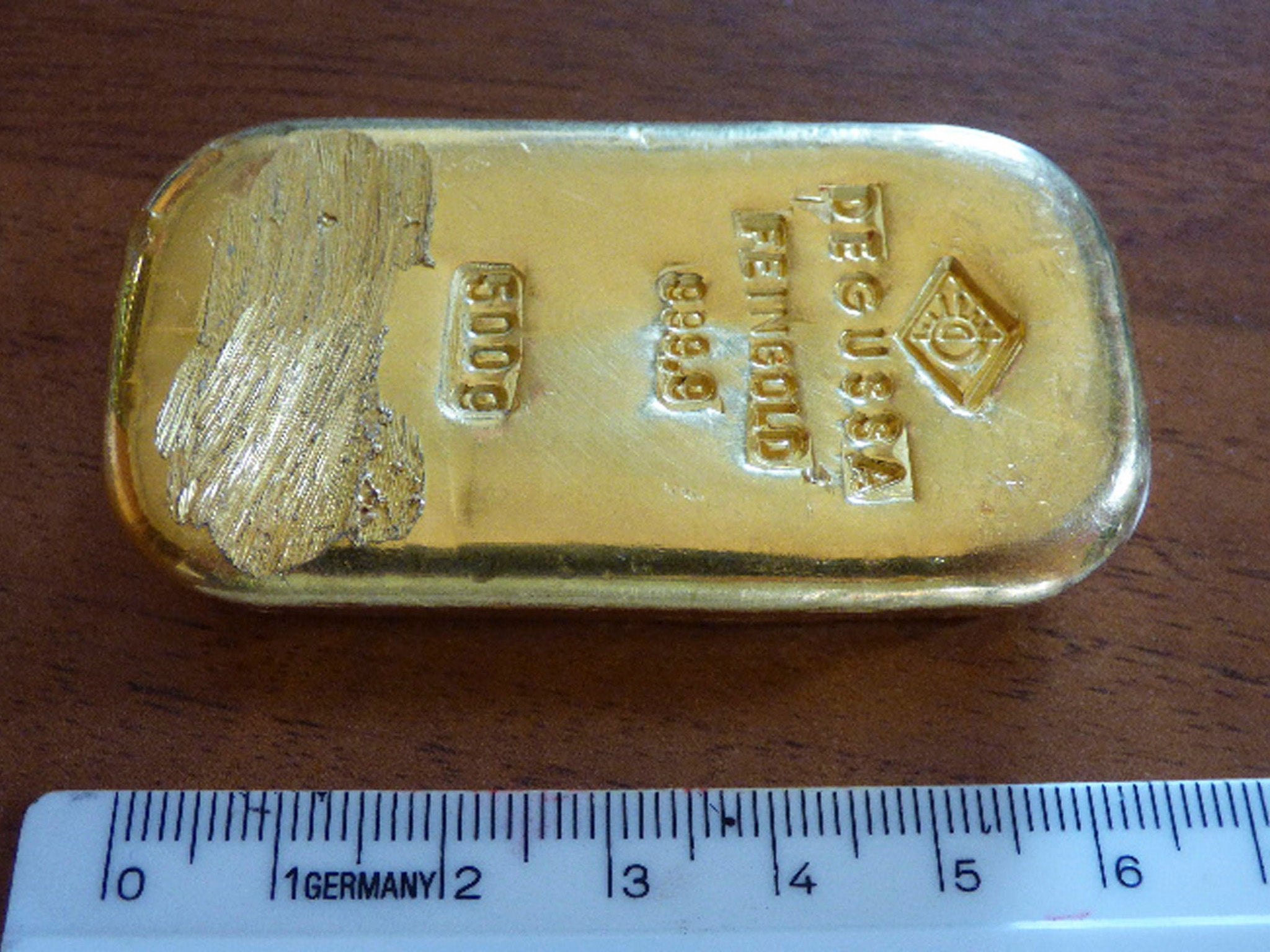 A 16-year-old girl who found a solid gold bar while swimming in an Alpine lake will be allowed to keep it after an owner failed to come forward.
The German teenager, from Essen, was on holiday in the picturesque town of Schönau am Königsee when she made the discovery in August.
She saw the 500g (17.6-ounce) ingot around six feet below the water's surface in August and handed it in to police.
But six months on, no genuine owner has come forward to claim the bar, believed to be worth around €16,000 (12,500), meaning its finder gets to keep it.
The incredible find became a global news story, with speculation over whether it could be "Nazi gold" or buried loot from a robbery.
The Berchtesgadener Anzeiger newspaper reported that experts swiftly confirmed that the gold bullion was not from the Third Reich but found "no concrete evidence of origin or ownership".
The only certainty is that it was manufactured by Degussa, the company's name that was stamped into it alongside a serial number and weight.
Forbes top 10 richest billionaires in the world
Show all 10
The teenager, who has remained anonymous and given no interviews, is expected to claim it from authorities in Bavaria's Berchtesgaden over the coming days.
Police commissioner Günther Adolph told the Anzeiger that he wanted to thank her and her parents for "not simply taking the gold bar".
"It is a great example for others," he added. "That they can now keep the valuable find is even better."
How the gold bar came to be in the lake is still a mystery.
Additional reporting by AP
Join our commenting forum
Join thought-provoking conversations, follow other Independent readers and see their replies