German Motorcycle Club members join Dutch bikers in fight against Isis
Members of the Median Empire Motorcycle Club are in Kobani and fighting with the Kurds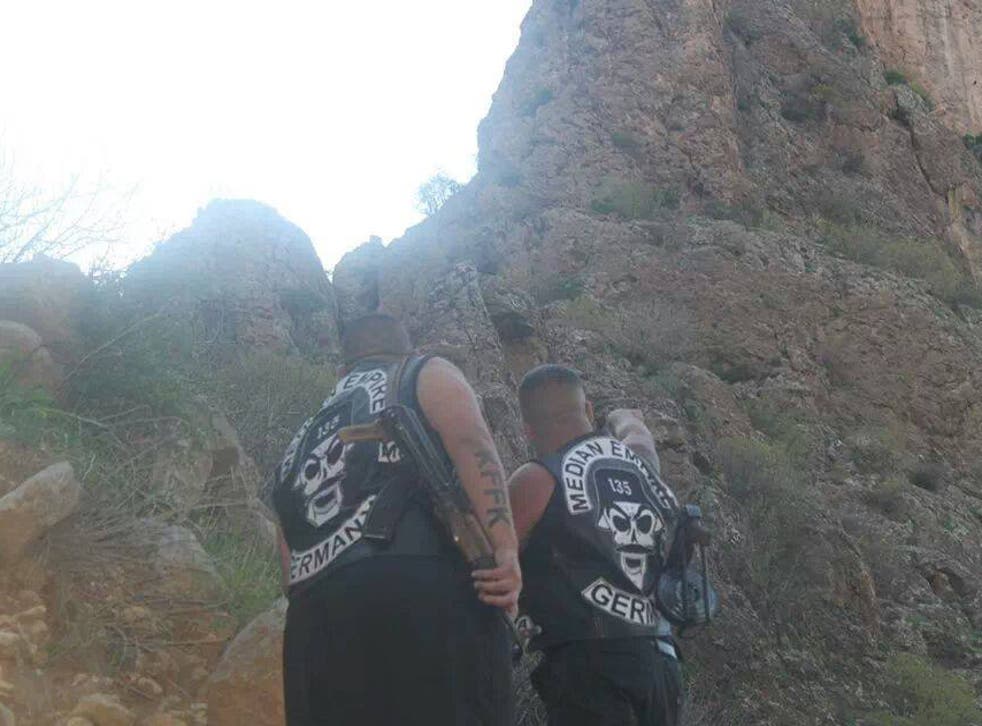 A group of German bikers have followed in the footsteps of a Dutch Motorcycle Club and joined in the fight against Isis in Syria.
Members of the Cologne-based Median Empire Motorcycle Club, who reportedly have strong Kurdish links, have joined Kurdish militia in the fight against Isis (also known as Islamic State), with images and messages posted on Facebook reporting their progress.
The Facebook profile for "AZAD 1%ER," who claims to be the founder and national president of the German biker club, has been posting images of his "brothers" in Syria, wearing Median Empire branded t-shirts and carrying guns.
One post shows two men climbing a hill in Syria in their motorcycle get-up with guns slung over their shoulders, with the message: "Our boys were in Kobani today and told me they were shot at but nothing happened. They are okay," and promising to keep followers up to date.
Another post shows a fighter in a camouflage shirt sat on a hill and aiming a gun, identifying the person as the vice president and "brother" of the biker group, posing in defence of 'Shengal', also known as the town of Sinjar, home to the Yazidi Kurds in Iraq.
Timeline: The emergence of Isis

Show all 40
Three bikers from the Dutch No Surrender Banditos Club are understood to have travelled to Mosul, Iraq, to join forces with the Kurds. A photo on a Kurdish-Dutch Twitter account showed a man identified as 'Ron' holding a Kalashnikov and standing with his arm around a Kurdish fighter.
Register for free to continue reading
Registration is a free and easy way to support our truly independent journalism
By registering, you will also enjoy limited access to Premium articles, exclusive newsletters, commenting, and virtual events with our leading journalists
Already have an account? sign in
Register for free to continue reading
Registration is a free and easy way to support our truly independent journalism
By registering, you will also enjoy limited access to Premium articles, exclusive newsletters, commenting, and virtual events with our leading journalists
Already have an account? sign in
Join our new commenting forum
Join thought-provoking conversations, follow other Independent readers and see their replies