German police raid homes of men 'plotting to kill left-wing leaders'
One of the suspects is believed to be a policeman
Harry Cockburn
Monday 28 August 2017 15:51 Comments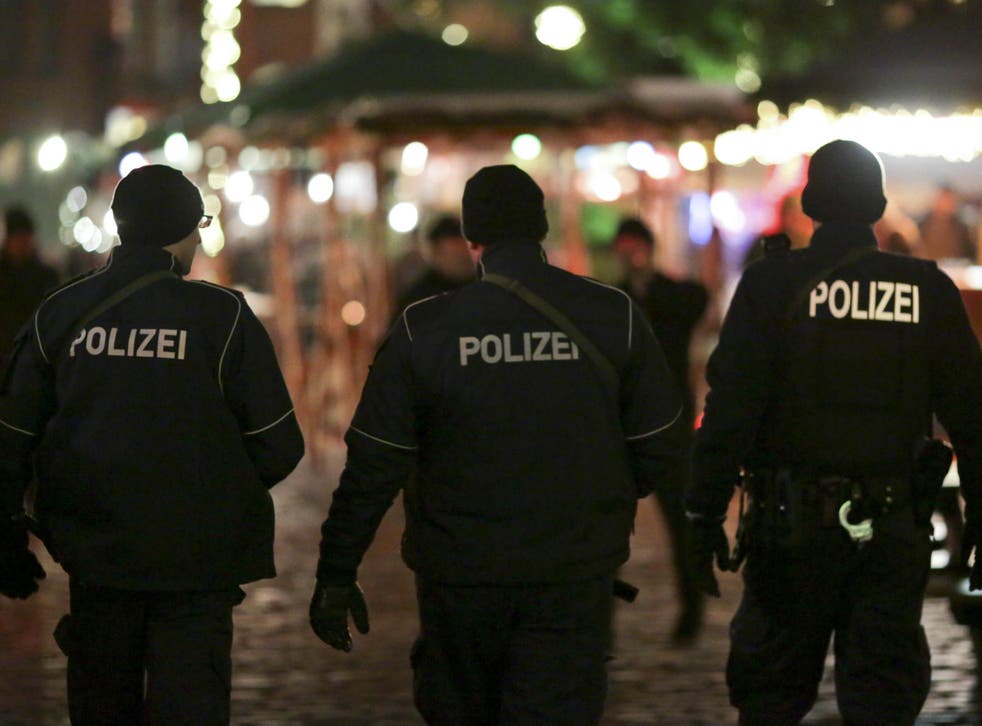 Police in northern Germany have raided homes and businesses belonging to two men suspected of stockpiling weapons and plotting to kill left-wing leaders.
The two men, one of whom is reported to be a policeman, are said to have created a hit list of names of left-leaning figures.
According to German newspaper Die Zeit, the men are thought to have "extreme right-wing" views, and were planning a series of murders.
The police said the men had been using web forums where they had mainly spoken about Germany's refugee policy.
The men were arrested in Mecklenburg-Vorpommern, a federal state in northeast Germany.
The policeman is believed to have worked in the small castle town of Ludwigslust, which is 40km south of the state's capital Schwerin.
But the men are not currently in custody, CNN reports.
In a statement on Monday the German federal prosecutor said: "According to the results of the investigation so far, the two accused were in contact with different chat groups with other people," the statement said.
"The focus of the discussion was the political development of the Federal Republic of Germany, especially the refugee and immigration policy, which they considered inadequate.
"As a result, the accused feared impoverishment of private and public budgets as well as an increase in attacks and other crimes that they believed would lead to a collapse of the state order."
According to Die Zeit, the Schwerin Ministry of the Interior has announced further searches relating to people said to be non-suspected third parties. Among them was another police officer from Mecklenburg-Vorpommern.
The federal prosecutor's office is now investigating the case which it says could have caused "serious state-threatening violence".
German politicians have demanded to know the names on the pair's hit list.
Martina Renner, a left-wing member of the Bundestag, who has previously campaigned against racism and neo-Nazism, addressed a written question to the Federal Government asking for information on when the authorities knew about the list of targets.
She asked: "How many of the people who are on this list have been informed [by] the Federal Government?"
World news in pictures

Show all 50
Dietmar Bartsch, who is also a left-leaning politician and who has his constituency in Mecklenburg-Vorpommern, called for clarification: "I want to know who is on the list," he said.
Register for free to continue reading
Registration is a free and easy way to support our truly independent journalism
By registering, you will also enjoy limited access to Premium articles, exclusive newsletters, commenting, and virtual events with our leading journalists
Already have an account? sign in
Join our new commenting forum
Join thought-provoking conversations, follow other Independent readers and see their replies