German politician jailed for Nazi death camp tattoo
The far-right councillor appealed a suspended sentence – and was handed a harsher punishment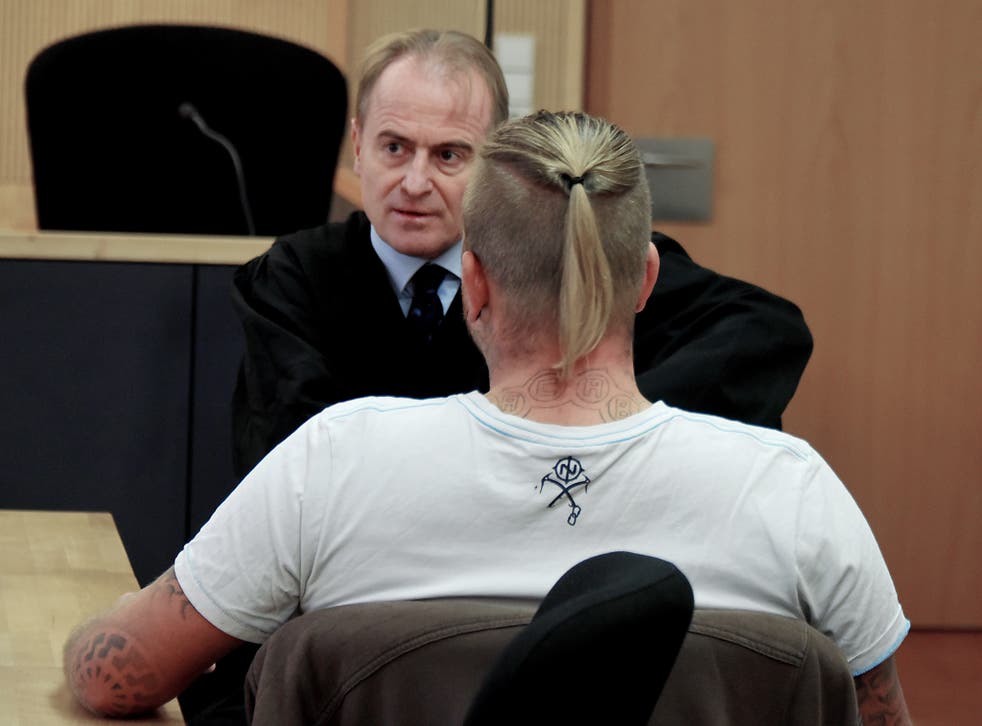 A German court has sentenced a far-right politician to eight months in prison for displaying a Nazi tattoo.
Marcel Zech was found guilty of "public incitement to hatred" and given a harsher sentence on appeal than the six-month suspended sentence he originally received last December.
The 28-year-old was photographed at a swimming pool displaying the tattoo, which appeared to combine a depiction of Auschwitz concentration camp with a slogan from the Buchenwald concentration camp's gate, "Jedem das Seine", which means "to each his own".
Zech, a local council member of the far-right National Democratic Party, admitted to displaying the tattoo.
Prosecutors appealed after a district court in Oranienburg in the eastern state of Brandenburg, which surrounds Berlin, gave him a six-month suspended sentence in December, saying the punishment was too lenient. Zech also appealed the verdict, seeking to be acquitted.
On Monday, a state court in Neuruppin, north of Berlin, upheld the defendant's conviction for incitement, but imposed a new harsher sentence, the DPA news agency reported.
Explaining his decision, judge Jörn Kalbow said a lesser sentence could have been interpreted as "the state backing down in the face of right-wing radicalism".
Mr Kalbow noted that Germany had seen an increase in xenophobic hate crime.
Zech's lawyer, Wolfram Nahrath, said he would appeal again to a higher court.
The councillor's back tattoo was originally photographed when he took his shirt off at a public swimming pool last November in Oranienburg.
During the hearing, Mr Nahrath told judges that Zech had since altered the tattoo as a result of the "exceptional denunciation" of him resulting from the case, and because he wanted to be able to keep going to the swimming pool with his children.
Questionable tattoos and to who they belong to

Show all 15
Prosecutor Torsten Lowitsch said the image of Auschwitz has been replaced by Max and Moritz, figures from a well-known German children's tale.
However, Mr Lowitsch said the tattoo still included the slogan "to each his own".
Join our new commenting forum
Join thought-provoking conversations, follow other Independent readers and see their replies