German protesters from anti-Islamic 'Pegida' movement attack migrant youths
Group is anticipating at least 20,000 attendees at its ninth mass protest rally on Monday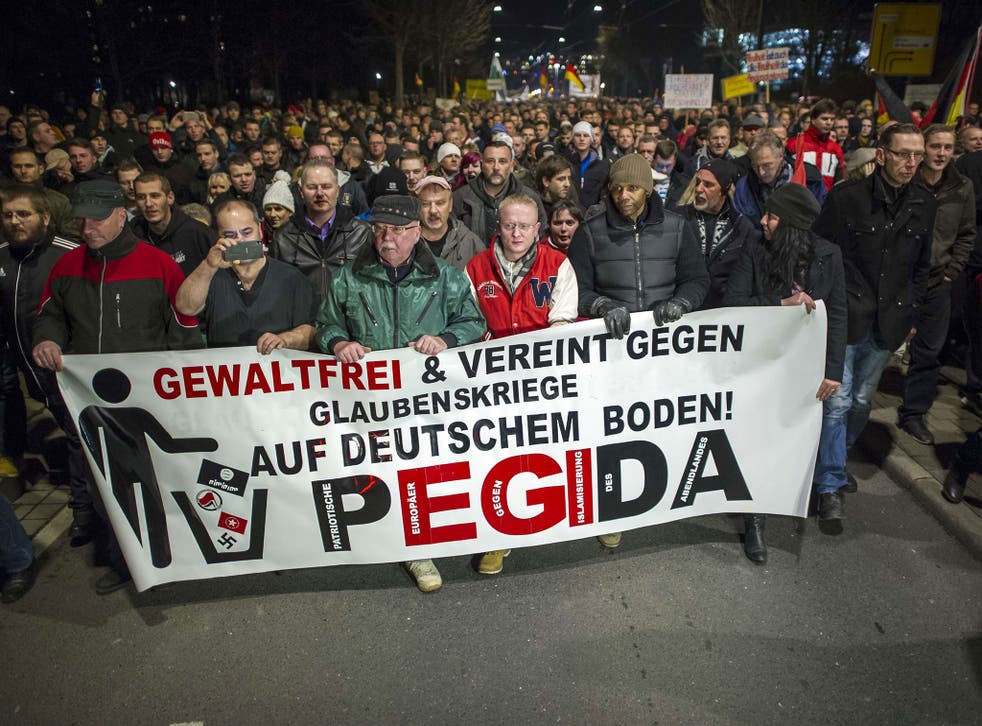 As Germany prepares for further mass street demonstrations by the controversial anti-Islam protest movement "Pegida", disturbing evidence has emerged linking the group's supporters to a brutal knife and club attack on migrant youths.
Pegida, whose initials stand for "Patriotic Europeans against Islamisation of the Occident", is anticipating at least 20,000 attendees at its ninth mass protest rally in the eastern city of Dresden and other German provincial capitals, including Cologne, on Monday.
Dresden police said on Sunday that they were investigating an incident which was said to have taken place immediately after a 17,500-strong Pegida rally in the city on 22 December. Berlin's leftist Taz newspaper said that shortly after the protest, a group of some 50 masked and armed Pegida supporters stormed the city's Galeria shopping mall and attacked a group of 30 migrant youths.
"The attack was applauded by normal bystanders," Danilo Starosta, a spokesman for Dresden's Cultural Affairs Office, told the newspaper.
Join our new commenting forum
Join thought-provoking conversations, follow other Independent readers and see their replies