German rail operator denies claims women-only train carriages are response to Cologne sex attacks
The company has insisted the move is unrelated to the Cologne sex attacks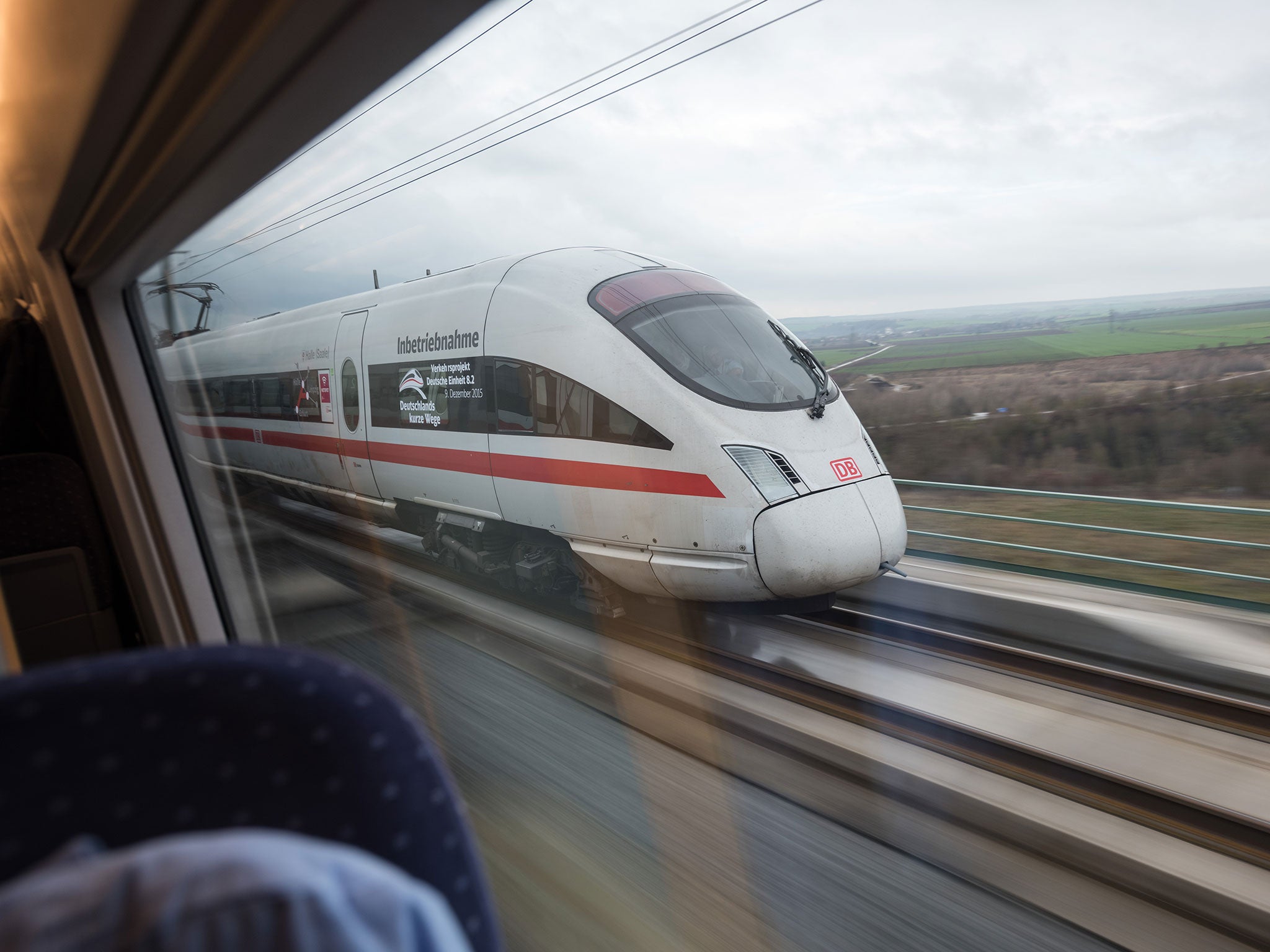 A German rail operator has introduced women-only carriages to some of its train carriages but denied the move is a response to the recent spate of high-profile sex attacks.
The move, which comes days after the first suspect of the Cologne sex attacks was charged with a sex crime, has been widely reported as being linked to sex crimes that have been blamed on migrants by far-right activists.
However, the company introducing the changes, Mitteldeutsche Regiobahn, has denied the new carriages are linked to the Cologne attacks.
It said the measures were intended to encourage a safer atmosphere for all female travellers in general.
Children, including boys up to the age of ten, will also be allowed to ride in the carriages, which run on the 50-mile Leipzig to Chemnitz line.
The carriage will be situated next to an office for train staff.
"The local proximity to the customer service representative is chosen deliberately," a Mitteldeutsche Regiobahn spokesman said.
Women-only carriages are used frequently in countries such as Japan, India, Mexico, Brazil, Egypt and Indonesia in an attempt to prevent sexual assaults.
In the UK, the Labour Party leader, Jeremy Corbyn, suggested women-only areas on public transport could be used to reduce sexual harassment.
However, his suggestions were accused by women's rights groups of being regressive.
They said the focus of tackling sexual harassment should be on the perpetrators rather than potential victims.
Germany reacts to Cologne New Year's Eve attacks
Show all 13
On Thursday, a 26-year-old Algerian man was charged with sexual assault and theft in relation to the incidents in Cologne.
He is the first person to be formally accused of being involved on the disorder on New Year's Eve in the West German city.
More than 1,100 criminal complaints were received in relation to the events New Year's Eve in Cologne, including over 480 accusations of sexual assault.
There was controversy in some quarters over a perceived cover-up because of the alleged ethnicity of the attackers, described by many witnesses as of North African or Arab appearance.
Join our commenting forum
Join thought-provoking conversations, follow other Independent readers and see their replies