German railway fears flood of lawsuits over Holocaust trains
Deutsche Bahn hires law firm to fight off US claims for compensation by Nazi death camp survivors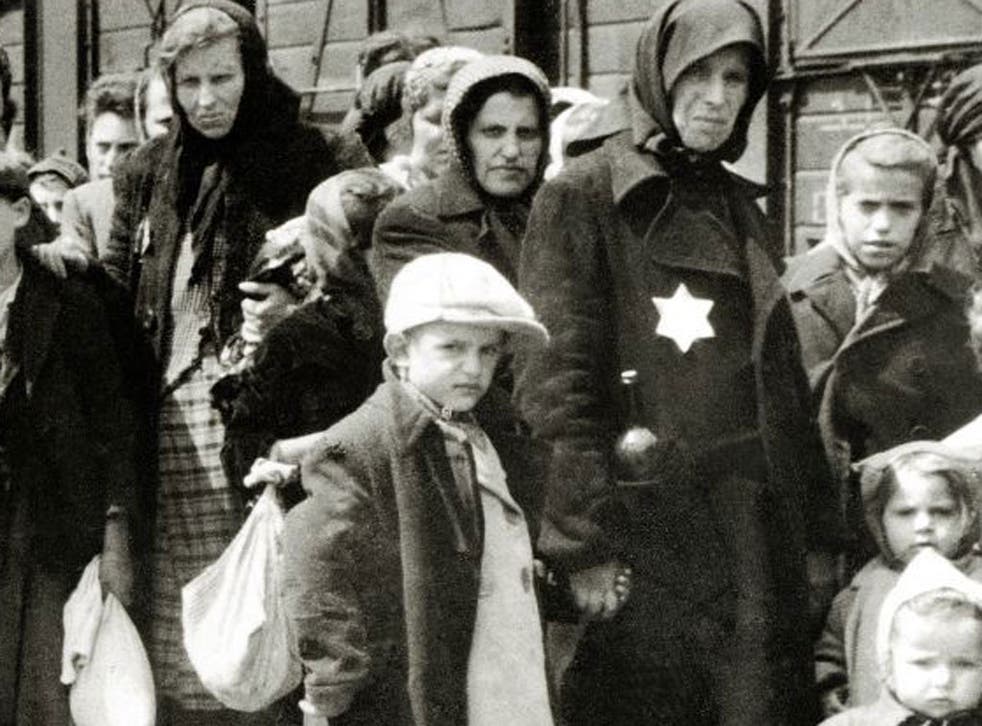 The German railway company Deutsche Bahn has engaged a New York law firm to fight off compensation claims that it might face under proposed legislation enabling Holocaust victims and their relatives to sue for damages in US courts.
The state-owned network is the main successor to the Nazi-run Deutsche Reichsbahn which, along with other railways in German-occupied Europe, deported millions of Jews to death camps during the Second World War.
Deutsche Bahn has in the past compensated Holocaust victims under extensive German government reparations to survivors. The German Foundation Agreement reached with the US in 2000 was considered to have conclusively resolved all outstanding claims against Germany. But under the laws proposed by the US Holocaust Rail Justice Act, which is now before Congress, Deutsche Bahn fears it could face fresh compensation claims in US courts.
Efraim Zuroff, of the Simon Wiesenthal Centre in Jerusalem, said: "To the best of my knowledge, no railroad company has ever been forced to compensate deportees. The cardinal question is the degree of independence which each railway company had in dealing with the deportations of the Jews."
Deutsche Bahn has been highly guarded about Holocaust issues in the past. In 2006, it refused to allow a French exhibition about the role of trains in death camp deportations to be shown at German stations. Last year, a group of eastern European victims of the Nazis announced plans to file a suit against the company in an American court.
Contacted by Der Spiegel magazine yesterday, Deutsche Bahn said it had recruited lawyers and PR advisers to monitor the situation in America, but refused to comment further. It is reported to have contracted the New York PR company Strategy XXI Partners to develop a "communications plan related to Holocaust asset issues". The German broadcaster Deutsche Welle said it had also engaged the New York legal firm White and Case to deal with "World War II-related issues".
The US law is specifically designed to gain compensation from the French rail group SNCF, but legal experts say it could also apply to other European networks including Deutsche Bahn.
Charles Schumer, a US Senator who is sponsoring the Bill, said that of the 76,000 Jews, resistance fighters and US prisoners deported to Nazi camps by SNCF, only 3 per cent survived.
Previous US attempts to claim against SNCF failed because of legal complications which made it difficult to sue other countries and their government-owned entities in American courts. However, the Holocaust Rail Justice Act would sweep away such restrictions and allow non-American Holocaust survivors to sue European rail firms.
But whether the law would entitle victims to make fresh claims against Deutsche Bahn is still open to debate. Harriet Tamen, a New York lawyer representing 600 Holocaust survivors in a case against SNCF, said the Bill applied only to the French network. "We do not believe this law, once passed, will affect any other railroad in Europe," she said.
However, Richard Weisberg, director of Holocaust and human rights studies at New York's Yeshiva University, said it was clear the law could be applied to other European rail operators which took part in the Holocaust.
Join our new commenting forum
Join thought-provoking conversations, follow other Independent readers and see their replies