German restaurant shuts after receiving threats over 'Erdogan burger'
The burger contained goat's cheese in reference to a satirical poem about the Turkish President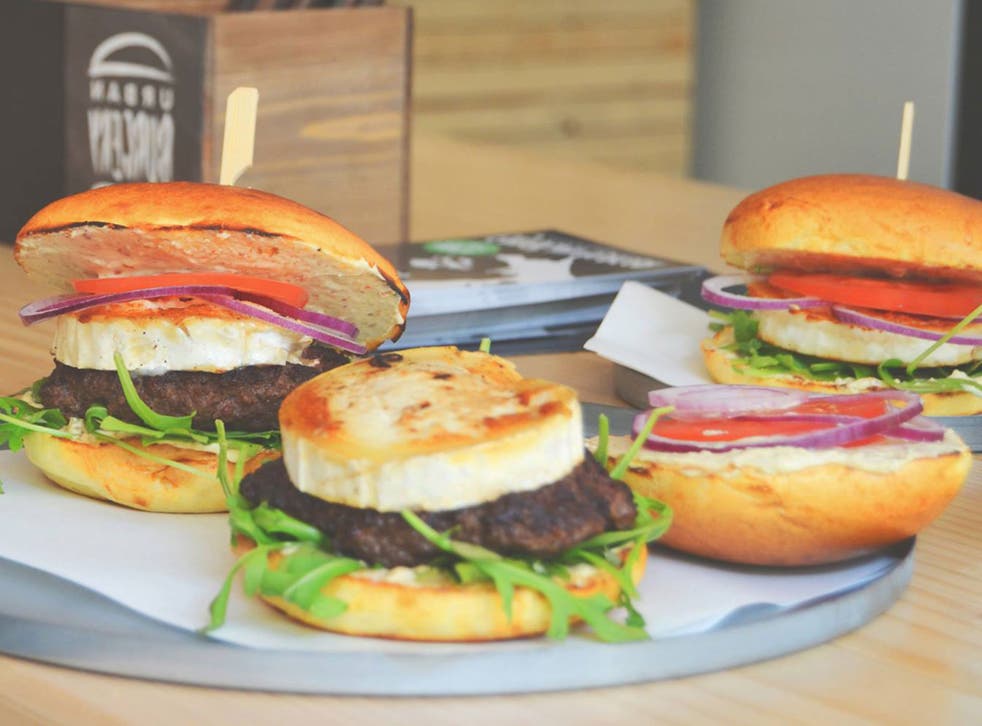 A German restaurant has temporarily shut its doors over fears for its staff safety after receiving a barrage of threats over its "Erdogan burger".
The owner of Urban Burgery in Cologne named a new creation after the Turkish President last month.
It advertised the item as "tasty and juicy…naturally, with goat's cheese", in an allusion over a satirical poem by German comedian Jan Böhmermann.
It sparked a diplomatic row between Ankara and Berlin, resulting in Mr Böhmermann being prosecuted under a little-used German law forbidding insult to foreign heads of state.
Jörg Tiemann, the owner of Urban Burgery, told local media he wanted to "set an example" in solidarity with jailed Turkish journalists Can Dündar and Erdem Gül.
The Erdogan Burger proved a commercial hit and drew widespread support online, but also sparked a slew of insults and threats on the restaurant's Facebook page.
Mr Tiemann told the Bild newspaper that "four well-built men wearing dark clothes" stood watching his staff through the window for 20 minutes on Thursday.
Shortly afterwards, a Facebook user called on people to join him paying the business a "visit".
On Saturday, managers said Urban Burgery was forced to close until further notice, denouncing "insults, lies and tirades".
"Because of specific threats, especially an Erdogan supporter's call to 'visit' our business with others, we can no longer guarantee the safety of our employees," a statement said.
Recep Tayyip Erdogan's most controversial quotes

Show all 8
"But one thing is certain: We will not be muzzled by the enemies of democracy, rule of law and civil liberties."
The restaurant remained closed on Monday, when owners announced their intention to increase security with high-definition CCTV cameras and other measures.
Managers are also planning a "solidarity campaign" for detained journalists in Turkey and to raise money for their families.
Meanwhile furore over the Böhmermann poem continues, with Mr Erdogan's lawyers seeking a preliminary injunction against a German publishing executive over his support for the comedian.
Chancellor Angela Merkel has drawn heavy criticism over her decision to allow Mr Böhmermann to be prosecuted in what critics said violated freedom of speech.
The Turkish President is known for his sensitivity to criticism, with prosecutors opening more than 1,800 cases against people for alleged insults since he took office in 2014.
Register for free to continue reading
Registration is a free and easy way to support our truly independent journalism
By registering, you will also enjoy limited access to Premium articles, exclusive newsletters, commenting, and virtual events with our leading journalists
Already have an account? sign in
Register for free to continue reading
Registration is a free and easy way to support our truly independent journalism
By registering, you will also enjoy limited access to Premium articles, exclusive newsletters, commenting, and virtual events with our leading journalists
Already have an account? sign in
Join our new commenting forum
Join thought-provoking conversations, follow other Independent readers and see their replies