German school children who attacked refugee classmates 'being investigated by police'
'We are unwilling to helplessly watch as a new generation of dim young nationalists grow up, just because their parents may tolerate or even encourage it'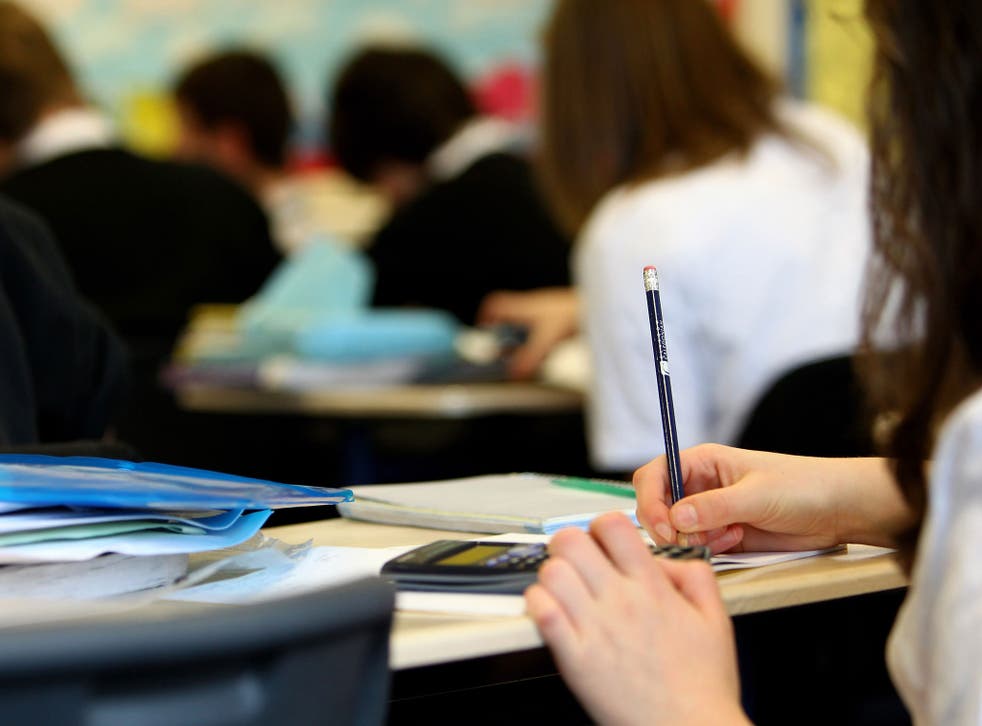 A group of German school children are being investigated by police for seriously injuring their refugee classmates in a series of violent "far right" confrontations, it has been reported.
According to the German news site The Local, tensions have been running high at a school near Leipzig for the last month since refugee children learning 'German as a third language' joined their classes.
A group of 13- and 14-year-old German children at the school attacked the new arrivals by spitting on them, throwing stones, shoving and crushing them, and slamming doors shut in their faces, according to police.
They have said the youngest victim of the attacks was a nine-year-old girl who suffered a splintered bone in her arm which had to be put into a cast, and that a 14-year-old refugee child also had to be treated by a doctor after being crushed.
Police are investigating the attackers on suspicion of serious bodily harm, according to the news site.
"School is no place where a possible far-right political atmosphere is the norm," said Saxony Policy.
"The Saxon education authority, school leadership and police headquarters in Leipzig are unwilling to helplessly watch as a new generation of dim young nationalists grow up, just because their parents may tolerate or even encourage it."
The school is considering ways to make the classes safer for the refugee children.
The incidents are one of a number of protests and confrontations that have taken place across Germany in recent months as increasing numbers of asylum seekers – many of them Syrian refugees – settle in the country.
More than a million asylum seekers are on course to be living in Germany by the end of year, with the current figure at 964,574 – less than one per cent of the nation's total population.
German Chancellor Angela Merkel – this week named as TIME magazine's 'person of the year' – has insisted that it is the country's "damned duty" to help refugees, but many believe the warm spirit embodied in the welcome parties held by ordinary Germans to welcome Syrians in the summer has faded.
"We cannot go on continually taking in more than a million refugees each year and trying to integrate them," the chancellor's Social Democrat coalition partners Sigmar Gabriel and Frank-Walter Steinmeie have said.
Register for free to continue reading
Registration is a free and easy way to support our truly independent journalism
By registering, you will also enjoy limited access to Premium articles, exclusive newsletters, commenting, and virtual events with our leading journalists
Already have an account? sign in
Register for free to continue reading
Registration is a free and easy way to support our truly independent journalism
By registering, you will also enjoy limited access to Premium articles, exclusive newsletters, commenting, and virtual events with our leading journalists
Already have an account? sign in
Join our new commenting forum
Join thought-provoking conversations, follow other Independent readers and see their replies