Germanwings crash: Black box confirms Andreas Lubitz deliberately crashed plane
Investigators say Lubitz repeatedly and deliberately accelerated the plane
Heather Saul
Friday 03 April 2015 16:17 Comments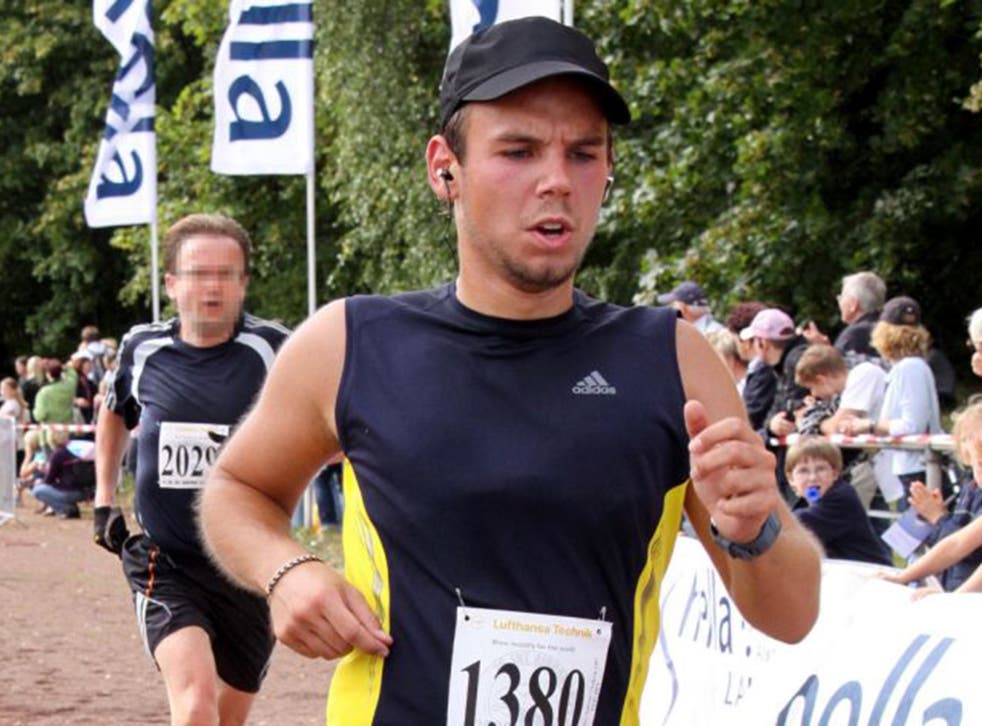 Evidence retrieved from the second black box discovered at the site of the Germanwings crash confirms co-pilot Andreas Lubitz repeatedly and deliberately accelerated the Airbus A320 as he used the automatic pilot to descend the plane, the French BEA air accident investigation agency has said.
The BEA said investigators are analysing the data retrieved from the flight recorder, which was found on Thursday. The agency said this new detail was based on initial readings and will continue to examine the data further.
The flight data recorder was discovered by a mountain rescue officer in a spot that had been repeatedly searched.
Alice Coldefy told reporters in Seyne-les-Alpes: "I found a pile of clothes, we were searching it, we were moving them downhill and while doing this I discovered a box. The colour of the box was the same as the gravel, of the black gravel, that is everywhere at the crash site."
Prosecutors say evidence from the cockpit voice recorder suggests Lubitz locked the pilot out of the cockpit and intentionally crashed the plane into the French Alps, killing all 150 passengers and crew on board.
Dusseldorf prosecutors say Lubitz had searched online for suicide methods and for information about the security of cockpit doors in the weeks leading up to the air disaster.
In pictures: Germanwings Airbus A320 plane crash

Show all 66
The prosecutors' spokesman Ralf Herrenbrueck said on Thursday that search terms found on a tablet computer in his home included medical treatment, suicide methods, and cockpit doors and their security.
Lubitz, 27, suffered a severe depressive episode in the past and expressed concerns about his vision following a car crash in 2014, according to reports.
Investigators say sick notes found torn-up in his home suggest he should have been on medical leave at the time of the crash, but concealed this from his employers.
Prosecutors say medical records from six years ago also mentioned "suicidal tendencies".
Additional reporting by agencies
Register for free to continue reading
Registration is a free and easy way to support our truly independent journalism
By registering, you will also enjoy limited access to Premium articles, exclusive newsletters, commenting, and virtual events with our leading journalists
Already have an account? sign in
Join our new commenting forum
Join thought-provoking conversations, follow other Independent readers and see their replies