Germanwings crash: Video 'emerges showing cabin in final moments before disaster', say German and French media
As many as 150 passengers and crew died in the tragic crash last week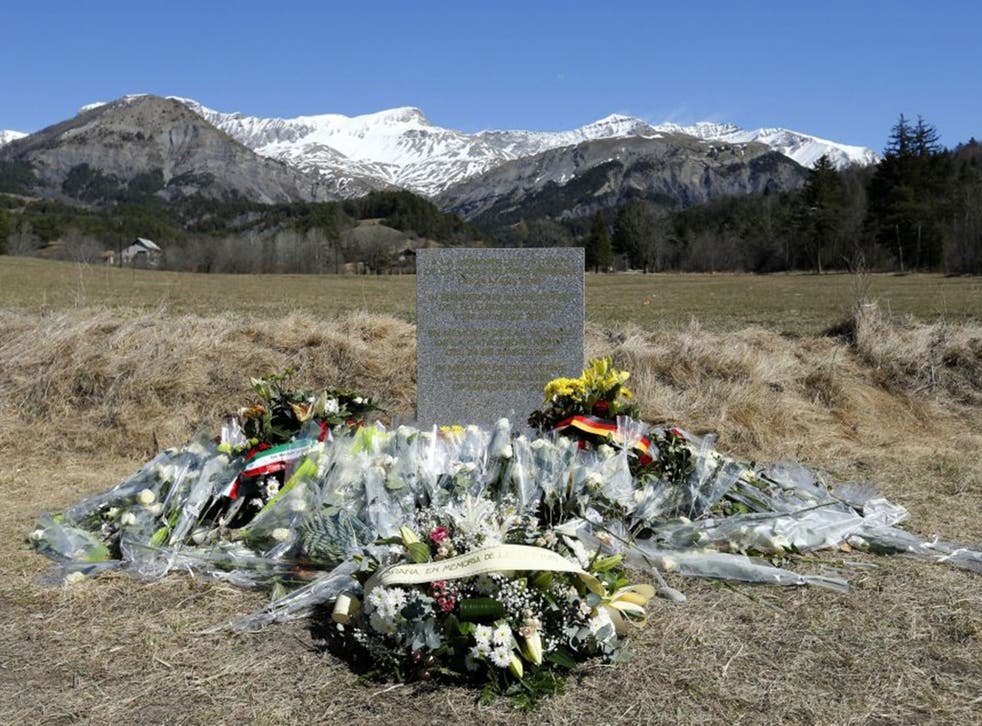 A video taken by a passenger inside the cabin of the Germanwings plane shortly before it tragically crashed last week has reportedly emerged.
The footage apparently discovered on a memory chip believed to have come from a passenger's mobile phone is said to show people screaming "My God" in several languages, as well as metallic banging – thought to be the flight's captain trying to open the cockpit door, the French magazine Paris Match has reported.
The screaming intensifies after a heavy shake, as the aircraft careers towards the mountain, according to the report.
In pictures: Germanwings Airbus A320 plane crash

Show all 66
German daily newspaper Bild also claims to have accessed the footage, and said "even though the scene on board is chaotic and completely shaky, and no individual person can be identified, the accuracy of the video is beyond question".
However, Lieutenant Colonel Jean-Marc Menichini, a high ranking official involved in the recovery operation, has categorically denied that any mobile phone footage had been found by investigators at the site.
The footage comes shortly after German Lufthansa said that co-pilot Andreas Lubitz, who crashed the plane in the French Alps last week, told officials at the airline's training school in 2009 that he had gone through a period of severe depression, the airline said on Tuesday.
Earlier today, Germanwings' parent company Lufthansa said that Andreas Lubitz, the co-pilot who crashed the plane, halted his pilot training for several months, and later provided the airline's flight school with a medical documents showing that he had gone through a "previous episode of severe depression."
Lubitz later passed medical checks confirming his fitness to fly, Lufthansa said.
The development comes after Duesseldorf state prosecutors said today that Lubitz had been treated for suicidal tendencies before getting his pilot's licence.
Last week, questions surrounding Lubtiz' mental health came to the fore after police found torn-up sick notes at his home, showing that he was suffering from an illness that meant he should not have been at work.
Germanwings had not received a sick note from Lubitz for the day of the crash, and he had a valid medical certificate at the time of the crash of the Airbus A320 operated by its budget unit, Lufthansa added.
Lufthansa said it had passed the email correspondence and additional documents to the Duesseldorf prosecutors after internal investigations.
Additional reporting by PA
Register for free to continue reading
Registration is a free and easy way to support our truly independent journalism
By registering, you will also enjoy limited access to Premium articles, exclusive newsletters, commenting, and virtual events with our leading journalists
Already have an account? sign in