Germanwings orders 'get ready to be surprised' adverts be removed from London Underground stations hours after crash
TfL confirmed 65 digital adverts were removed within an hour of the airline's request to take them down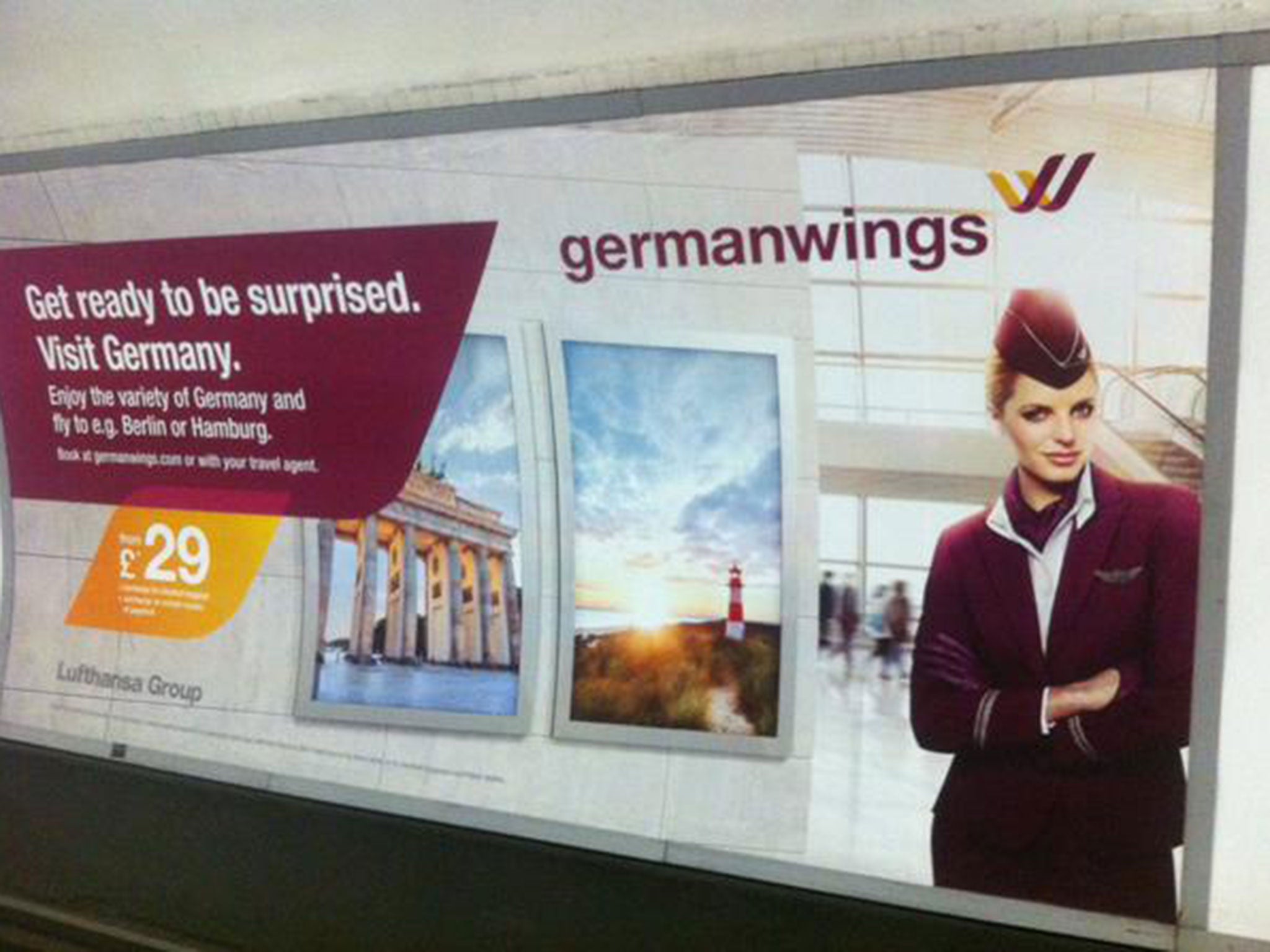 Germanwings is removing paper and digital adverts for its flights from London Underground stations following a crash prosecutors say was caused "intentionally" by a co-pilot, killing all 150 people on board.
A spokeswoman for Transport for London (TfL) said Germanwings asked for the adverts to be removed on Tuesday just hours after news of the disaster in the French Alps broke.
"Five have been covered up and another ten will be covered up today. Then there are a final two that we are working to get covered up as soon as we can."
Investigators have been searching co-pilot Andreas Lubitz's family home and are examining his personal life to determine why he would have intentionally descended the plane.
In pictures: Germanwings Airbus A320 plane crash
Show all 66
Reports emerged this morning citing sources claiming Lubitz was receiving "specific and regular medical treatment" ever since he suffered a "serious depressive episode" in 2009.
Lufthansa CEO Carsten Spohr said Lubitz had taken a break during his training six years ago. He did not elaborate on what this break was for but said he later passed a series of tests and was deemed fit for flying "without any restrictions".
German police searching his home in the town of Montabaur announced this morning they may have made a "significant" discovery. However, Dusseldorf police spokeswoman Susanna Heusgen said "no crucial piece of evidence has been found yet" after the searches in that property and another in Dusseldorf, which he was believed to have shared with his girlfriend.
Join our commenting forum
Join thought-provoking conversations, follow other Independent readers and see their replies