Germanwings plane crash: Between 400 and 600 pieces of human remains taken from site where 150 died
150 passengers and crew died in the tragic crash on Tuesday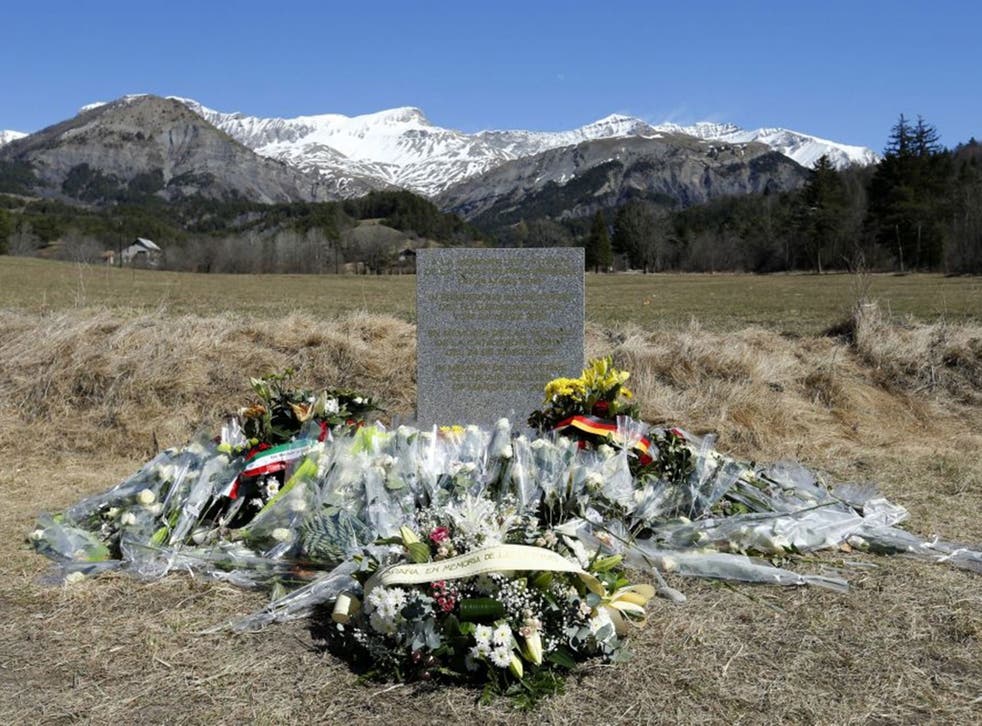 French police attempting to formally identify the 150 victims of Germanwings Flight 4u9525, which crashed in the Alps on Tuesday, have found between 400 and 600 remains at the site of the crash, but no intact bodies.
Colonel Patrick Touron of the gendarme service told reporters gather in the Alpine town of Seyne-les-Alpes: "We haven't found a single body intact."
Faced with the resulting difficulty of identifying passengers and crew, police have been using DNA samples taken from objects like toothbrushes, which were provided by the victims' families, to match with remains.
Captain Touron also said jewellery and other objects could help in the identification process.
In pictures: Germanwings Airbus A320 plane crash

Show all 66
The grim findings come after Marseille prosecutor Brice Robin revealed earlier this week that co-pilot Andreas Lubitz, 27, locked his captain out of the cockpit after the senior officer left for around 10 minutes, probably to use the bathroom.
Lubitz then used the flight management system to put the plane into a descent, something that can only be done manually and deliberately.
"The intention was to destroy the plane. Death was instant. The plane hit the mountain at 700kmh (430mph)," Robin said, adding that it was unlikely that passengers realised the fate which awaited them as they only began screaming in the final seconds before the aircraft hit the ground.
Over the course of the week, investigators have been working to piece together a picture of Lubitz, in an attempt to explain why he deliberately crashed the plane, amid reports in German media from a friend that he had suffered a burnout or depression in 2006, which meant he had to stop pilot training.
But Lufthansa CEO Carsten Spohr said on Thursday that Lubitz resumed training "and passed all the subsequent tests and checks with flying colours."
German authorities today found torn-up sick notes showing that Lubitz was suffering from an illness which said he was unable to work that day. He appeared to have hidden the document from Germanwings, despite the fact that employees are required by law to immediately inform their employers of such instances.
Officers also did not find a suicide note nor a confession, "nor was there any evidence of a political or religious background to what happened", the authorities added.
Register for free to continue reading
Registration is a free and easy way to support our truly independent journalism
By registering, you will also enjoy limited access to Premium articles, exclusive newsletters, commenting, and virtual events with our leading journalists
Already have an account? sign in
Register for free to continue reading
Registration is a free and easy way to support our truly independent journalism
By registering, you will also enjoy limited access to Premium articles, exclusive newsletters, commenting, and virtual events with our leading journalists
Already have an account? sign in
Join our new commenting forum
Join thought-provoking conversations, follow other Independent readers and see their replies