Germanwings plane crash: 'Murder-suicide' cannot be explained as depression, say experts
Events from Andreas Lubitz's chequered past have been used to suggest that this was an act of a deranged madman intent on mass murder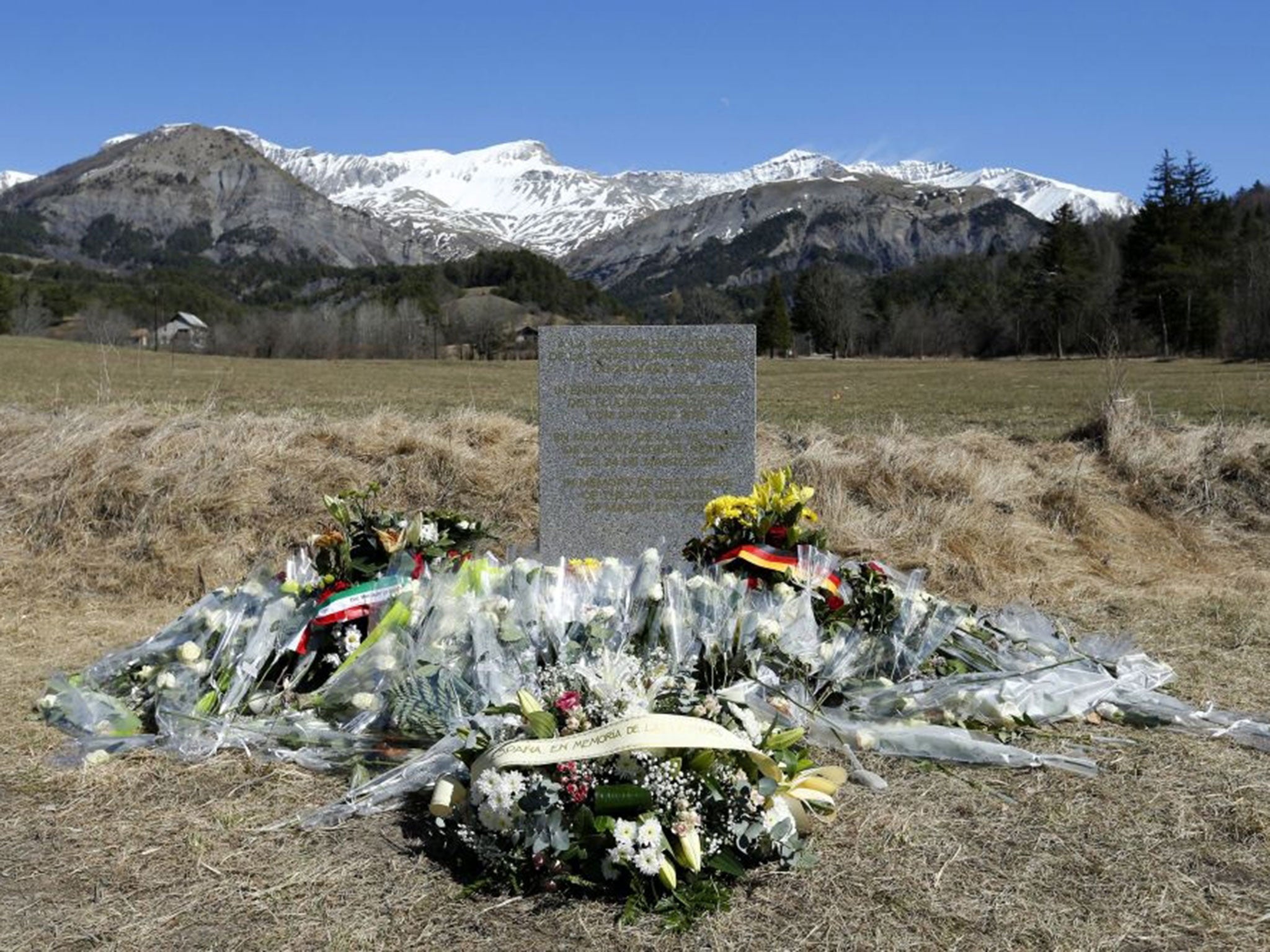 We are unlikely to ever know what was going through the mind of co-pilot Andreas Lubitz on the day he decided to bolt the cockpit door of the Germanwings passenger plane which he then deliberately crashed into a rocky ravine in the Alps, killing all 149 people on board.
A torn up sick-note, suggestions that he was recently jilted by his girl-friend and previous treatment for depression have all been used to suggest that this was a wanton act of a deranged madman intent on suicide and mass murder.
However, psychiatrists were quick to point out today that depression is a relatively common condition affecting one in six people in the UK, and yet cases of "murder suicide" are incredibly rare, especially outside of the arena of religious fanaticism.
Paul Keedwell, a consultant psychiatrist at Cardiff University and a specialist in mood disorders, says that only about two or three people in every million each year carry out murder while committing suicide, and most of these cases are men who end up killing their wives or partners.
"For obvious reasons we cannot know the perpetrator's mental state at the time of the homicide in these cases," Dr Keedwell said.
In pictures: Germanwings Airbus A320 plane crash
Show all 66
"Among cases of murder suicide in general, the rate of previously diagnosed depression varies from 40 to 60 per cent, depending on the context. Of those who are depressed, very few are being treated for it," he said.
"In the vast majority of cases of depression, suicide is the main risk, not violence. So, depression is not in itself a sufficient explanation for murder suicide, but early detection and adequate treatment might reduce the risk," he said.
Lisa Harrison, a counseling psychologist in South Wales who has treated people with depression and suicidal tendencies, agreed that it is difficult to comprehend why someone intent on taking his own life would want to cause the death of so many innocent men, women and children.
"Generally, the act of suicide is very self-oriented. It is an act of self-harm rather than an act against others," Ms Harrison said.
Commercial pilots have regular, routine medical examinations which include psychological assessments. Pilots and airline staff are encouraged to report any signs that a pilot may be suffering mental problems, but whatever worries there may have been over Lubitz they did not prevent him from co-piloting flight 4U9525 from Barcelona to Dusseldorf.
Peter Kinderman, professor of clinical psychology at Liverpool University, said that while it is extremely rare for someone to take their life in this way, it is important for airlines not to overreact to media pressure for stricter psychological screening of pilots.
"When people decide to end their own lives, usually the story is individual to them and we do not know why this man did this action. Hopefully the investigation will find evidence about whether this was a planned or a spontaneous act," Professor Kinderman said.
"Personally, I don't want to fly in a plane where mental certificates are issued to allow pilots to fly. I want to fly in a plane where no one person is allowed to remain in the cockpit on their own," he said.
If seeking help for depression is stigmatised, there is a danger that airline staff and pilots in particular will try to hide any symptoms to avoid being removed from their posts, as Lubitz appears to have done by tearing up his sick note.
"The biggest barrier to people getting help is stigma and fear of disclosure. In this country we have seen a recent fall in stigma, an increase in willingness to be open about depression and most important of all, to seek help," said Professor Simon Wessely, president of the Royal College of Psychiatrists.
It is also true that previous treatment for depression does not necessarily tell us anything about a person's present state of mental health, said Professor Seena Fazel, a forensic psychiatrist at the University of Oxford.
"Research on mass killings associated with suicide suggests that mental illness at the time of death is rare, and the individuals perpetrating them seem to be motivated by a complex set of individual and social factors that interact in unpredictable ways. This has meant that it is not possible to identify high-risk individuals," Professor Fazel said.
Join our commenting forum
Join thought-provoking conversations, follow other Independent readers and see their replies