Germanwings plane crash: 'People all over the world will know my name,' Andreas Lubitz told ex-girlfriend
His public face was a happy one - but a very different picture of the man who flew his plane into a mountain is emerging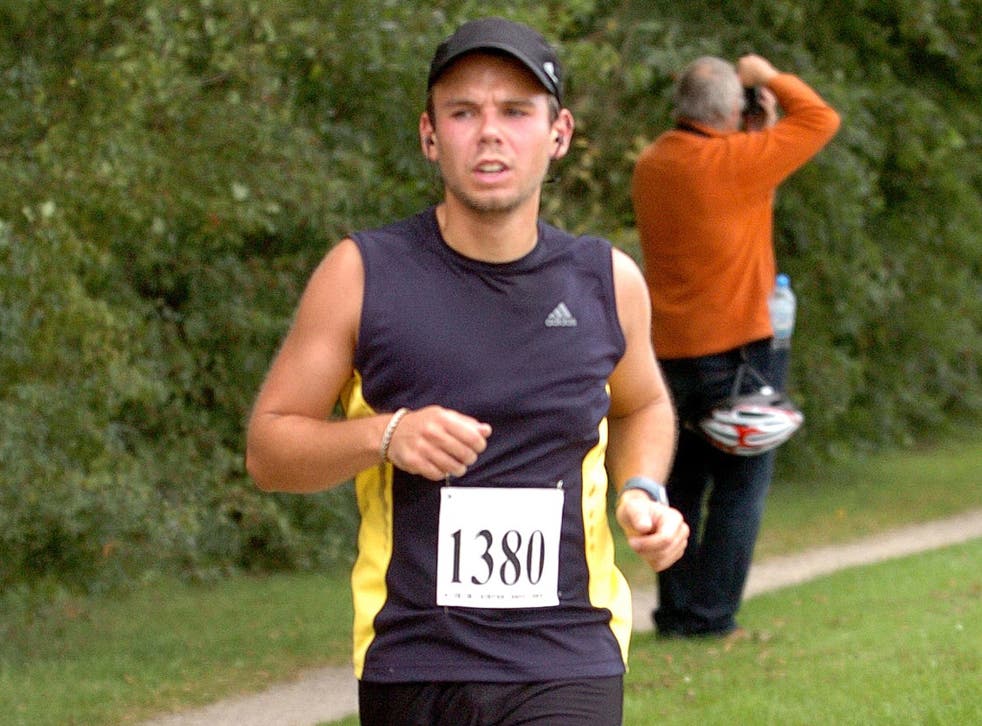 Mass-murdering Germanwings co-pilot Andreas Lubitz had had a "serious relationship crisis" with his girlfriend, investigators told Germany's Bild newspaper yesterday, and according to one report last night he split with her the day before the crash.
An ex-girlfriend told Bild that Lubitz had once told her he wanted his name remembered and that he planned to go down in history by doing something to "change the whole system". "People all over the world will know my name."
She said: "I never knew what he meant but now it makes sense." She added that he was tormented and suffered nightmares, waking screaming "We're going down!"
Lubitz ended up with secrets he was too ashamed to reveal to his employers, and it seems almost certain that they had a major influence on his behaviour. Born and raised in the small town of Montabaur in Germany's Westerwald region, he was the product of a stolid middle-class family with aspirations and a sense of community. His father was a bank employee, his mother the organist in the local Protestant church.
Their son lived in the upper part of the modern slate-roofed family home on a housing estate on the southern edge of the town. Until Thursday, it seems, his parents were completely unaware of what their son had done – and were among the German relatives of the 150 crash victims flown to visit the crash site.
In pictures: Germanwings Airbus A320 plane crash

Show all 66
Lubitz aspired to a career in the skies, joining the Westerwald flying club aged 14 to learn to fly gliders. He was so pleased to become a Lufthansa pilot that he used to turn up in uniform at his grandparents' house outside Munich.
Photographs from his Facebook site show Lubitz wearing a trendy striped scarf, bronzed and posing nonchalantly in front of the Golden Gate Bridge - more a male model in a Lufthansa "Fly with us to San Francisco" advert than the aviation company's mass-murdering co-pilot.
Yet something untoward appears to have happened to him after his idyllic Westerwald days, despite Lufthansa chairman Carsten Spohr saying that nothing had led the airline to suspect that he was psychologically unsuited to an airline pilot's responsibilities.
When Lubitz applied to Lufthansa in 2007, he first worked as a cabin steward, a highly unusual choice for a would-be pilot. His time in that role was to earn him the bizarre nickname "Tomato Andi" from pilot colleagues.
After a year, he was finally taken on for training as a pilot and dispatched to the Lufthansa flight school in Phoenix, Arizona. But there, it emerged yesterday, he was deemed "unfit to fly" several times. His shaky record obliged Lufthansa to concede that he had been obliged to "interrupt" his training programme for several months, though it refused to say why.
But Lufthansa sources revealed yesterday that Lubitz had received psychiatric treatment for 18 months and that although he completed flight training, he was downgraded several times because he was suffering from depression. In 2009, he was reported to have suffered a "serious depressive episode".
It emerged yesterday that Germany's federal aviation authority had stamped his file with the initials SIC – the code meaning that a "special authoritative medical examination" by a doctor was recommended before he flew again.
Other theories concerned his sexuality. There was speculation yesterday that he may have been gay and felt forced to keep it secret, after it emerged that a male friend had sent a message to Lubitz's personal website after the crash. It read: "We were only talking yesterday about what we would do together when you came back. You always made me smile."
It was suggested to The Independent that "Tomato Andi" was a joke gay term used to describe someone who repressed their homosexuality, a tomato being commonly referred to as a vegetable despite being a fruit.
In any case, it now seems certain that Lubitz had serious psychological problems which he kept secret.
Pilot's speech to reassure passengers
A Germanwings passenger has shared her moving experience flying with the airline just a day after the French Alps disaster, describing how the pilot reassured passengers they would be safe with him. Britta Englisch posted a message on the airline's Facebook page stating she boarded the flight from Hamburg to Cologne with "mixed feelings". "But then the captain did not only personally say hello to every passenger but gave a speech before take-off." The pilot said he would "do anything to make sure he will arrive back with them in the evening". PA
Register for free to continue reading
Registration is a free and easy way to support our truly independent journalism
By registering, you will also enjoy limited access to Premium articles, exclusive newsletters, commenting, and virtual events with our leading journalists
Already have an account? sign in
Register for free to continue reading
Registration is a free and easy way to support our truly independent journalism
By registering, you will also enjoy limited access to Premium articles, exclusive newsletters, commenting, and virtual events with our leading journalists
Already have an account? sign in
Join our new commenting forum
Join thought-provoking conversations, follow other Independent readers and see their replies