German far-right group 'who wanted to resurrect Nazi state' banned and homes raided by police
Weapons including crossbow found during searches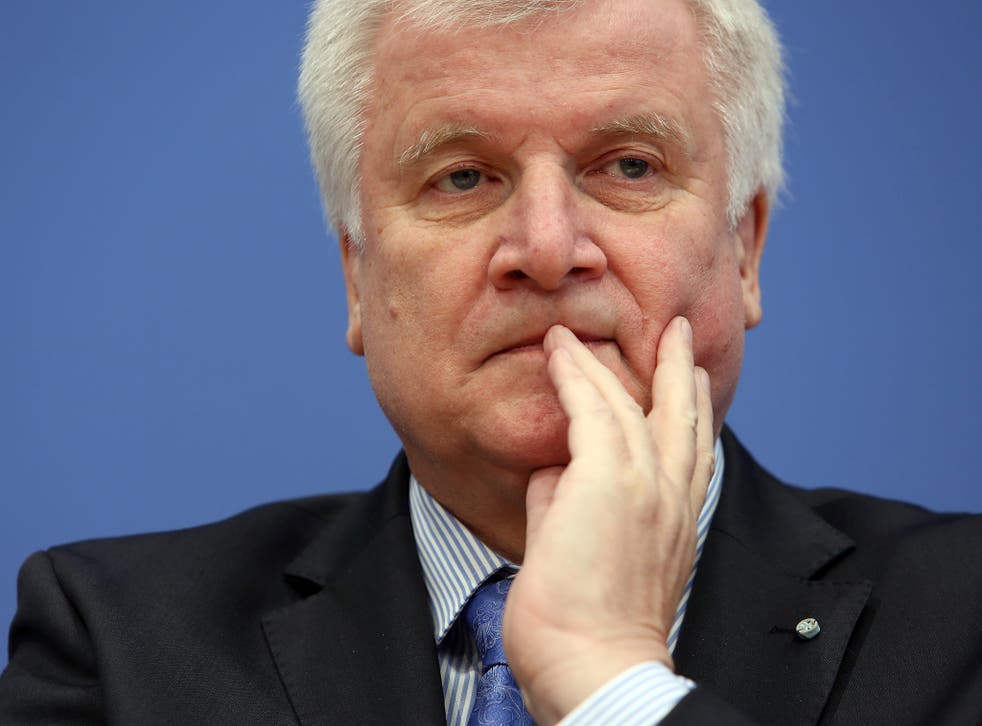 Police raided houses linked to a Neo-Nazi group in three German states on Tuesday morning, the country's interior ministry has said.
The raids, which came after a ban on the far-right extremist group "Wolf Brigade 44", took place in Hesse, Mecklenburg West-Pomerania and North Rhine-Westphalia.
Weapons such as a crossbow and Nazi symbols including swastikas were found during searches of 11 organisation member's homes, according to Reuters.
Horst Seehofer, the German interior minister, said: "There is no place in our country for a group that sows hate and propagates the re-establishment of a Nazi state.
"Whoever fights against the basic values of our free society will get to feel the resolute reaction of our government."
Members of "Wolf Brigade 44", which was founded in 2016, seek to re-establish a Nazi dictatorship and sow racism and antisemitism, according to the German government.
The "44" in its name refers to the fourth letter in the alphabet and is an abbreviation for "Division Dirlewanger".
Oskar Dirlewanger, a Nazi war criminal, lead a paramilitary SS unit which was known for its brutality and perpetrated massacres in Belarus.
The German government has banned other similar organisations including the Combat 18 this year, amid a rise in the number of far-right extremists.
A racist extremist killed nine people in two shisha bars in the city of Hanau in February in a racially-motivated attack, while another far-right extremist killed a pro-refugee mayor in June 2019.
Agencies contributed to this report
Register for free to continue reading
Registration is a free and easy way to support our truly independent journalism
By registering, you will also enjoy limited access to Premium articles, exclusive newsletters, commenting, and virtual events with our leading journalists
Already have an account? sign in
Register for free to continue reading
Registration is a free and easy way to support our truly independent journalism
By registering, you will also enjoy limited access to Premium articles, exclusive newsletters, commenting, and virtual events with our leading journalists
Already have an account? sign in
Join our new commenting forum
Join thought-provoking conversations, follow other Independent readers and see their replies