Far-right vigilante groups 'patrolling streets' in German town
'The threats of violence now coming from all over the country go too far,' mayor says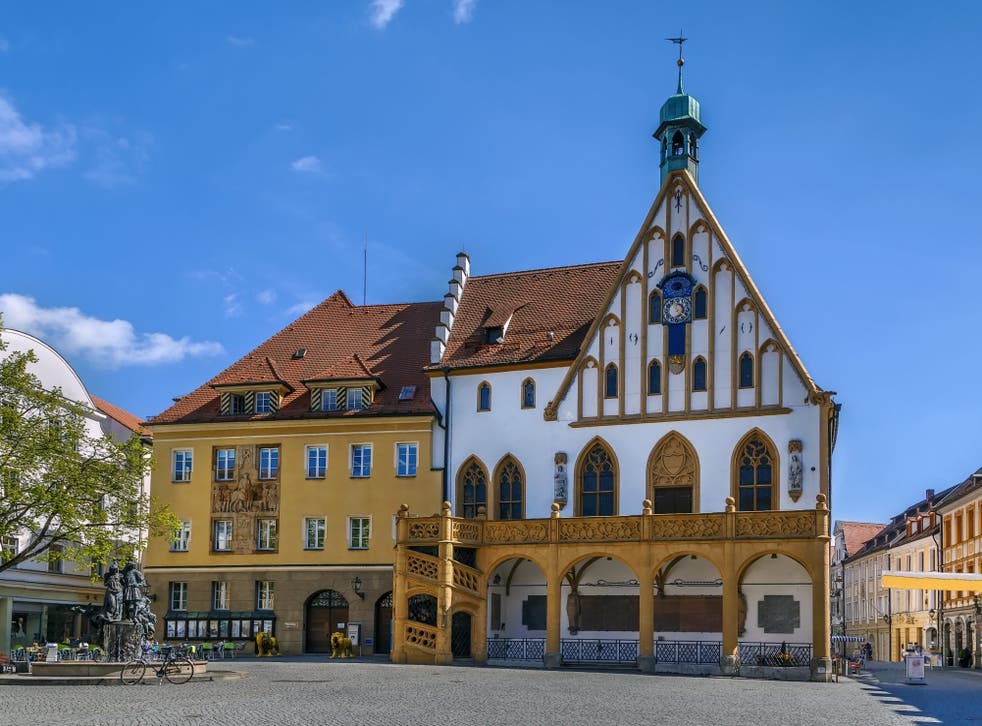 Far-right vigilante groups have reportedly started patrolling the streets of a German town after four asylum seekers allegedly attacked pedestrians over the weekend.
So-called "neighbourhood defence groups", sent by the neo-Nazi National Democratic Party (NPD), had been seen patrolling in yellow vests in Amberg, the town's mayor told local newspaper Mittelbayerische Zeitung.
"I can completely understand the insecurity that some people in Amberg are feeling right now," mayor Michael Cerny said. "But this hatred and the threats of violence now coming from all over the country go too far."
It came in response to an incident in which teenage asylum seekers allegedly assaulted passers-by on Saturday night in the Bavarian town.
Four apparently intoxicated Afghan and Iranian teenagers were arrested, suspected of assaulting people near the town's train station. Twelve people aged 17-42 were reportedly injured, including a man who was hospitalised after he was pushed down a flight of stairs, witnesses to the incident said.
Officials have said it is not legally possible to deport the suspects, but authorities want to change that.
Bavaria's conservative governor condemned the alleged attacks, but also denounced far-right attempts to exploit it.
"We condemn in the strongest terms the crimes committed in Amberg, but we also condemn the fact that certain far-right groups are trying to abuse this," governor Markus Soeder said.
Suspected far-right attacker 'intentionally' rams car into crowd of Syrian and Afghan citizens in Germany
On Thursday, police said they were looking into far-right claims of local militia groups being set up, but as yet had no concrete evidence.
The NPD, successor to the German Reich Party, is an ultranationalist organisation lawmakers in the country have repeatedly tried and failed to ban.
World news in pictures

Show all 50
Last year, however, representatives from all 16 German states voted to cut state funding for the party. Angela Merkel, the German chancellor, later backed the proposal, though the country's constitutional court is yet to rule on the matter.
Additional reporting by AP
Join our new commenting forum
Join thought-provoking conversations, follow other Independent readers and see their replies