Germany opens 'world's largest' intelligence complex in Berlin
$1.23bn complex now houses 4,000 of the German Intelligence Agency's staff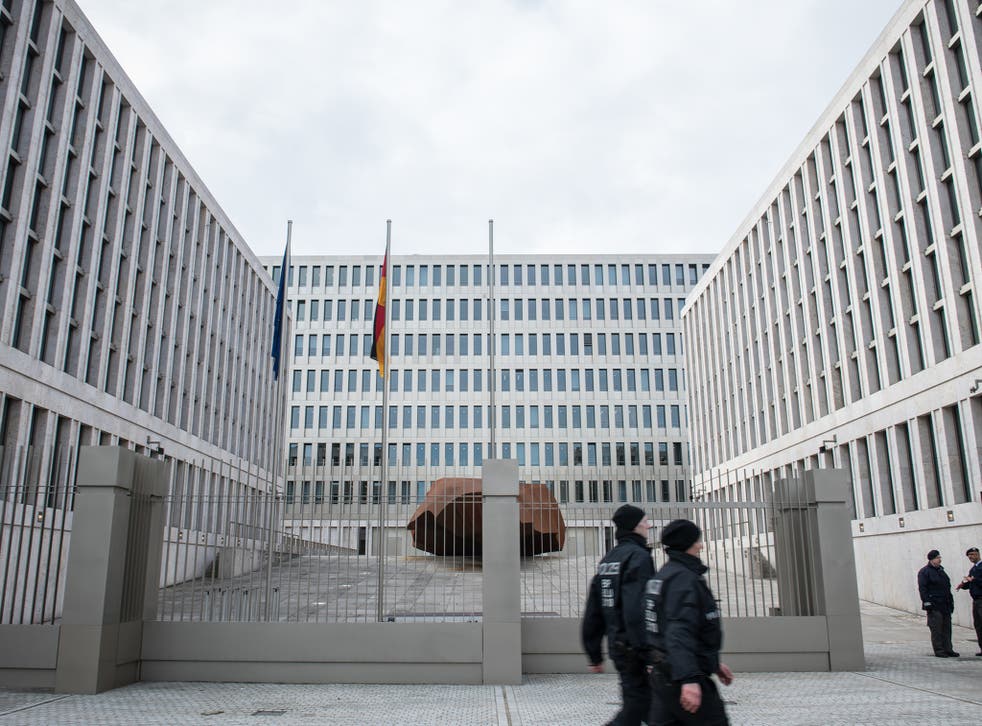 Germany has opened what is being called the world's largest intelligence service headquarters in the centre of Berlin on the former site of an East German sports stadium.
The $1.23bn (£950m) complex now houses some 4,000 of the German Intelligence Agency's (BND) 6,500 staff and covers 10 hectares – equivalent to 36 football fields.
Chancellor Angela Merkel inaugurated the complex on Friday and spoke of the importance of the BND as a necessary defence in an increasingly complicated and dangerous world.
"The Federal Intelligence Service has successfully accepted the change in its mission since the end of the Cold War," she said. "Today, it observes events worldwide for the government."
Since its founding in 1956, the service had been based in Pullach, a Munich suburb, on a former Nazi estate.
Links to the Nazi regime were not confined to the physical space: The first president of the service was Reinhard Gehlen, who had been a Wehrmacht general responsible for military intelligence in the Third Reich. After the war, he helped US forces coordinate intelligence activities aimed at the Soviet Union.
In the service's first years, many other low-ranking officers were former Nazis or Wehrmacht officers, too. In some cases, the service used their connections to track wanted Nazis after the war.
Last year, it was revealed that Heinrich Himmler's daughter had worked for the service as a secretary.
The headquarters' move is the final step in its decade-long push to modernise, and it offers a chance to make a symbolic move back to a unified modern Germany, away from old Nazi ties.
Support free-thinking journalism and attend Independent events
The move from the old Munich headquarters took more than a year and included some 100,000 moving boxes and 58,000 pieces of furniture and equipment.
Although it is not known exactly how many of the service's roughly 6,500 employees work in the new Berlin headquarters, the building has space for about 4,000 workers, according to a media statement.
New York Times
Join our new commenting forum
Join thought-provoking conversations, follow other Independent readers and see their replies