Germany to tighten rape laws in wake of Cologne attacks
Currently, victims must prove they resisted physically and verbally, in order to prove that they have been raped
Siobhan Fenton
Wednesday 16 March 2016 17:52 Comments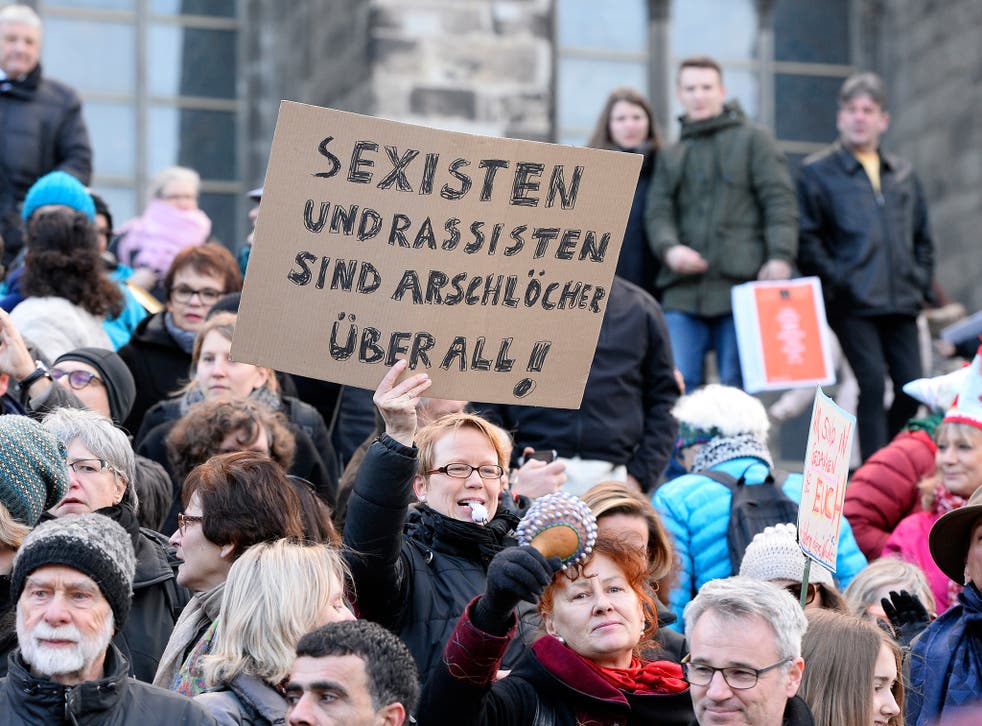 German law makers have moved to tighten the country's rape laws in light of the Cologne attacks, it has been reported.
Currently, Germany's rape laws only include attacks where a victim can prove that they physically resisted and also verbally said 'no'. If a victim freezes out of fear, is unable to consent due to drink or drug intake, or resisted but cannot prove that they did so, their attack does not meet burden of proof standards in the German legal system.
However, in light of national outrage at the Cologne attacks, the government has approved an amendment which no longer requires physical refusal. Chancellor Angela Merkel's cabinet has signed off on the change, which will now go to the parliament for approval before being passed into law, The Local reports.
World news in pictures

Show all 50
In a statement, Justice Minister Heiko Maas said that the existing law amounted to an "unacceptable gap in protection". He said: "It's high time that changes. We owe it to the victims."
Mr Maas added that the amendment represented "an important step toward strengthening sexual self-determination" and that the law would now cover "the actual situations in which most attacks occur."
On New Year's Eve, as many as 1,000 women were reportedly sexually assaulted in a gang attack at a central train station in the city. Women described their horror at being trapped by men, isolated from their friends and then robbed, violently attacked and sexually humiliated. The attacks shocked Germany and sparked intense debate about immigration after it was alleged that some of the men were refugees or immigrants. However, German police investigating the attacks said that of the 58 men who they arrested in relation to the attacks, just three were refugees from Syria or Iraq.
Register for free to continue reading
Registration is a free and easy way to support our truly independent journalism
By registering, you will also enjoy limited access to Premium articles, exclusive newsletters, commenting, and virtual events with our leading journalists
Already have an account? sign in
Join our new commenting forum
Join thought-provoking conversations, follow other Independent readers and see their replies