7ft phallus sculpture disappears from German countryside
Attraction is rumoured to have been an unwanted prank birthday present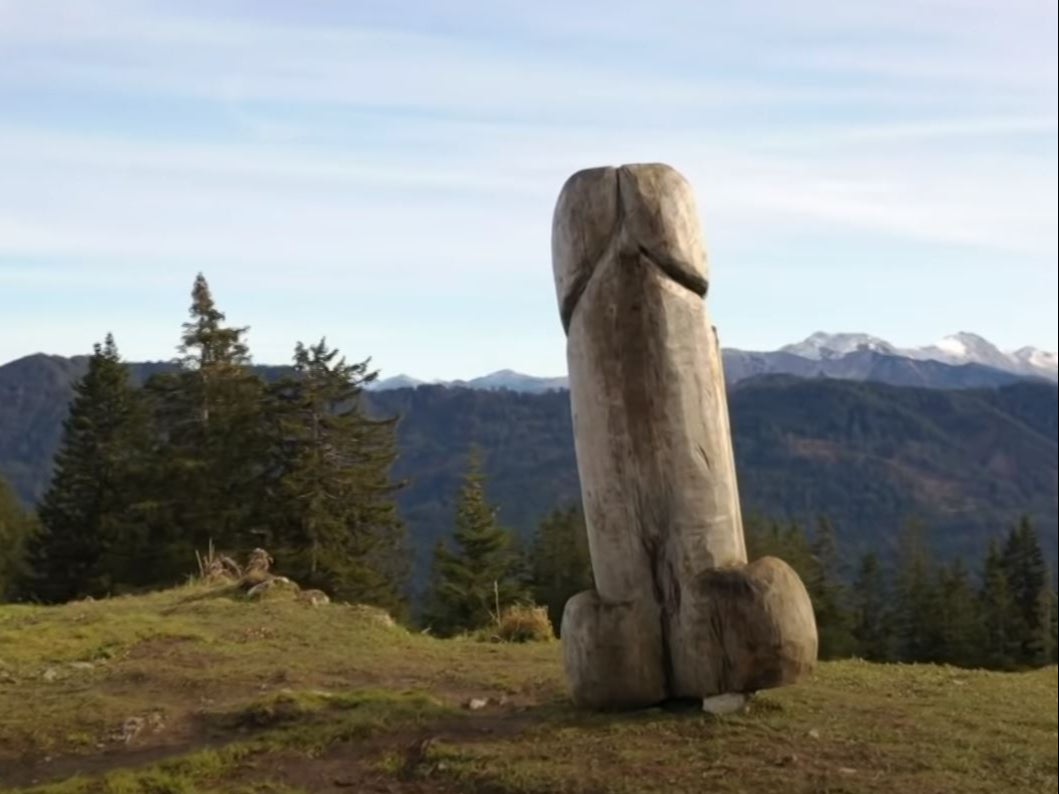 The disappearance of a giant wooden phallus from a mountainside in Germany has prompted a police investigation.
Officers in the Bavarian town of Kempten are leading the probe, according to the DPA news agency, but it is not clear whether a crime had been committed.
The 7ft sculpture, which appeared mysteriously on the Gruenten mountain some years ago, is thought to have been felled over the weekend with only a pile of sawdust left in its place, local newspaper Allgaeuer Zeitung reported.
The sculpture had gained celebrity status in recent years as a destination for hikers and even appeared on Google Maps, where it was classified as a "cultural monument".
Local lore has it that it was made as a prank birthday present for a young man whose family did not appreciate the gift and so the 440lb sculpture was hauled up the mountain and left there.
The curious vanishing came as another similar mystery unfolded in the US.
An imposing 12ft metal monolith that appeared in the Utah desert on 18 November has now also disappeared, with only a small part remaining. Utah's Bureau of Land Management said it had seen reports the object had been removed by an "unknown party".
However, another silver tower that resembles it has since appeared in Romania.
The metal structure 4m tall and covered in looping markings. It was found near the Petrodava Dacian Fortress, a local archaeological landmark.
Additional reporting by Associated Press
Join our commenting forum
Join thought-provoking conversations, follow other Independent readers and see their replies