Germany police shooting: Four officers injured during raid on far-right 'Reichsbürger' in Georgensgmünd
Officer in critical condition as search uncovers 30 weapons at house in Bavaria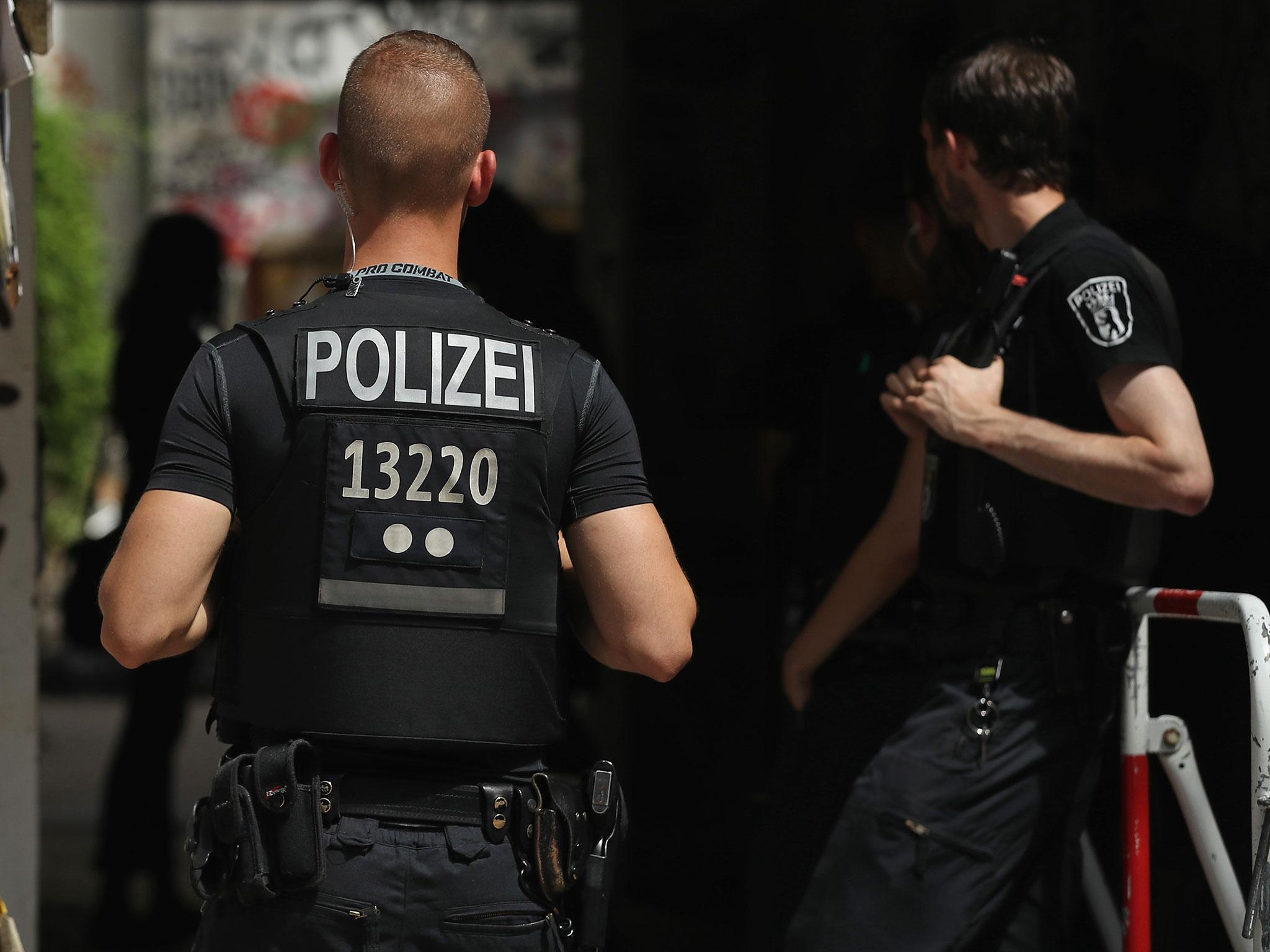 A police officer is fighting for his life in Germany after being shot by a right-wing extremist during a weapons raid.
The officer was one of four injured in a gun battle with a suspect named as Wolfgang P at a house in Georgensgmünd on Wednesday morning.
Officials said police were executing a warrant to confiscate legally-owned firearms after the 49-year-old refused mandatory inspections by local authorities.
A team of specialist officers launched the operation at 6am local time (5am BST) and were immediately met by gunfire.
Johann Rast, the chief of Central Franconia Police, told a press conference police found the suspect in a bedroom.
"He was hiding behind the door and shot through the closed door," he said. "It is not yet clear how many shots were fired."
Three hit an officer who remains in a critical condition, striking his helmet, elbow and edge of his protective vest. Another officer was shot in the arm, while two others were injured by flying glass.
Wolfgang P is believed to have been alerted to the police's approach by blue lights and sirens, having a gun and bulletproof vest next to his bed.
The suspect was injured and taken into custody, with an arsenal of 30 weapons seized in subsequent searches of his home.
Germany reacts to Cologne New Year's Eve attacks
Show all 13
Officials said he calls himself a "Reichsbürger", part of a far-right movement that claims the current German state is illegitimate and is alleged to have neo-Nazi links.
Joachim Herrmann, the Bavarian interior minister, described his shock at the shooting and said it was "clear" that Wolfgang P fired before police officers.
"To be part of the Reichsbürger movement is to be a right-wing extremist," he added.
"We must take a closer look at the movement. The Reichsbürgers are not being dismissed as a group of nutters.
"It is obvious that these people, who are so consumed by their ideological beliefs, are willing to use violence against police."
Mr Herrmann said the movement has been under "intensive observation" by state intelligence services because of elements' "far-right aims", and that surveillance would increase.
Reichsbürgers adhere to their own self-declared government, known as the KRR, which issue their own version of official documents such as driving licences, while followers frequently spurn federal taxes or fines.
They are mainly known for aggravating German authorities by pursuing obscure legal claims rather than violence, but a member was wounded during a gun battle as he was evicted from his home in August.
Wolfgang P, who is unemployed and previously operated a martial arts school, had reportedly written "scurrilous letters" on the movement after joining in the summer. He remains in police custody.
A recent report by Berlin's state intelligence service describes the Reichsbürgers as "an extremely diverse range of small groups and individuals who believe in an ideological mixture of conspiracy theories, anti-Semitic and anti-democratic views, and who have been behaving increasingly aggressively for some time".
Germany remains on a state of high alert following a series of terror attacks by Isis supporters, including a suicide bombing in Ansbach and axe attack on a train.
But there is also growing concern over far-right movements, which have been gathering increasing support during tensions over the refugee crisis and sexual assaults in Cologne.
Centres for asylum seekers have been the target of arson attacks and racist graffiti, while police uncovered a neo-Nazi plot to attack refugee accomodation with explosives last year.
Join our commenting forum
Join thought-provoking conversations, follow other Independent readers and see their replies