German pro-refugee mayor stabbed in 'politically-motivated' knife attack
Under his leadership the town has taken in more refugees than it was allocated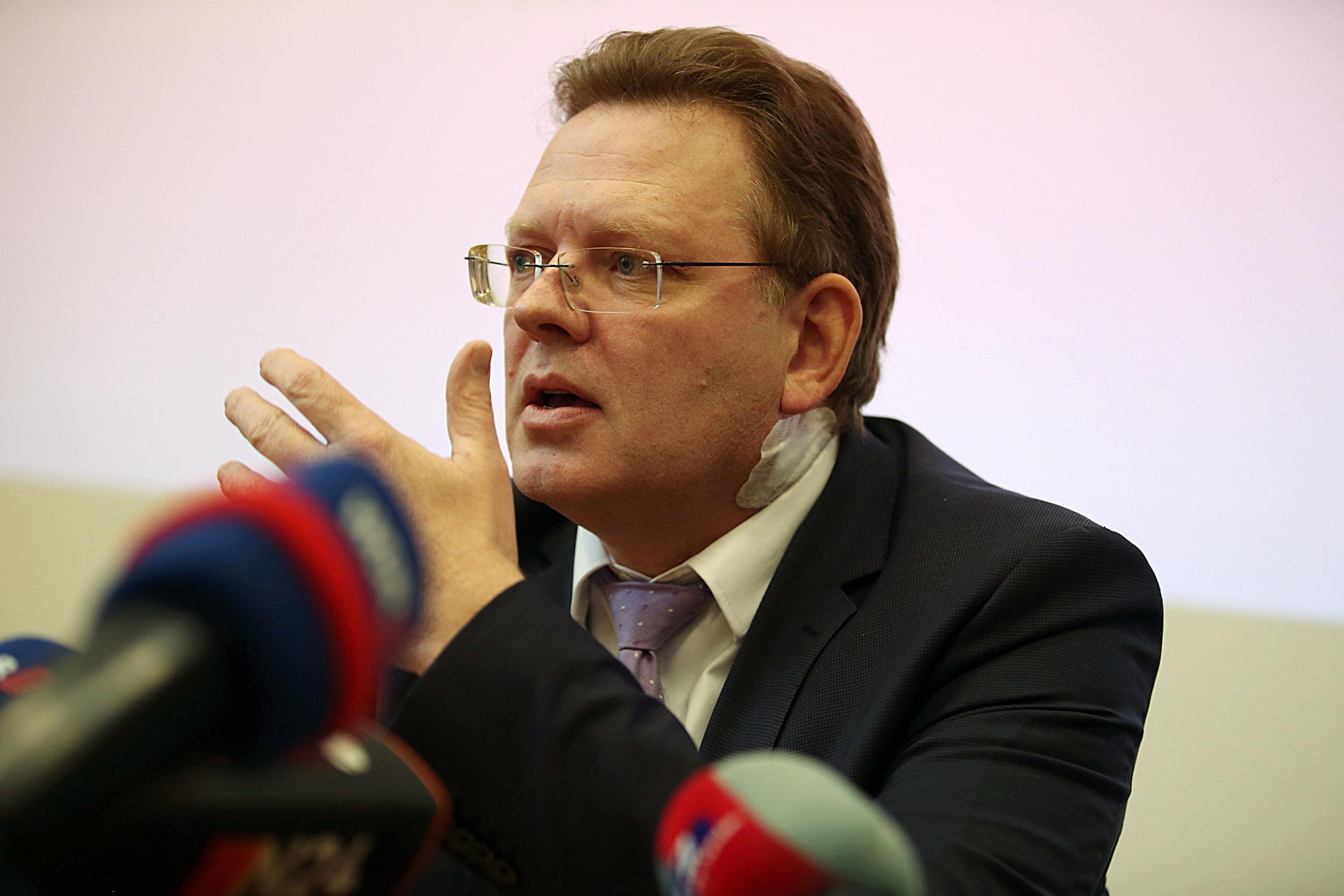 A German mayor known for his welcoming stance towards refugees has been stabbed in a knife attack which authorities said was likely politically motivated.
Andreas Hollstein, the conservative mayor of Altena, was stabbed in the neck at a kebab restaurant and seriously hurt.
The attacker, identified only as a 56-year-old German man and described by local media as drunk, asked Mr Hollstein if he was the mayor before attacking him, local media reported.
Mr Hollstein was taken to the hospital but discharged later on the same day.
Twelve celebrities you might not know were refugees
Chancellor Angela Merkel condemned the attack in a tweet: "I am appalled by the knife attack on mayor Andreas Hollstein - and very relieved that he is back with his family," she said. "Thanks also to those who have helped him."
Mr Hollstein told local newspaper Lokalstimme: "I had people on my side who acted quickly and I'm happy to still be alive."
The mayor was at a local kebab restaurant around 8pm on Monday, when the attacker slashed him on the neck with the knife, before restaurant employees overpowered him and called police, Lokalstimme reported.
The man allegedly said he attacked Mr Hollstein because the mayor has voluntarily taken in more refugees in Altena than the town is obliged to according to the federal distribution key for asylum seekers.
Under his leadership, the town of Altena has taken in more refugees than it was allocated.
A man who helped Mr Hollstein was also slightly injured, the German news agency dpa reported.
Armin Laschet, the governor of North Rhine-Westphalia state where Altena is located, said "the security agencies assume the attack has a political background."
Refugee dinners in Berlin - In pictures
Show all 5
In a similar case two years ago, a politician campaigning to become mayor of Cologne was stabbed in the neck by a far-right assailant who was angered by the government's refugee policy.
Henriette Reker, who was in charge of housing refugees in Cologne at the time, was elected mayor the following day while still in an induced coma.
Germany took in more than one million asylum seekers between 2015 and 2016, mostly from war-torn countries such as Syria, Afghanistan and Iraq.
The influx saw an outpouring of support from many Germans who wanted to help the refugees, but also a sharp rise in the number of attack against migrants and sometimes also against their supporters.
Additional reporting by agencies
Join our commenting forum
Join thought-provoking conversations, follow other Independent readers and see their replies