Germany to spy on US for first time since 1945 after 'double agent' scandal
'We must focus more strongly on our so-called allies,' says Merkel security spokesperson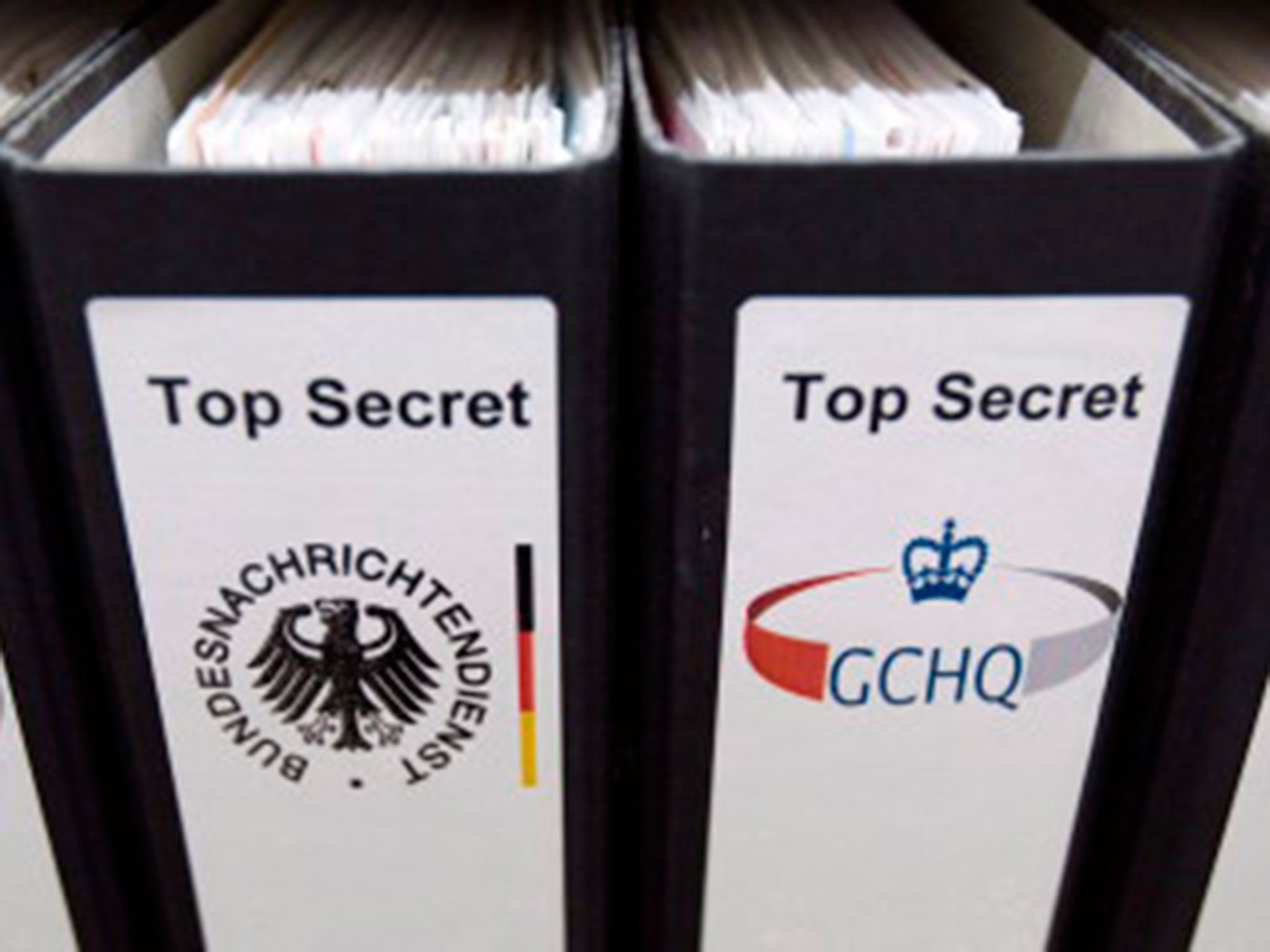 Chancellor Angela Merkel's government is planning to scrap a no-spy agreement Germany has held with Britain and the United States since 1945 in response to an embarrassing US-German intelligence service scandal which has deeply soured relations between Berlin and Washington.
The unprecedented change to Berlin's counter-espionage policy was announced by Ms Merkel's Interior Minister, Thomas de Maizière. He said that Berlin wanted "360‑degree surveillance" of all intelligence-gathering operations in Germany.
The intelligence services of the Allied victors, the United States, Britain and France, have hitherto been regarded as "friendly" to Germany. Their diplomatic and information-gathering activities were exempted from surveillance by Berlin's equivalent of M15 – the Bundesnachrichtendienst (BND).
But Mr de Maizière told Bild that he was now not ruling out permanent German counter-espionage surveillance of US, British and French intelligence operations. His remarks were echoed by Stephan Mayer, a domestic security spokesman for Ms Merkel's ruling Christian Democrats. "We must focus more strongly on our so-called allies," he said.
The plan is in response to the scandal resulting from last week's arrest of a 31- year-old BND "double agent" who spent at least two years selling top-secret German intelligence documents to his US spymasters in return for cash payments of €10,000 (£7,940) per document.
Chancellor Merkel interrupted a current trade visit to China on Monday to describe the scandal as a "very serious development". She added: "It is a clear contradiction of the notion of trustworthy co-operation." German politicians have been shocked that the Americans not only failed to report the "double agent" but recruited him.
Several German MPs on Monday demanded the expulsion of the American agents in Germany who recruited the "double agent". Hans-Peter Uhl, a leading conservative, told Der Spiegel: " It goes without saying that the [US] intelligence official responsible should leave Germany."
The double agent is reported to have simply emailed Berlin's American embassy and asked whether officials were interested in "co-operation". He subsequently downloaded at least 300 secret documents on to USB sticks that he handed to his American spymasters at secret location in Austria.
He was caught by German counter-espionage agents only after he was found offering similar BND documents to Berlin's Russian embassy. The Germans had considered it "impossible" that one of their own intelligence men could be working as a " double agent" for the Americans.
New German counter-espionage measures would almost certainly result in the monitoring of "listening posts", which both the American National Security Agency (NSA) and its British equivalent, GCHQ, run from the roofs of their respective Berlin embassies.
Their existence was revealed at the height of the first spying scandal to dent Berlin's relations with Washington which erupted last year when evidence supplied by the US whistle-blower Edward Snowden revealed that NSA bugged Ms Merkel's mobile phone.
The US bugging operation was conducted from a listening post on the roof of the American embassy in Berlin, which is located only metres from the government district. Britain's GCHQ was operating an almost identical "listening post" from the top of the UK's embassy on Berlin's nearby Wilhelmstrasse.
Join our commenting forum
Join thought-provoking conversations, follow other Independent readers and see their replies