Germany attack: Several seriously hurt on train by axeman later shot dead by police
Suspect is said to be a 17-year-old originally from Afghanistan
Alexandra Sims
,
Ian Johnston
Monday 18 July 2016 21:51 Comments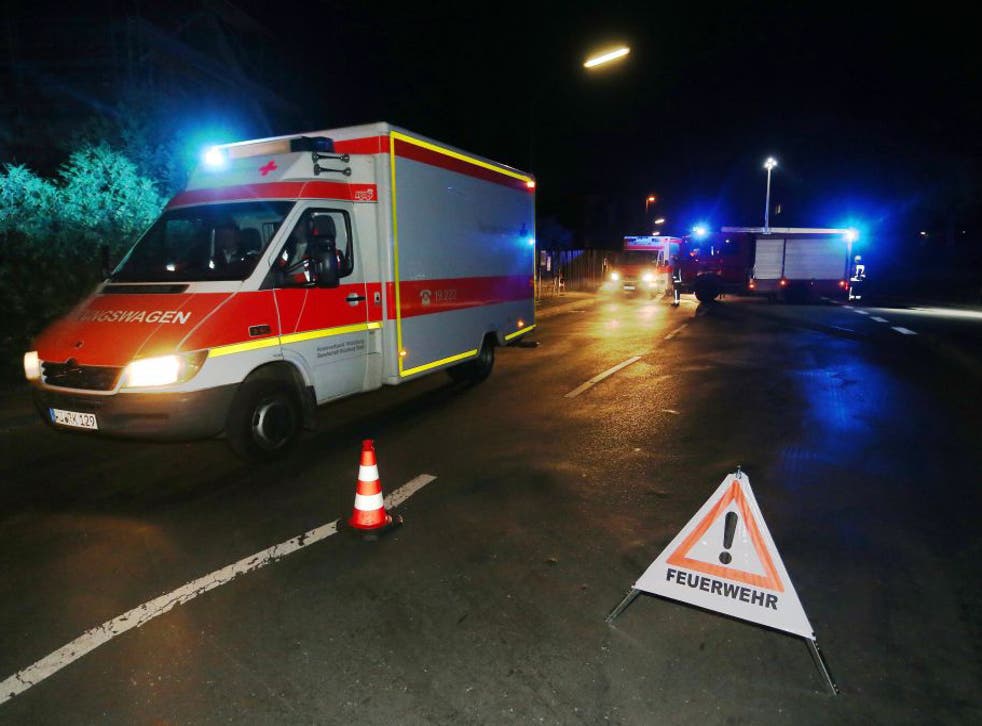 A number of people on a train in Germany have been injured after they were attacked by a man with an axe, who was later shot dead by police.
The Bavarian interior minister said the attacker was believed to be a 17-year-old youth originally from Afghanistan who had arrived in Germany as an unaccompanied refugee, according to a ZDF TV journalist.
The Bavarian interior ministry said the attacker shouted "Allahu Akbar" (God is great) during the incident, which took place on Monday evening when the train was near the city of Würzburg.
The Main Post newspaper reported that three people were seriously hurt, one slightly injured and 14 others left suffering from shock.
Eyewitness Thomas Velten, who went to see what had happened after the train stopped, told the Post the carriage was "like a battlefield" with a large amount of blood.
Police said the attacker had used "blunt" and "slashing" weapons. These were said to have been an axe and a knife, according to local media.
Officers who went to the scene shot dead a man believed to be the attacker, the Bavarian Interior Minister confirmed.
Local media reported that the suspect had been trying to flee the train when he was killed.
Trains running between Würzburg and Ochsenfurt were cancelled.
Register for free to continue reading
Registration is a free and easy way to support our truly independent journalism
By registering, you will also enjoy limited access to Premium articles, exclusive newsletters, commenting, and virtual events with our leading journalists
Already have an account? sign in
Join our new commenting forum
Join thought-provoking conversations, follow other Independent readers and see their replies