Girl lost in Siberian wilderness rescued by her puppy after surviving 'on berries and river water'
Karina Chikitova went missing after wandering from her village in Siberia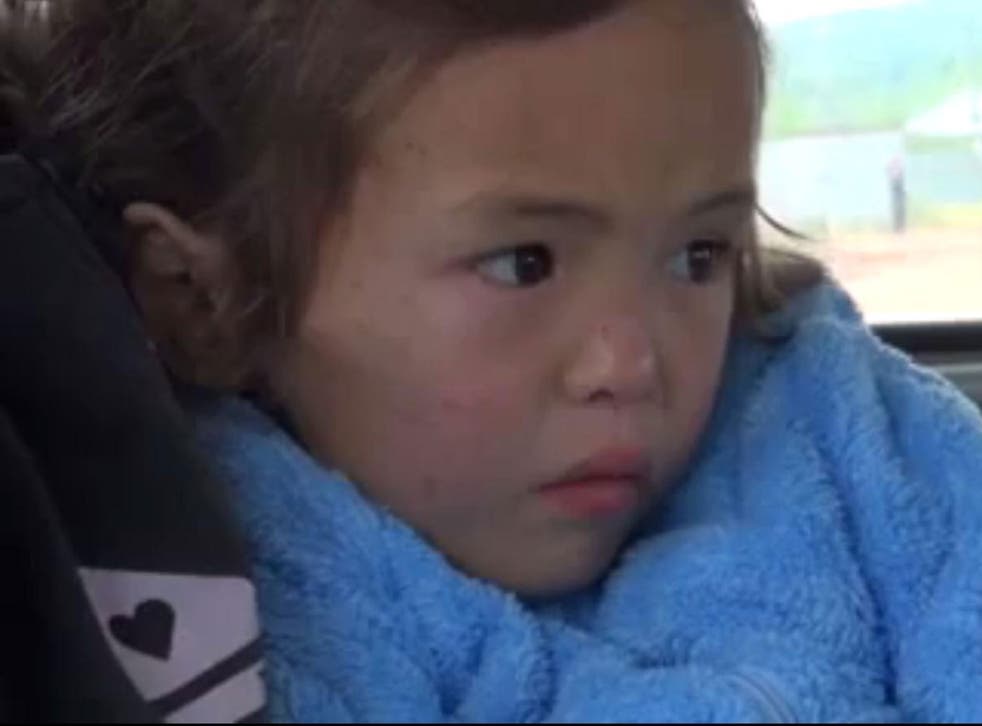 A young girl was rescued from an area of the Siberian wilderness roamed by bears and wolves when her puppy guided search teams to her, eleven days after she disappeared.
Rescuers say Karina Chikitova was discovered huddled in tall grass after wandering from her home on 29 July. The girl had apparently followed her father with her dog as he left their home in Olom, before getting lost in the taiga a remote area of the Sakha Republic.
Karina survived by eating berries and drinking river water, but weighed just ten kilograms when she was discovered, The Siberian Times reports.
Afanasiy Nikolayev, spokesman for the Sakha Republic Rescue Service, said Karina's puppy returned home two days before she was found.
"That was the moment when our hearts sank, because we thought at least with her dog Karina had chances to survive - night in Yakutia are cold and some areas have already gone into minus temperatures," said Mr Nikolayev.
"If she was to hug her puppy, we thought, this would have given her a chance to stay warm during nights and survive.
"So when her dog came back we thought 'that's it' - even if she was alive - and chances were slim - now she would have definitely lost all hopes. Our hearts truly and deeply sank."
However, NTV reports the puppy helped rescuers find the girl, who was conscious and looking "surprisingly well". Mr Nikolayev said teams saw traces of bare feet, causing them to believe she would not have entered the forest because of sharp sticks.
He explained: "In the morning, almost right after we began searches - we only made 20 metres - we saw Karina sitting in the grass. We rushed to her, got her a little tea and grabbed her to run back to the car and doctors."
Around 100 people took part in the search for Karina, along with hunters and special force soldiers.
Karina is now being cared for in a hospital in Yakutsk where medics are slowing re-building her strength.
Join our new commenting forum
Join thought-provoking conversations, follow other Independent readers and see their replies