Girl who witnessed Alps murder woken from coma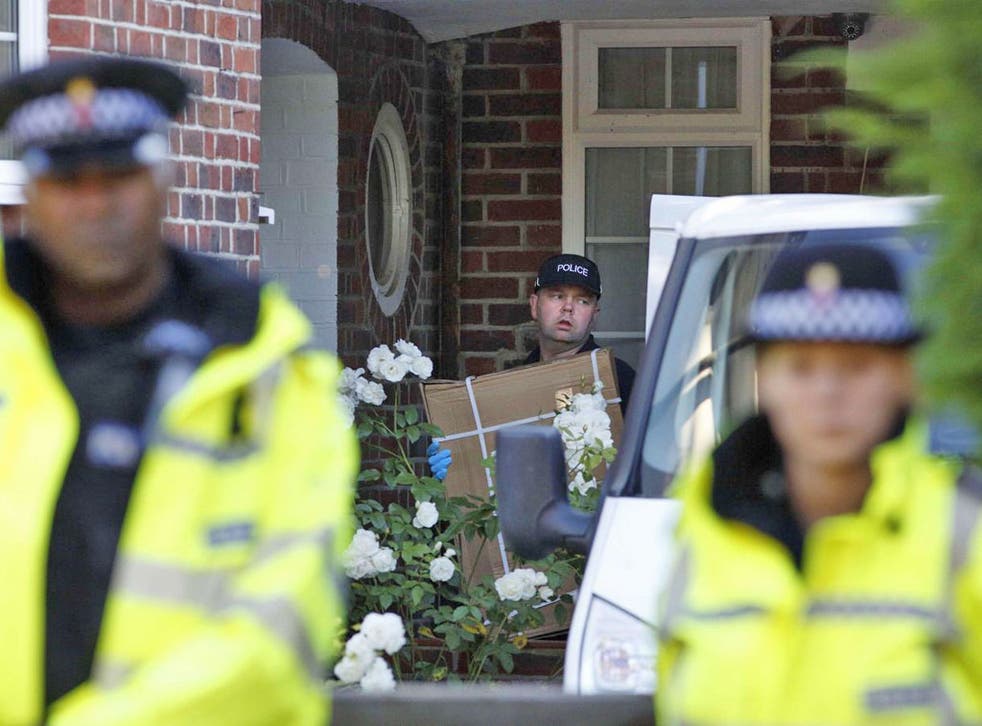 The seven-year-old girl who is the only eyewitness of the massacre in the French Alps was brought out of her coma yesterday and may soon be able to provide investigators with crucial evidence. Zainab al-Hilli may be the only person who can unlock the mystery of the shooting of her parents and two other people on a mountain track above Lake Annecy on Wednesday.
The Annecy public prosecutor, Eric Maillaud, said yesterday that she would be questioned as soon as her doctors felt she that she was strong enough to talk. Her younger sister, Zeena, aged four – who saw nothing of her parents' murder – returned to Britain with relatives last night.
The older girl should have restarted school at Claygate Primary in Surrey last Wednesday, the day of the massacre. The fact that she was removed from the country on the eve of the school term is regarded by French investigators as a possible indicator that Saad al-Halli, 50, and his wife Iqbal, 47, felt themselves to be under threat.
The younger Al-Hilli sister was also due to start her first year at the school but the reception class does not begin until this week. A spokesman for Surrey County Council said yesterday: "Families can ask the headteacher to allow children out of school. We're not going to comment on the specifics of this case."
The younger girl was unhurt in the attack but spent eight hours concealed under her dead mother's legs before she was discovered by gendarmes. She has told investigators she can remember only screaming and loud noises.
Her older sister, Zainab, was brought out of her medically induced coma at Grenoble University Hospital yesterday. She remains under heavy sedation after treatment for a fractured skull and a gun wound in her shoulder.
As soon as her doctors give permission, French investigators hope that the little girl will be able to give them vital clues to what happened. Zainab was found staggering close to her parents' car by the British cyclist who was the first person to discover the massacre.
Surrey police officers, accompanied by two of the five senior gendarmerie detectives now in Britain, searched the Al-Hilli home in Claygate for a second day yesterday. They were said to be looking for documents or computer records which might indicate that there was a threat to Mr Al-Hilli, an Iraqi-born engineer, and his family.
On Saturday, British and French investigators questioned Mr Al-Halli's older brother Zaid, 53, who has denied reports of a quarrel over the estate of their father who died last year. At a press conference on Saturday, Mr Maillaud was asked about suggestions that "tax evasion" might lie behind the murders. He replied: "I would have preferred if the British police had been less talkative about that."
Mr Maillaud revealed that each of the four victims of the massacre – Mr and Mrs Al-Hilli, an as yet unnamed elderly Swedish-Iraqi woman and a local cyclist, Sylvain Mollier – had been shot twice "in the head". He declined to say whether he believed professional hit men were responsible but he has spoken previously of an "ambush".
Investigation sources have told the French press that it is likely that more than one gunman fired the 25 bullet cases found at the scene. However, one newspaper, Le Parisien, has been told that examination of the cartridges and bullets suggests that only one automatic pistol was used.
Register for free to continue reading
Registration is a free and easy way to support our truly independent journalism
By registering, you will also enjoy limited access to Premium articles, exclusive newsletters, commenting, and virtual events with our leading journalists
Already have an account? sign in
Register for free to continue reading
Registration is a free and easy way to support our truly independent journalism
By registering, you will also enjoy limited access to Premium articles, exclusive newsletters, commenting, and virtual events with our leading journalists
Already have an account? sign in
Join our new commenting forum
Join thought-provoking conversations, follow other Independent readers and see their replies