GoPro captures dramatic avalanche rescue of Australian skier who was sure 'he was going to die' under snow
It took Swiss ski patrol officers nearly an hour to dig Australian skier James Mort out of the snow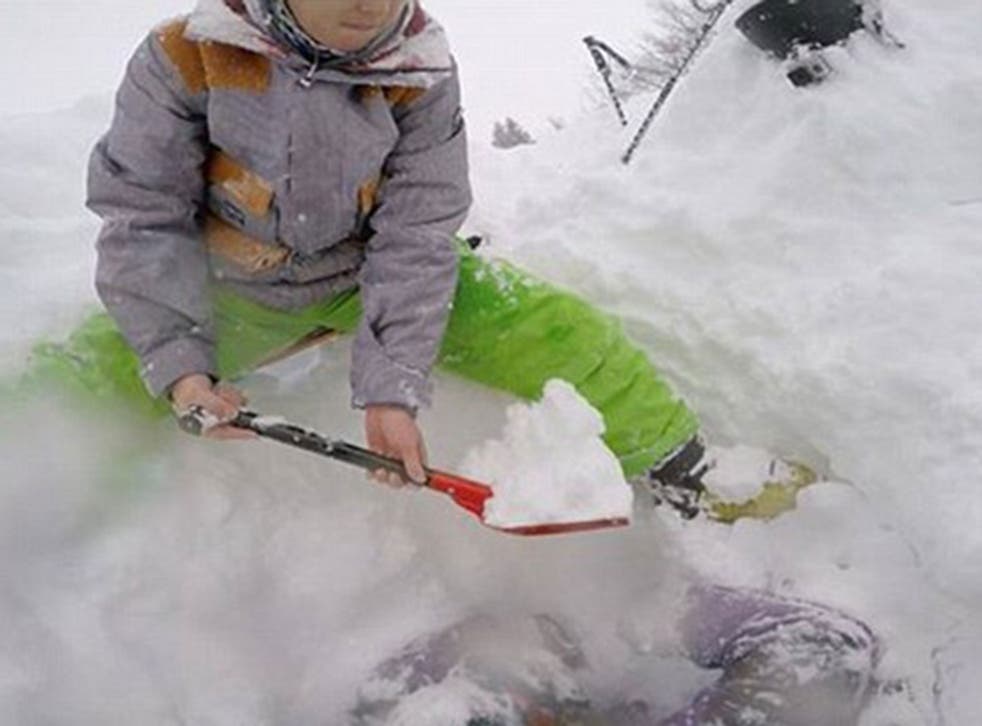 An Australian skier admitted "he thought he was going to die" after friends had to carry out a dramatic rescue when an avalanche in the Alps saw him trapped under snow.
James Mort, 20, was one week into a month-long skiing adventure in January when he and three friends were caught in the massive avalanche off-piste in Les Crosets in the Swiss Alps.
In the video of the heart-stopping rescue, Mort and his Swiss friend Léonard Ottensmeyer are captured enjoying the fresh snow on the GoPro of fellow Australian skier Daniel O'Sullivan. However, within seconds disaster strikes when an avalanche knocks O'Sullivan and Ottensmeyer off their skis and sweeps Mort under the snow.
Writing after the event, Mort wrote that when the avalanche reached him, he was hit with "a wall of powder, which knocked him over, just before the avalanche enveloped him."
Within seconds, Mort's fellow skiers realise that they could no longer see him and are filmed frantically searching for their buried friend.
Mort wrote that at this point, "the snow piled higher and higher and I thought to myself, I'm dead".
After removing his skis and pulling a snow shovel from his bag, O'Sullivan spotted one of Mort's ski poles being waved through the snow.
The two quickly rushed over and were able to dig enough snow away from Mort's head so that he could breathe.
Mort said that at this point he "cried with happiness."
Swiss ski patrol officers quickly arrived on the scene and after nearly an hour of digging were eventually able to pull Mort from the snow.
On a blog written following the incident, Mort hoped that the video could be a cautionary tale for skiers and said that he hoped it would teach people to be "conservative"when it came to skiing off piste.
He wrote: " I was lucky, so far 75 people in the Alps this year have not. always carry a transceiver, probe and shovel and most importantly get educated. Speak to your local avalanche authority and to ski patrol if you plan to go off piste and complete an avalanche awareness course. It may just save a life."
Register for free to continue reading
Registration is a free and easy way to support our truly independent journalism
By registering, you will also enjoy limited access to Premium articles, exclusive newsletters, commenting, and virtual events with our leading journalists
Already have an account? sign in
Register for free to continue reading
Registration is a free and easy way to support our truly independent journalism
By registering, you will also enjoy limited access to Premium articles, exclusive newsletters, commenting, and virtual events with our leading journalists
Already have an account? sign in
Join our new commenting forum
Join thought-provoking conversations, follow other Independent readers and see their replies