Greek parliament unanimously votes to make animal abuse a crime risking 10 years in prison
Measure comes following public outrage over recent mistreatment of dogs
Tom Embury-Dennis
Saturday 07 November 2020 15:10 Comments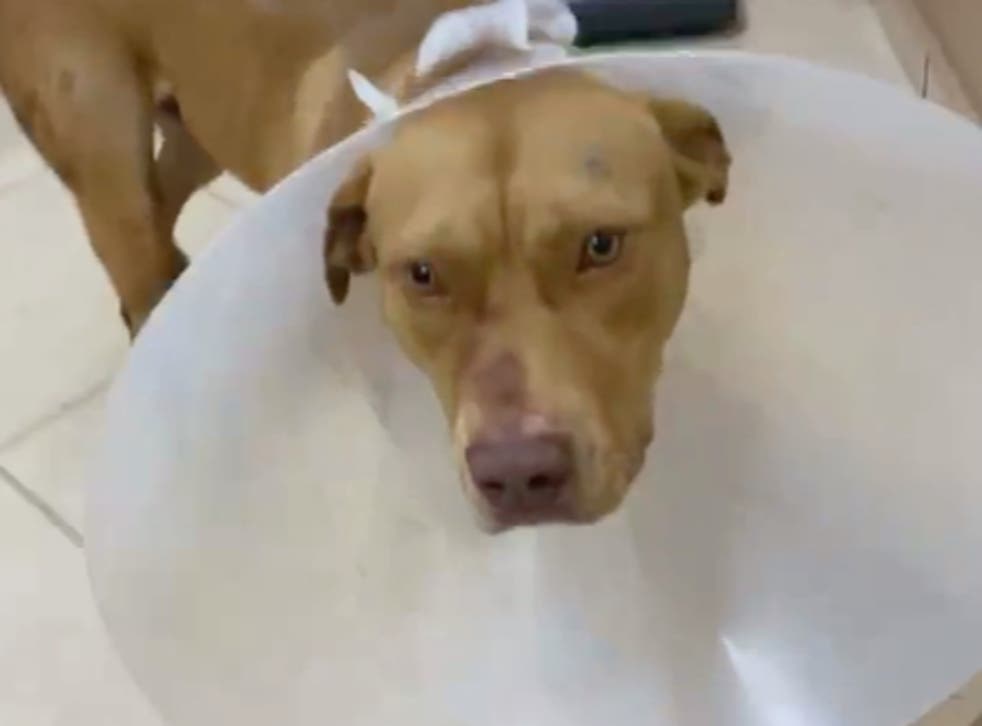 Greece has passed a law making serious animal abuse a crime punishable by up to 10 years in prison.
The country's parliament unanimously voted through the measure, which will see minimum one-year sentences and fines between 5,000 and 15,000 euros.
The law defines serious animal abuse as including poisoning, hanging, burning and mutilation.
Greece's agriculture minister, Makis Voridis, said the law sent a "strong message" to society following two recent incidents that provoked outrage in the country, according to local media.
In October, a dog which had allegedly been hanged and castrated by its owner in Crete was rescued by an animal charity and brought back to health by a vet who said he had never seen an animal with such serious injuries survive.
Later that month, a man was arrested near Athens after a dog was repeatedly stabbed in the stomach and chest, piercing its lung.
As well as harsher penalties, the new law introduced by Greece's ruling centre-right New Democracy party aims to make it easier for authorities to prosecute perpetrators of animal cruelty.
In 2017, the UK introduced its own tough measures to combat animal cruelty, including terms of up to five years in prison, bringing it into line with countries such as Canada and Australia.
Register for free to continue reading
Registration is a free and easy way to support our truly independent journalism
By registering, you will also enjoy limited access to Premium articles, exclusive newsletters, commenting, and virtual events with our leading journalists
Already have an account? sign in
Join our new commenting forum
Join thought-provoking conversations, follow other Independent readers and see their replies