Greece debt crisis news: Yanis Varoufakis says 'disastrous' bailout reforms 'will fail' as Tsipras reshuffles cabinet
Austerity measures in return for £60bn bailout have 'already failed', according to the former finance minister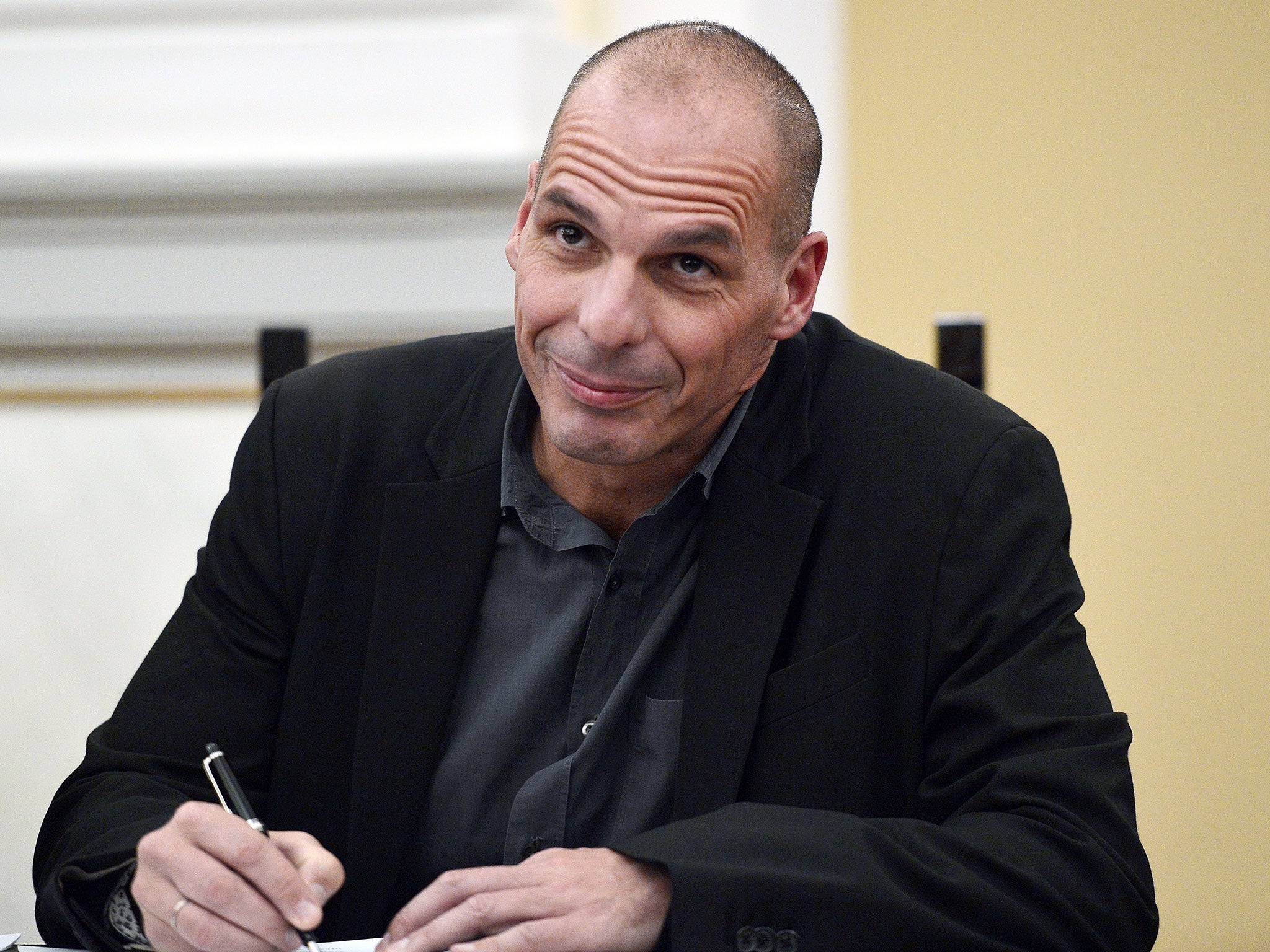 Reforms that Greece must implement in return for its latest bailout "will fail" to revive its economy, the country's former finance minister Yanis Varoufakis has predicted.
The package – including VAT rises and pensions cuts – would "go down in history as the greatest disaster of macroeconomic management ever", Mr Varoufakis said.
The comments come after both the Greek and German parliaments voted in favour of the deal between Greece and its creditors, with the country receiving up to €86bn (£60bn) in exchange for austerity measures.
Mr Varoufakis, who resigned over the deal and was among rebel deputies from the governing Syriza party to vote against it, gave the damning assessment in an interview with the BBC.
He said: "This programme is going to fail whoever undertakes its implementation."


In pictures: Greek referendum
Show all 28
The deal had "failed already", Mr Varoufakis added when asked when the deal would fail – apparently a reference to the failure of two previous bailout deals to produce economic growth.
Mr Varoufakis said that the prime minister, Alexis Tsipras – who has admitted he does not believe in the package either – had little option but to sign up to it.
"We were given a choice between being executed and capitulating. And he decided that capitulation was the ultimate strategy," he told the corporation.
The Greek parliament must pass further reforms on Wednesday of next week to secure the bailout cash.
Mr Tsipras has reshuffled his cabinet following this week's rebellion within his party, replacing two ministers who voted against the reforms and changing a further eight ministers and deputy ministers.


Thirty-eight of Mr Tsipras's 149 radical-left Syriza party policy-makers dissented, with 32 voting against him outright and six abstaining. The dissenters included two cabinet members – including energy minister Panagiotis Lafazanis - as well as the parliament speaker and Mr Varoufakis.
Mr Lafazanis was replaced by the former labour minister, Panos Skourletis, while Trifon Alexiadis becomes the new alternate finance minister following Nadia Valavani's resignation in the run-up to the vote earlier this week.
Significantly, Mr Tsipras did not replace the sacked ministers with technocrats or opposition figures – meaning that new ministers are Syriza MPs who will harbour similar reservations about the bailout package.
The new ministers were sworn in on Saturday.
The austerity measures were demanded by Greece's European creditors before negotiations on a third bailout could begin. The bill passed by 229 votes to 64 in the 300-member Greek parliament, with three pro-European opposition parties backing Mr Tsipras.
Negotiations over the latest bailout deal are likely to last four weeks.
Join our commenting forum
Join thought-provoking conversations, follow other Independent readers and see their replies