Greece debt crisis: With no trust in banks, Greeks are investing in designer bags and shoes instead
Even those who have hoarded money fear that the value of the euro will plummet
Ylan Q. Mui
Thursday 09 July 2015 09:02 Comments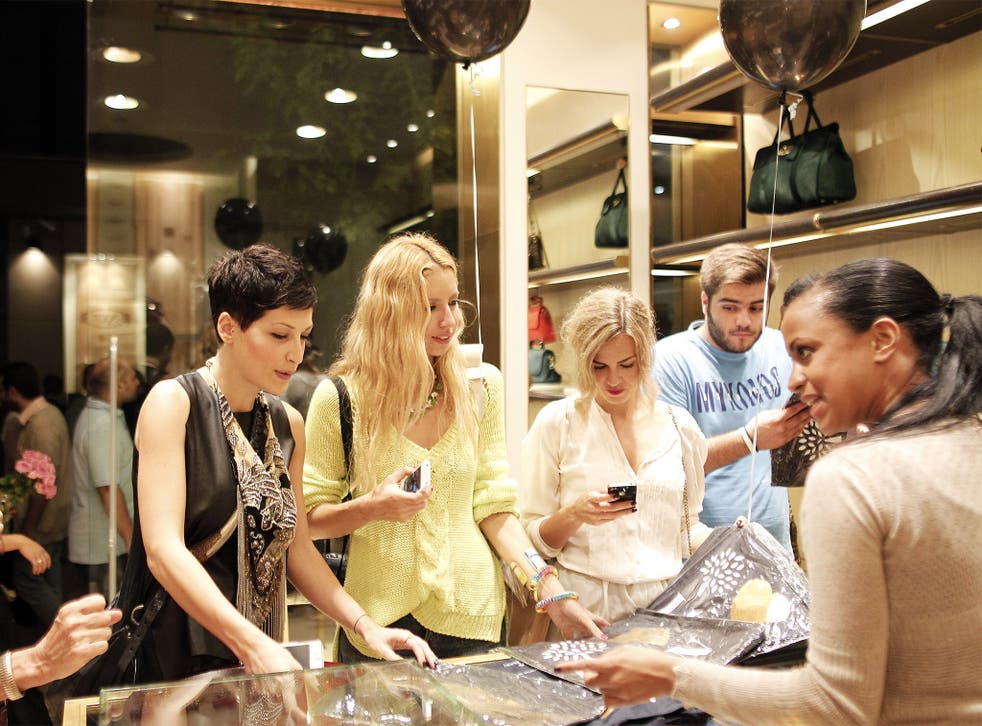 In Greece's new economic order, Chanel is becoming more valuable than cash.
Many Greeks worry that at least some of their hard-earned deposits could vanish even under the best outcome of renewed bailout negotiations between the country's leaders and its creditors.
Even those who have hoarded money fear that the value of the euro will plummet, or that a return to the drachma will leave them stranded with the wrong currency. And so 48-year-old Sophia Marcoulakis is considering converting her cash into something more stable: a designer handbag.
It's a luxury she never would have allowed herself before the banks closed. But now she considers it an investment, a tangible possession the government cannot take away. "You have a feeling that money has lost its value," Ms Marcoulakis, who is a lawyer, said. "It's just a number."
Such is the level of distrust among Greeks toward their banking system. And it exemplifies the challenge Prime Minister Alexis Tsipras faces. The question for many Greeks has become whether to spend their money now or watch it vanish into thin air later.
For Chris Dako, the answer is simple: Buy now. Since the bank closures started last week, the 25-year-old waiter has been paid in cash daily. And on Tuesday, he planned to spend it on shoes – "only the best" – as a hedge against the money now trapped inside his bank account.
"If they want to take some of my money, let me spend it first," Mr Dako said.
Of course, many Greeks have little money – in the bank or elsewhere. Estimates suggest that as many as 44 per cent of the population is living in poverty. Greek media reported that between 40,000 and 50,000 workers were fired or suspended after the banks shut down. Many are unable to pay their bills and are using their cash for necessities such as food.
Wealthier Greeks, meanwhile, are storing their money in more traditional havens. Kostas Theodoropoulos, the former head of investment at Eurobank Asset Management, estimated that 40 per cent of withdrawals were simply transferred to foreign bank accounts. And before the financial freeze in Greece, customers lined up at Nikias in the wealthy Kolonaki area of Athens to sell their jewels and Rolex watches.
But the shop's owner said that over the past week he has had 20 to 30 calls from people interested in the opposite exchange. The owner, who declined to give his name, said the callers wanted to buy gold coins and kilobars – the most expensive items his store carries.
But he no longer accepts electronic bank transfers, because he is worried about a potential loss on deposits. "Then we would be the ones to have the problem," he said.
So his shop is stuck in a catch-22: he will take only cash, but none of his customers can access enough to purchase his goods.
"Everyone is on hold," he said. The Greek Labour Minister, Panos Skourletis has said that the government believes that banks can hold until Sunday without failing. Not everyone is so sure.
A senior official at the National Bank of Greece said he was not certain whether all of the nation's banks would remain standing until Friday. He said employees have been working until midnight to come up with contingency plans but that there was confusion within the central bank over what the government's next steps might be and how they could affect the financial system.
"Now is the time to save the banks and save the people's money," he said. "Then we can talk about politics and what brought us here."
© Washington Post
Register for free to continue reading
Registration is a free and easy way to support our truly independent journalism
By registering, you will also enjoy limited access to Premium articles, exclusive newsletters, commenting, and virtual events with our leading journalists
Already have an account? sign in
Join our new commenting forum
Join thought-provoking conversations, follow other Independent readers and see their replies