Greece to ask Germany for billions in Second World War reparations
Cost of Nazi Germany rule could be more than 300 billion euros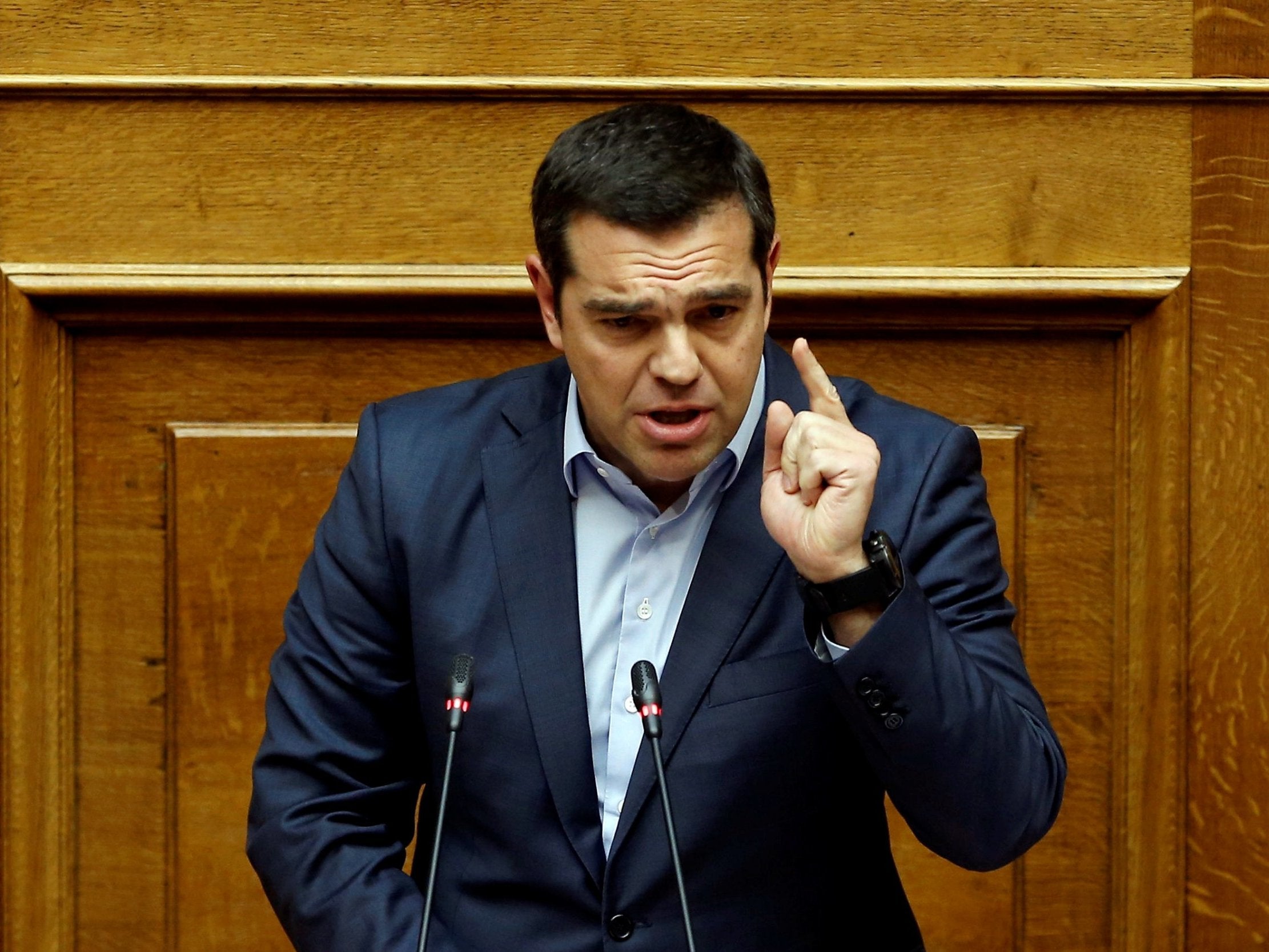 Greece has voted to pursue billions of euros in damages from Germany for the Nazi occupation of the country during the Second World War.
Legislators in the Greek parliament debated the issue for nearly 12 hours on Wednesday before voting to launch a diplomatic campaign pushing for reparations.
The proposal calls on the government to take "every appropriate legal and diplomatic action to satisfy Greece's demands".
It does not set out a particular figure but in 2016 a Greek parliamentary commission put the cost of Nazi German rule in the country at more than €300bn.
"This claim is our historic and moral duty," Alexis Tsipras, the Greek prime minister, said during a speech to legislators.
Robert Capa's images of the Second World War
Show all 4
"To build a better future we need to close the open cases of the past and Germany needs to do the same."
Mr Tsipras added that Greece would raise the issue with Germany through diplomatic channels.
Berlin, in response, said all such claims by invaded countries had long been settled.
In 1960 West Germany paid Greece 115 million deutschmarks (£50.8m) in reparations for the country's wartime suffering.
Germany has apologised for Nazi crimes but has more recently been unwilling to open talks on reparations.
Wednesday's vote marked the Greek parliament's first official decision on damages and is likely to further strain relations between Germany and Greece.
Support free-thinking journalism and attend Independent events
Many Greeks blame Germany for severe austerity measures which were imposed on the country during the financial crisis, as part of a 2015 bailout package.
Greece was given loans by eurozone creditors and the International Monetary Fund (IMF) as part of the unpopular deal.
On Thursday a Polish lawmaker said his country should follow Greece's decision to push for reparations.
Arkadiusz Mularczyk, who heads the Polish parliamentary committee on reparations, said in a tweet that the Greek vote showed Second World War compensation had become an international issue.
Additional reporting by agencies
Join our commenting forum
Join thought-provoking conversations, follow other Independent readers and see their replies