Greece threatens EU veto over Russian sanctions
Brussels' leader are increasingly concerned over Syriza, led by radical left-wing leader Alexia Tsipras, appears to show growing ties to Russia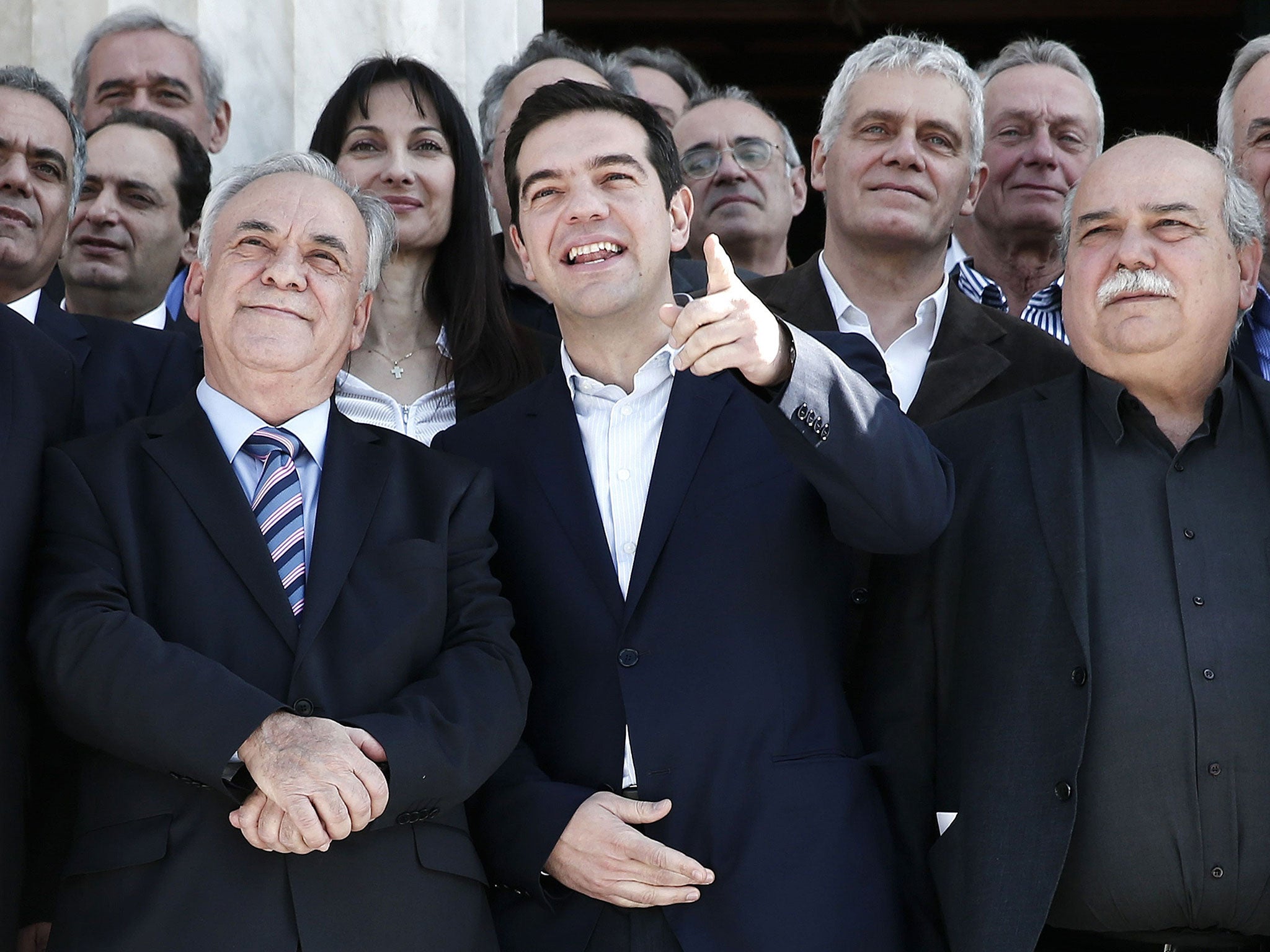 The new Greek government is expected to veto further sanctions against Russia today, amid fears the radical left-wing party could be moving closer to the Kremlin.
Syriza's dynamic young leader Alexis Tsipras, who stormed to victory in Greek elections on Sunday, appears to be threatening to veto when EU foreign ministers gather in Brussels for an emergency meeting over Russia's alleged actions in Ukraine.
The session has been prompted by a bloody surge in vicious fighting around the eastern Ukrainian seaport of Mariupol, where a rocket attack killed 30 people.
It is the latest escalation of a bloody conflict that has seen an estimated 5,000 murdered as separatists and Ukrainian nationalists contest territory. The Ukrainian government has consistently alleged Russian backing of the separatist movement – a charge strongly denied by the Kremlin.
Greece has historic links with Russia, but the speed that the new government has made clear its ties to the Kremlin has worried some leaders in Brussels.
The Russian ambassador was the first official meeting taken by the newly elected Prime Minister on Monday, before Mr Tsipras criticised an EU statement warning Russia over its alleged role in Mariupol on Wednesday.
EU ministers are gathering today to attempt to agree on stricter sanctions, but the vote must be unanimous – meaning that the Greeks hold the power of veto.
Greece elections 2015: In pictures
Show all 25
Last year Mr Tsipras claimed that Europe was "shooting itself in the foot," over Russian sanctions.
Other pro-Russian states, such as Cyprus, Hungary and Sloviak, have moderated their opposition after pressure from London, Berlin and Paris – but the new Greek coalition government, in partnership with the Independent Greek party, has consistently made clear their opposition to Berlin.
Foreign Minister Nikos Kotizias has previously said that the EU is turning into "an idiosyncratic empire under the rule of Germany".
However, the spat may have more to do with the handling of events than the situation itself.
Athens claimed to Ekathimerini, a Greek news outlet, that the EU "breached" the proscribed rules in attempting to present the new government with the document "before we had even been sworn in," Mr Kotzias claimed.
The development comes as Radio Free Europe claimed a trove of emails had been released allegedly showing close cooperation between Russian oligarch Konstantin Malofeyev and Syriza over the past months.
Defence minister and leader of Independent Greeks party, Panos Kammenos, released a statement "publicly support[ing]" Russia's annexation of Crimea shortly after the event in March last year.
Join our commenting forum
Join thought-provoking conversations, follow other Independent readers and see their replies