Greece begins evacuation of 75,000 people after discovery of 500lb WWII bomb
The bomb has been defused successfully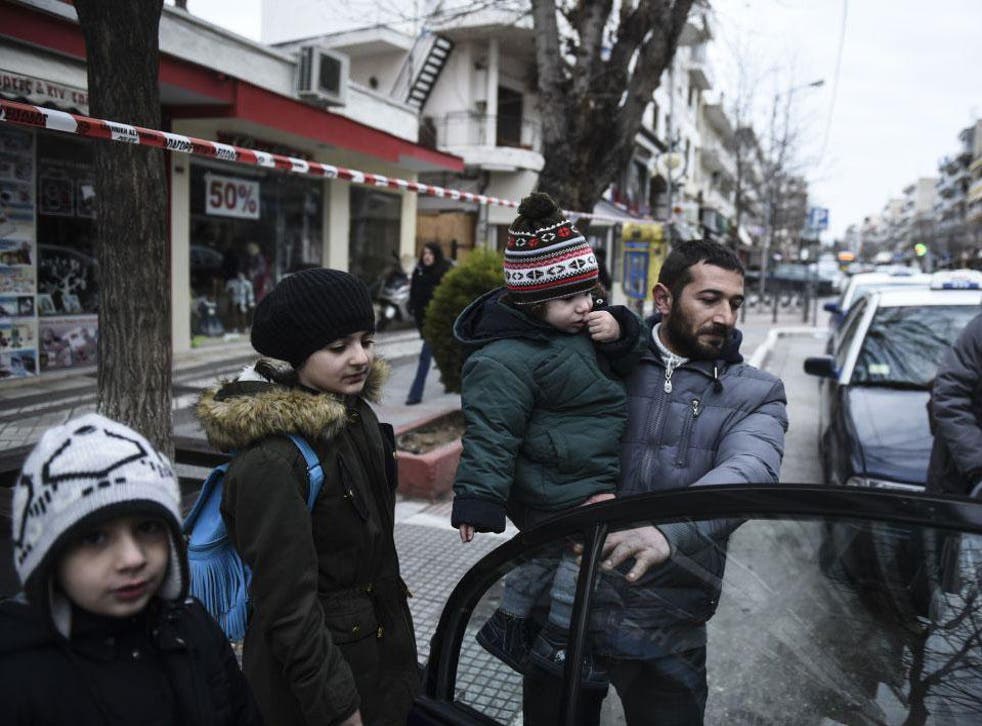 The second largest city in Greece has evacuated around 75,000 people to clear the way for experts to defuse a 500lb (226kg) unexploded Second World War bomb.
The device was found in Thessaloniki, in the country's north, earlier in February, during construction works near a petrol station. It is believed to have been dropped during a 1940s air raid.
Most of the evacuees will be moved from the western suburb of Kordelio, where a state of emergency has been declared.
Suspected unexploded Second World War bomb found in River Thames
Around 1,000 police officers and 300 volunteers helped with the evacuation, and anyone living within a 1.2 mile radius of the site was urged to leave.
Officials knocked on house doors and rung bells on the morning of the operation, to ensure people left their homes. Many did so in their cars, but buses were also laid on, taking people to schools, sports halls and cultural centres elsewhere in the city, where they can get food and shelter.
"It's the first time something like this is happening in Greece," Thessaloniki Deputy Governor Voula Patoulidou told The Associated Press.
The evacuation is the largest in the country's peace time history, according to reports.
Businesses are expected to close, churches have cancelled services and petrol stations have been told to empty their tanks.
An earlier evacuation attempt - moving just several hundred people - was later abandoned after officials realised the scale of the problem.
World news in pictures

Show all 50
Within 30 minutes bomb disposal experts had defused the bomb, said Central Macedonia governor Apostolos Tzizikostas.
"The first phase of the bomb disposal has been a total success," Mr Tzizikostas announced. "There remains its removal from the site. Residents will still not be allowed in their homes, because the removal and transport contains dangers."
One resident recalled the day it fell.
"The bombing was done by English and American planes on September 17, 1944. It was Sunday lunchtime," said Giorgos Gerasimou, 86, whose home is half a mile away.
He said the Allies were targeting local German rail facilities and he remembers the day clearly because one of his 10-year-old friends was killed in the bombing.
Nazi Germany occupied Greece from 1941 until October 1944.
Additional reporting by Press Association
Register for free to continue reading
Registration is a free and easy way to support our truly independent journalism
By registering, you will also enjoy limited access to Premium articles, exclusive newsletters, commenting, and virtual events with our leading journalists
Already have an account? sign in
Register for free to continue reading
Registration is a free and easy way to support our truly independent journalism
By registering, you will also enjoy limited access to Premium articles, exclusive newsletters, commenting, and virtual events with our leading journalists
Already have an account? sign in
Join our new commenting forum
Join thought-provoking conversations, follow other Independent readers and see their replies