Greek court rules against extraditing Turkish soldiers as tensions between the two countries mount
The case was one of three involving eight Turkish soldiers who fled to Greece after a failed coup in Turkey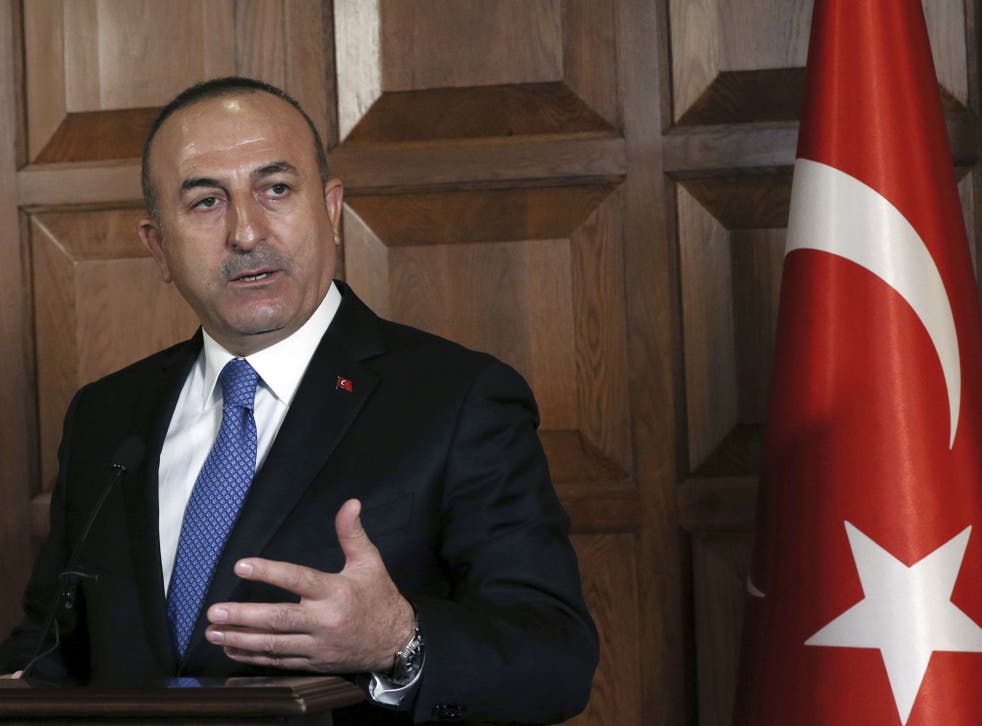 The remaining two of eight Turkish soldiers who fled Turkey to Greece in a helicopter after an aborted coup attempt will not be extradited, a Greek court has ruled.
The court's decision – the last of three cases – brings the number of soldiers who will not be extradited to five. The verdict comes after a separate set of judges ruled three soldiers from the same group should be extradited on Tuesday, while on Monday yet another panel refused to extradite three of the soldiers.
The conflicting rulings have added to tension between Turkey and Greece, two Nato allies, which have longstanding disputes over boundaries in the Aegean Sea.
Greece has become increasingly concerned over statements by Turkish President Recep Tayyip Erdogan that Athens regards as challenges to the international treaties that delineated Greek-Turkish borders.
"We cannot let (statements) by extreme elements go unanswered, like Erdogan, who has turned into a brutal dictator," Greek Defense Minister Panos Kammenos told the private Real FM radio Thursday. "If your neighbour says 'I like your wife and I'm coming to take her,' then you have to answer," Kammenos elaborated.
All eight men – among whom are two majors, three captains, and two sergeant-majors – fled Turkey hours after the aborted coup attempt against Mr Erdogan on the night of 15/16 July.
All of the soldiers deny being involved in the coup attempt. The servicemen, who maintain they would not have a fair trial in Turkey, arrived in the northern Greek city of Alexandroupolis on a Black Hawk helicopter after making an emergency request for landing, and have been kept in protective custody as their applications for asylum in Greece were considered. Upon landing, the soldiers had removed their insignias, making it hard for Greek authorities to determine their rank.
Turkey says the men were involved in the July coup attempt that Mr Erdogan has alleged was organised by Pennsylvania-based cleric Fethullah Gulen, and has called the servicemen traitors.
July's coup attempt shook the nation to the core, and left at least 248 dead and more than 2,000 injured, prompting violent purges in the country's top judiciary, military, political, and educational ranks.
"Our expectation is for Greek officials to extradite these coup-plotting soldiers to Turkey as soon as possible ... for these people to face justice in Turkey," Turkey's presidential spokesman Ibrahim Kalin said moments before Thursday's ruling.
In a joint statement released by a member of their legal team, the eight men expressed "deep joy" at Thursday's ruling.
"We are confident that finally justice will prevail," the statement said. "We and our families wish to thank all Greeks for their sympathy and support."
The three whose extradition was approved have appealed that decision, while a prosecutor has also appealed the court decision rejecting the extradition for three of the others. All appeals would be heard by Greece's Supreme Court.
Agencies contributed to this report
Join our new commenting forum
Join thought-provoking conversations, follow other Independent readers and see their replies