Greek vote down to the wire, exit poll suggests
As the election seems to close to call, violence breaks out in Athens with vandals setting fire to the ballot box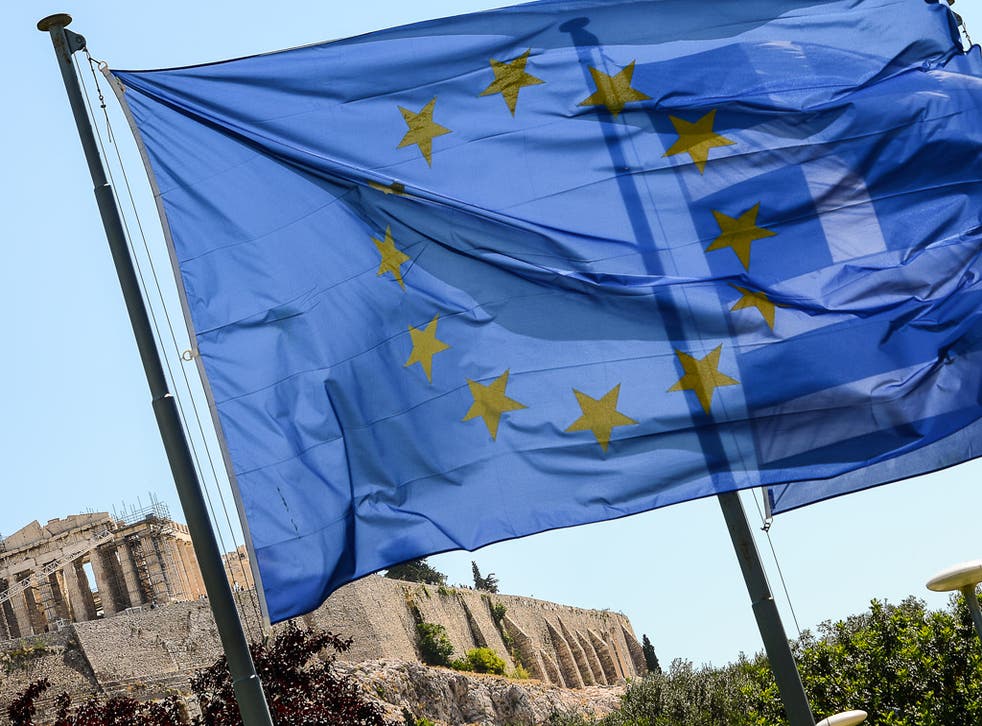 The two top contenders in Greece's critical elections are neck-and-neck, exit polls showed tonight.
The conservative New Democracy party is projected to win between 27.5 and 30.5% of the vote while the anti-bailout radical left Syriza party may get 27 to 30%.
The outcome of today's vote could determine whether Greece remains in the euro or is forced to leave the joint currency, a move which could drag down other European countries and have unforeseen consequences for the global economy.
Whichever party comes first gets a bonus of 50 seats in the 300-member Parliament.
Syriza head Alexis Tsipras has vowed to cancel the terms of Greece's international bailout deal and repeal its austerity measures - a move many think will force Greece to leave the eurozone.
New Democracy leader Antonis Samaras says his top priority is to stay in the euro but renegotiate some terms of the bailout.
Whichever party comes first gets a bonus of 50 seats in the 300-member Parliament.
As central banks stood ready to intervene in case of financial turmoil, Greece held its second national election in just six weeks to try to select a new government after an inconclusive ballot on May 6.
The two parties vying to win have starkly different views about what to do about the 240 billion euro (£193bn) in bailout loans that Greece has been given by international lenders. One wants to tear up the deals and void the harsh austerity measures demanded by lenders that have caused Greek living standards to plummet. The other backs the bailout deal but wants to amend it.
The choice - the most critical in decades - could determine whether Greece abandons the joint euro currency and returns to its old currency, the drachma. But there are no rules governing a country's exit from the eurozone, and a Greek exit could spark a panic that other debt-strapped European nations - Portugal, Ireland, Spain and Italy- might also have to leave.
That domino scenario - known in economic terms as contagion - could engulf the euro, causing a global financial panic not unlike the one that gripped the world in 2008 after the investment firm Lehman Brothers failed in the US.
Police said about 10 men armed with sledgehammers and wooden bats have attacked a polling station in Athens, wounding two policemen guarding it and setting fire to the ballot box.
No voters were hurt during the attack, which occurred half an hour before polls closed.
The attack - the only one reported so far at a voting station during the balloting - took place in the Athens neighbourhood of Exarhia, a traditional haven for leftists and anarchists near the city centre.
Riding motorcycles and wearing helmets and balaclavas, the men fled the scene after smashing the ballot box and setting fire to it. Police say the two wounded officers were taken to hospital.
PA
Join our new commenting forum
Join thought-provoking conversations, follow other Independent readers and see their replies