Greepeace protests over 'inhumane' care of activists held in Russia on piracy charges
Environmental group  to file a case with the European Court of Human Rights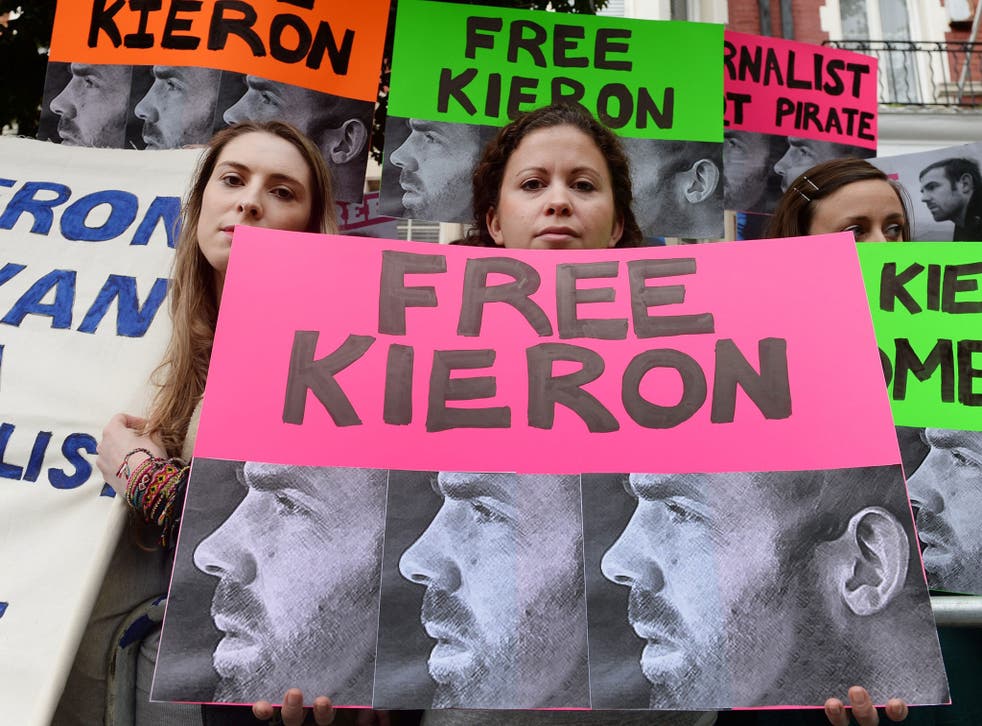 Greenpeace announced on Monday that it will file a case with the European Court of Human Rights over the "inhumane" conditions 28 activists and two journalists face in Russian pre-trial detention on charges of piracy after last month's protest on an oil platform owned by the energy giant, Gazprom.
After meeting with all those detained, a lawyer for Greenpeace International, Sergei Golubok, said they are being held in "conditions that are a priori inhumane". Some are being kept in cold cells, and most do not have access to clean drinking water or teapots to boil the water that is available, he said via video link from Murmansk. The detainees are not allowed adequate opportunities to move about or exercise, and several have not been able to obtain necessary medication, he added.
Alexandra Harris, one of six Britons being held, became ill last week but did not need to be hospitalised, and she has reportedly been provided with medication. The notoriously harsh conditions of pre-trial detention in Russia are exacerbated by the fact that most of those detained do not know the language, Mr Golubok said.
"The activists have even fewer basic rights than Russians since they don't understand Russian," which prevents them from making requests or being allowed to speak to relatives over the phone, he said.
Greenpeace lawyers will file the case in Strasbourg as early as Wednesday, following their appeal later today against a Russian court's refusal to place the those detained under house arrest, according to Ivan Blokov, programme director for Greenpeace Russia.
Lawyers will also file police reports over the illegal seizure of the Arctic Sunrise – their vessel – and the theft of valuables from the ship, said Greenpeace International lawyer Alexander Mukhortov.
Men in masks took control of the ship and crew at gunpoint without identifying themselves and crew members later discovered that personal affects had been stolen from their cabins, according to lawyers.
The activists are reportedly being held in prisons in and around Murmansk, the port city in the Arctic Circle to which coastguards towed the Arctic Sunrise. After visiting the ship on Friday, chief engineer Mannes Ubels wrote a letter to the FSB noting that the ship's generator would soon stop running, which could result in the ship suffering damage or even sinking, he said.
The Arctic Sunrise was seized on 19 September, one day after two activists were stopped from hanging a banner on the side of the first Russian offshore oil rig in the Arctic. Twenty-eight activists and crew, a British freelance videographer and a Russian freelance photographer have been charged with piracy, which carries 10 to 15 years in prison in Russia.
Register for free to continue reading
Registration is a free and easy way to support our truly independent journalism
By registering, you will also enjoy limited access to Premium articles, exclusive newsletters, commenting, and virtual events with our leading journalists
Already have an account? sign in
Join our new commenting forum
Join thought-provoking conversations, follow other Independent readers and see their replies