Greta Thunberg mocks climate change deniers by citing 'penis shrinking' research
Reproductive health expert suggests pollution to blame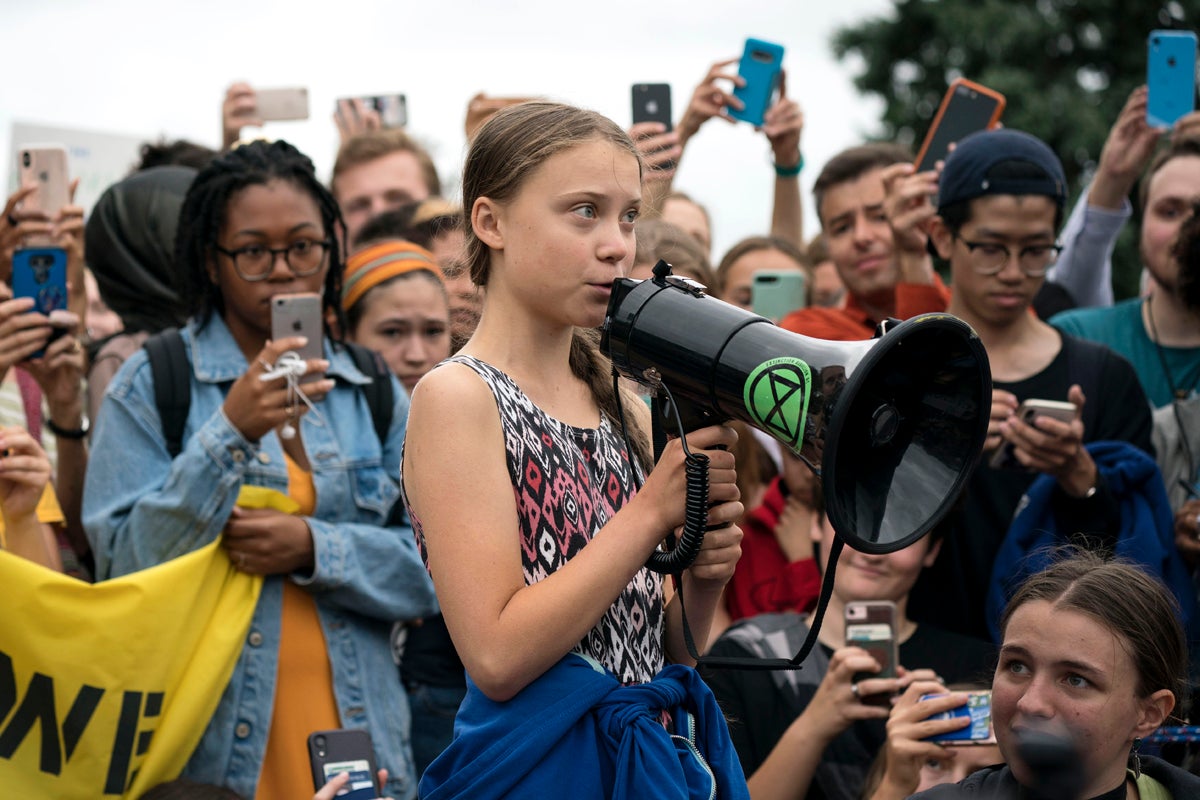 Greta Thunberg has mocked climate change deniers by citing research that claims human penises are getting smaller because of increased pollution.
Alongside a link to an article on the topic, the 18-year-old wryly commented on Twitter that she now expects to see everyone at the next climate strike.
More than 50,000 people have shared her tweet since she posted it on Thursday evening.
Her sense of humour won her plaudits among social media users, with one writing: "Say goodbye to the climate movement being dominated by women."
The study in question was carried out by Dr Shanna Swan, a reproductive health expert at the Mount Sinai Medical Centre in New York.
In her new book Count Down, Dr Swan claims that chemicals are having a profoundly negative effect on the state of sexual development.
Read more:
As a result, the epidemiologist predicts a fertility crisis in the near future due to falling sperm count, saying "the current state of reproductive affairs can't continue much longer without threatening human survival".
Her latest research builds on a study she co-authored in 2017, which found that sperm count in the west was almost 60 per cent lower in 2011 than in 1973.
Dr Swan thinks chemicals are to blame both for the reduction in sperm count and also for men having smaller penises.
Her research began by looking at phthalate, a chemical found in plastic production which can be detected in toys, cosmetics and pharmaceuticals.
After studying phthalate syndrome in rats, she discovered that foetuses exposed to the chemical had a higher chance of being born with shrunken genitals.
Join our commenting forum
Join thought-provoking conversations, follow other Independent readers and see their replies