Suspected hand grenade found in Germany turns out to be sex toy, police say
Bomb squad finds condoms and lubricant in bag with suspicious object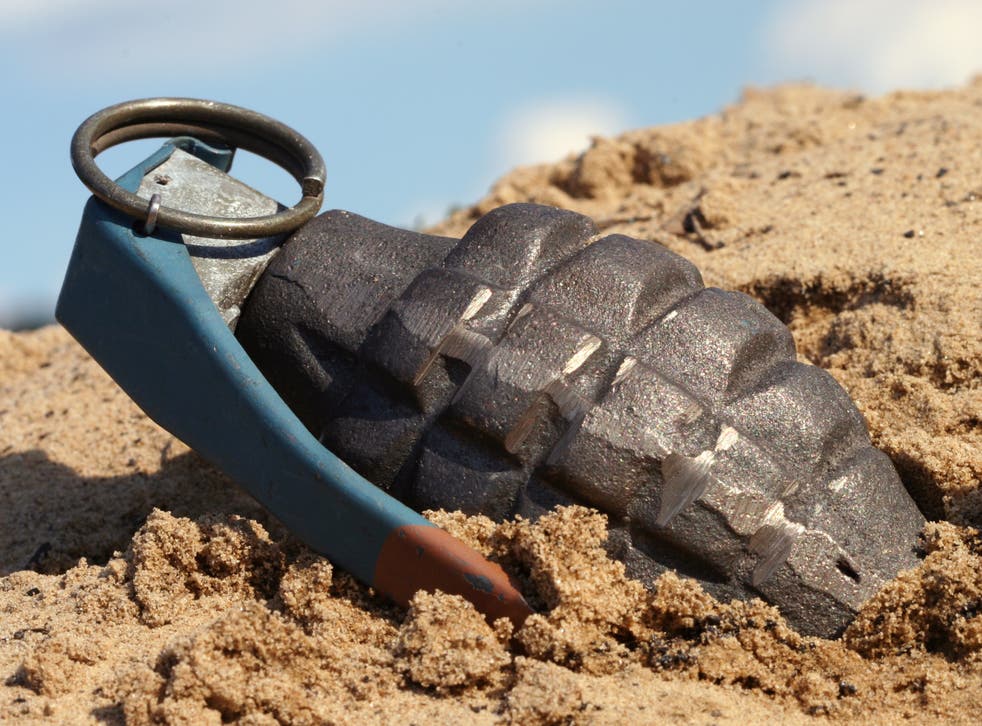 German police called to investigate a suspected hand grenade in a forest were surprised to find that the object was actually a rubber sex toy.
Officers were alerted to the object when a bag containing the device was reported by a jogger in a forest outside the city of Passau, near Germany's borders with Austria and the Czech Republic.
Bomb squad detectives determined that the object was a grenade replica after inspecting the contents of the bag.
Officers told the German news agency dpa that the discovery of condoms and lubricant in the bag led them to suspect that the object was intended for use in sex.
"An internet search confirmed the suspicion," police said. "There are actually sex toys in the form of hand grenades."
It is not unusual for forgotten or hidden munitions to be discovered in Germany more than 75 years after the end of World War II.
Last week, police in the city of Mannheim said construction workers had found a 500kg WWII-era bomb, forcing about 3,000 people in the area to temporarily leave their homes.
The explosive device was successfully defused later that day and local residents were told they could return to their homes.
In January, bomb disposal experts also detonated four WWII bombs, dropped by US military forces during the war, in the city of Göttingen after thousands of residents were evacuated from the area.
Although such incidents are generally handled as routine matters that are not seen as cause for serious alarm, they can occasionally lead to injuries and deaths, according to Deutsche Welle.
Additional reporting by AP
Join our new commenting forum
Join thought-provoking conversations, follow other Independent readers and see their replies