Hans Rosling dead: World famous statistician dies aged 68
The data expert was only told he had pancreatic cancer one year ago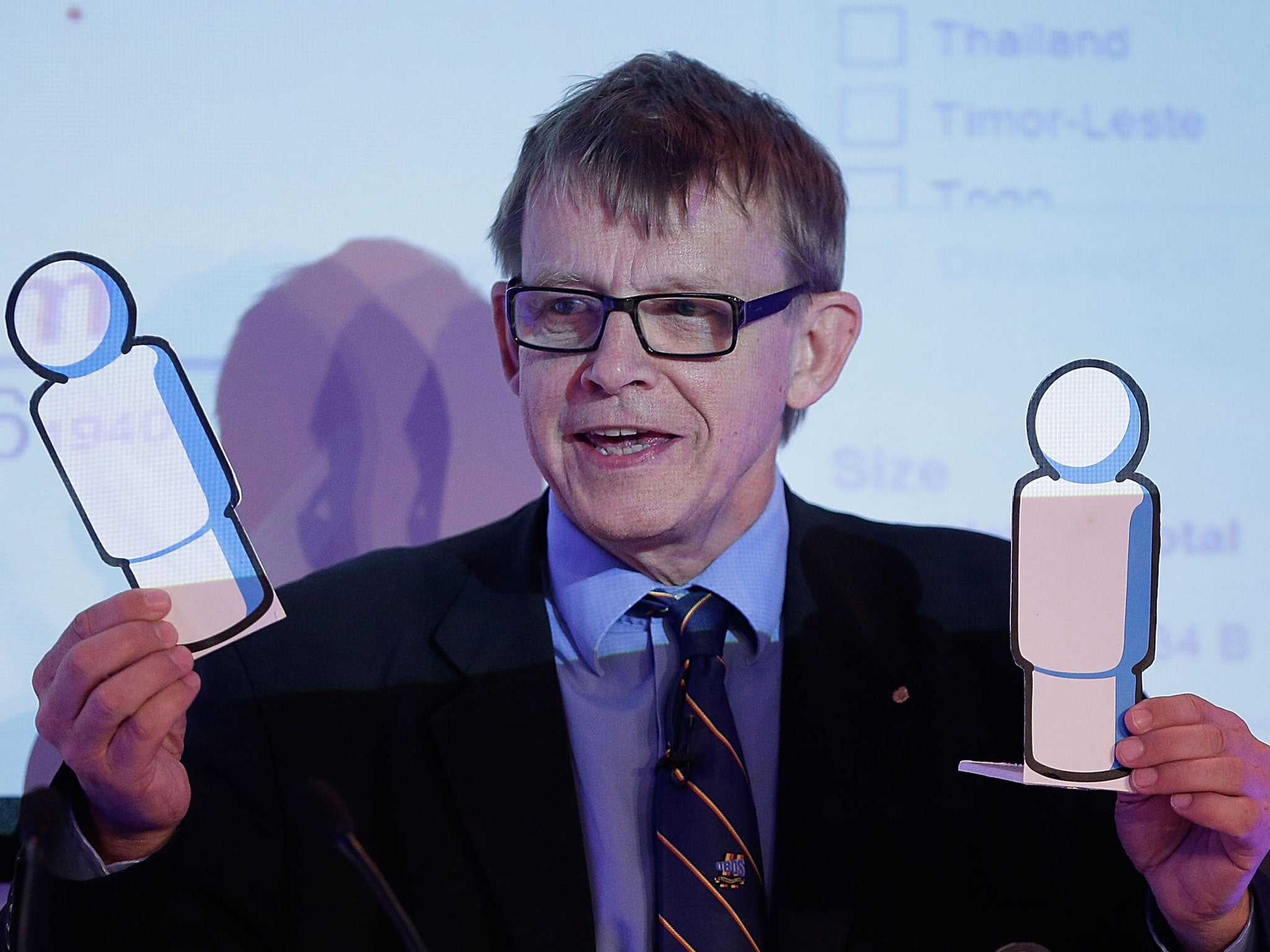 World famous statistician Hans Rosling has died of pancreatic cancer. He was 68.
The data expert, doctor and academic, who earned a following through a series of Ted talks, passed away "surrounded by his family in Uppsala, Sweden", a statement released by his son and daughter-in-law said.
"Hans suffered from a pancreatic cancer which was diagnosed one year ago. He passed away early Tuesday morning, February 7, 2017," Ola Rosling and Anna Rönnlund wrote.
The self-described "edutainer" was known for using creative methods to explain complex data on issues from inequality to population growth.
As a part-time professor at Stockholm's Karolinska Institute, and through his public lectures, he worked to dispel myths about the developing world using data visualisation software he himself helped develop.
"In Hans Rosling's hands, data sings," his bio on the Ted lectures website states.
"Global trends in health and economics come to vivid life. And the big picture of global development—with some surprisingly good news—snaps into sharp focus."
Mr Rosling also co-founded Gapminder, a project aimed at "unveiling the beauty of statistics for a fact-based world", with his son and daughter-in-law.
Ola Rosling, writing on his father's Twitter page, said: "Hans sadly died today! But his dream of a fact-based worldview, we will never let die!"
Bill Gates described him as a "great friend, educator and true inspiration".
Join our commenting forum
Join thought-provoking conversations, follow other Independent readers and see their replies