Head of Russian Orthodox Church blames the rise of Isis on the 'godless' world's acceptance of homosexuality
Patriarch Kirill claimed he was not surprised that 'honest' Muslims are flocking to Isis' quasi-religious state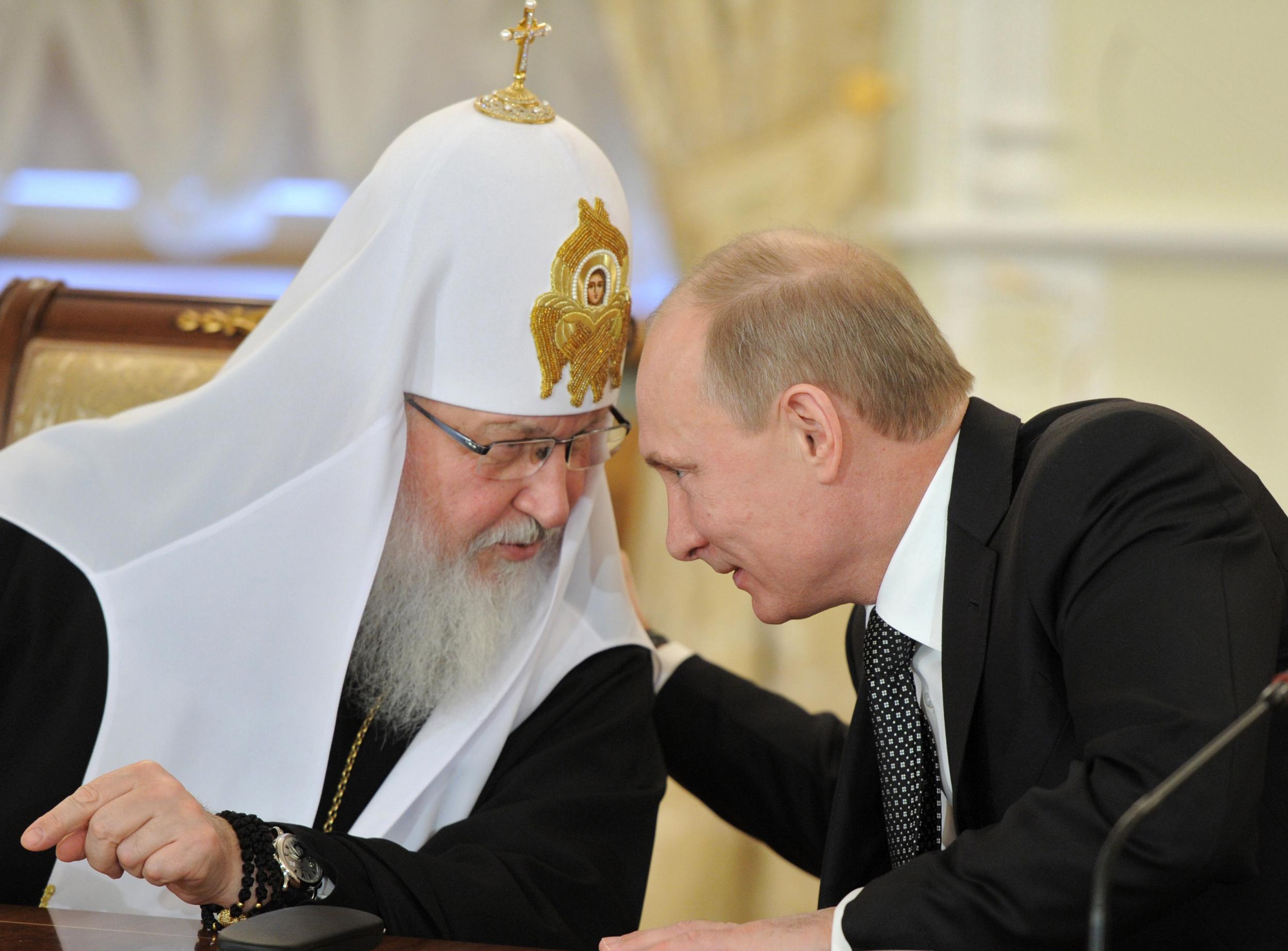 The head of the Russian Orthodox Church has partially blamed an increased acceptance of homosexuality for the rise of Isis.
Patriarch Kirill claimed he was not surprised that some Muslims are flocking to Isis' quasi-religious state as a way of escaping the "godless civilization" that celebrates events such as Gay Pride.
In an interview published on the Church's official website, Kirill said: "[Isis] is creating a civilization that is new by comparison to the established one that is godless, secular and even radical in its secularism."
"We can have parades for the sexual minorities - that is supported - but a million French Christian protestors defending family values are broken up by police," he added.
Kiril said because the "godless civilization is reaching maturity", it should come as no surprise that those who are opposed to liberal, secular ideas end up joining terror organisations.
"If you call non-traditional relationships a sin, as the Bible teaches and you are a priest or pastor, then you risk not only your ability to serve but you may be sent to prison," he said.
"I could offer more simply frightening examples of how the godless civilization is growing yet here they are drawing attention to young people being converted by extremists," he added.
"Look how they [the West] build the world – an unholy world - but we invite you to build God's world…And they [Isis supporters] respond to that; it is for this they give their lives," he added.
Kiril also appeared to controversially support Isis' widely dismissed self-declaration of an Islamic caliphate by claiming that many who have flocked to live under the terror group are "honest" people who did so on "truly religious grounds".
"You become a fighter for the Caliphate. So what's a Caliphate?," he said. "It is a society centered around faith and God where people follow religious laws," he added.
Kiril's comments are not the first time he has voiced public opposition to homosexuality. In August 2013 he declared same sex marriage to be a sign of the impending Apocalypse and urged people to do more to combat the rise of gay rights.
"This is a very dangerous apocalyptic symptom, and we must do everything in our powers to ensure that sin is never sanctioned in Russia by state law, because that would mean that the nation has embarked on a path of self-destruction," Christian Post quoted him as saying.
"We face enormous temptations when countries start approving sin and codifying it into law in order to justify it," he added.
Join our commenting forum
Join thought-provoking conversations, follow other Independent readers and see their replies