Norway helicopter crash: British national among 13 presumed killed in aviation disaster near Bergen
A British national, an Italian and 11 Norwegians were reportedly on board the helicopter when it crashed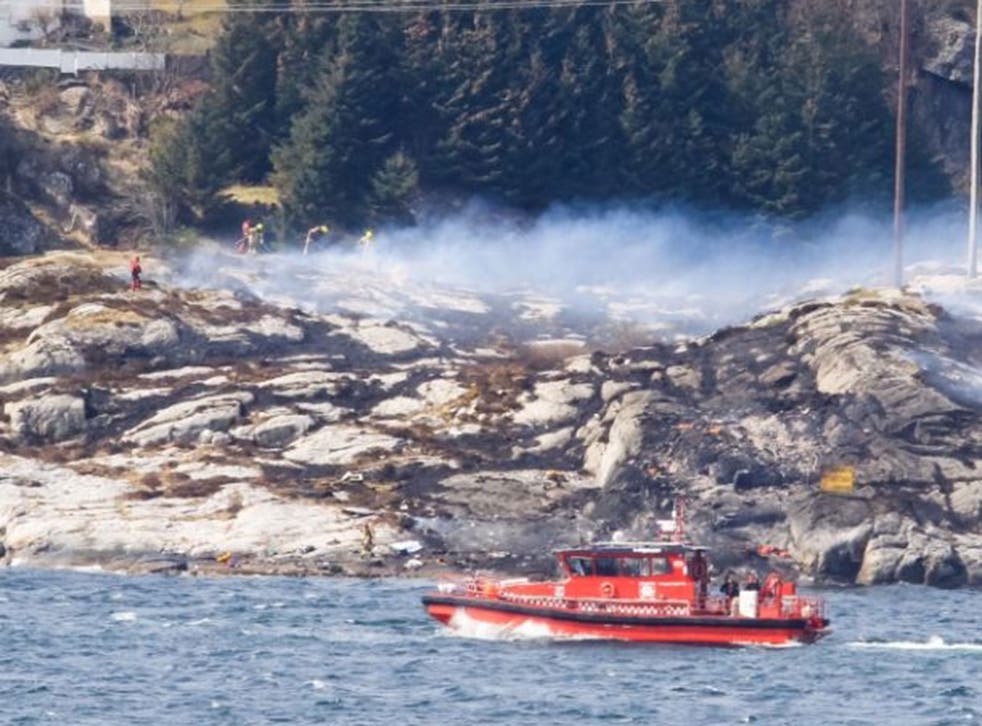 Several bodies have been found after a helicopter carrying at least 13 people crashed off the west coast of Norway, near the city of Bergen.
Eleven people have been found dead, including a British national, the UK Foreign Office has confirmed. Two others are missing.
There were 11 passengers and two crew on board the helicopter when it crashed, all Norwegian except for one British and one Italian national.
Police spokesman Morten Kronen said the helicopter was "totally smashed" after it hit the island of Turoy.
There were "reports of an explosion and thick smoke" and people in the sea, he added.
However, rescue officials told broadcaster NRK there was no sign of any survivors.
Images on Norwegian media showed huge billows of smoke coming from the crash site.
The helicopter, a Eurocopter 225, was transporting workers from the Gullfaks B north sea oil platform to Bergen. Statoil, the company that owns the platform, have temporarily grounded all Eurocopter 225 helicopters.
The Norwegian aviation authority said in a statement that there had been problems with the helicopter model in 2012 "when errors in the main gear box were identified" but that the manufacturer had since produced a modification that was approved by the European Aviation Safety Agency.
The UK Civil Aviation Authority has now suspended flights of the same type of helicopter.
Norwegian Prime Minister Erna Solberg wrote on Twitter about the "horrifying reports" and said she was being kept informed about the rescue work.
Join our new commenting forum
Join thought-provoking conversations, follow other Independent readers and see their replies