Here lies Garibaldi? Body of unification hero to be dug up
Michael Day
Friday 27 July 2012 23:52 Comments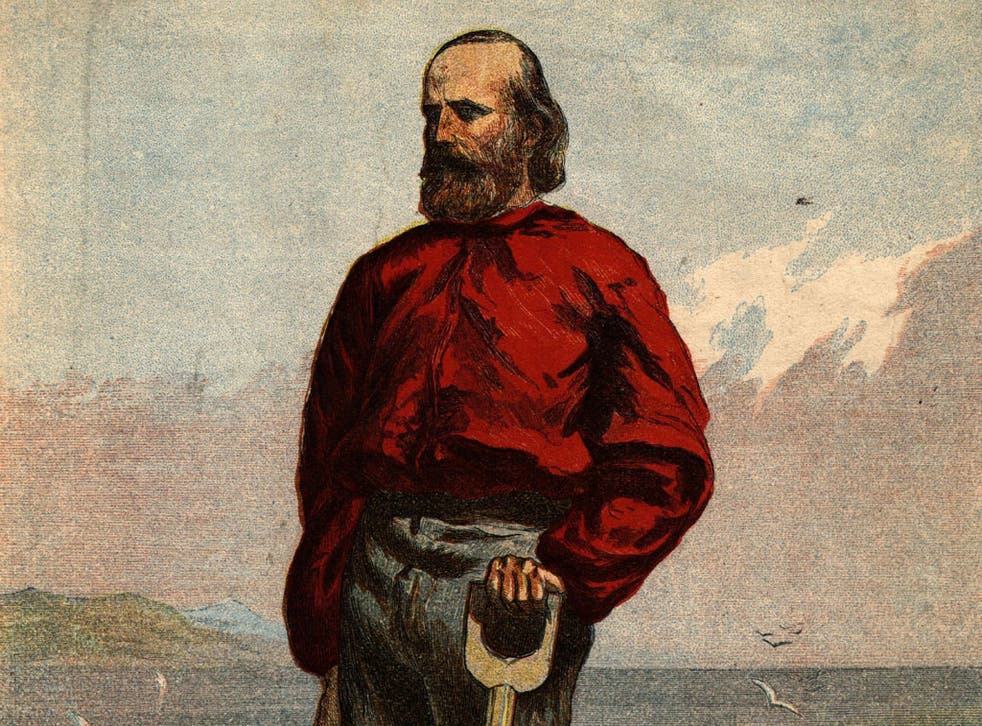 The descendants of Italy's unification hero Giuseppe Garibaldi have won a battle to have his remains exhumed and DNA-tested amid suspicions that the his tomb has been tampered with.
Garibaldi died in 1882 at the age of 74 after a lengthy military career that culminated in his triumph over southern Italian forces in 1860, a victory that paved the way for the unification Italy a year later.
He was buried on his farm on the island of Caprera off the Sardinia coast, alongside his last wife and some of his children – or so it is thought.
Doubts have long persisted over the precise location of his remains. Now, after a two-year campaign, some of the his descendants have finally received permission from the authorities to open the tomb and conduct DNA testing.
"In September, we will open his tomb and see if he is really inside," his great-granddaughter, Anita Garibaldi, told a press conference in Rome.
"If he's there, I think he needs to be preserved for the future. If he is not there, perhaps we should stop telling lies to the tourists that go there and people tell them 'Here is Garibaldi' and he's not," she said.
Ms Garibaldi announced the decision together with Silvano Vinceti, the president of the National Committee for Cultural Appreciation. Mr Vinceti has also played a key role in the searches for the body of Caravaggio and Leonardo da Vinci's Mona Lisa model.
Ms Garibaldi hinted that if her ancestor's remains were found in the tomb, then the family might attempt to fulfil his final request. "His wishes were for cremation. I have read it myself in his will. Those wishes were not respected," she said. "Everyone has the right to look after the remains of their ancestors."
Garibaldi's contribution to the course of Italian history is celebrated in the hundreds of streets and squares named after him across the country.
After French and Sardinian troops defeated an Austrian army in 1859 at the Solferino, driving the Austrian Hapsburgs out of the Italian peninsular, the stage was set for Garibaldi's defining military campaign.
The key stumbling block to a united Italy remained the Kingdom of Naples—or the Kingdom of the Two Sicilies as it was also known—which held sway over the southern half of the peninsular. It was at this point that Garibaldi marched south with a thousand volunteers, dubbed the "Redshirts" seizing first Sicily then Naples in 1860.
He was buried on the island of Caprera, alongside his wife and children, or so it was thought
Register for free to continue reading
Registration is a free and easy way to support our truly independent journalism
By registering, you will also enjoy limited access to Premium articles, exclusive newsletters, commenting, and virtual events with our leading journalists
Already have an account? sign in
Join our new commenting forum
Join thought-provoking conversations, follow other Independent readers and see their replies