Hessy Taft: 'Perfect Aryan baby' of Nazi propaganda was actually Jewish
Photographer submitted Taft's picture 'to make Nazis ridiculous'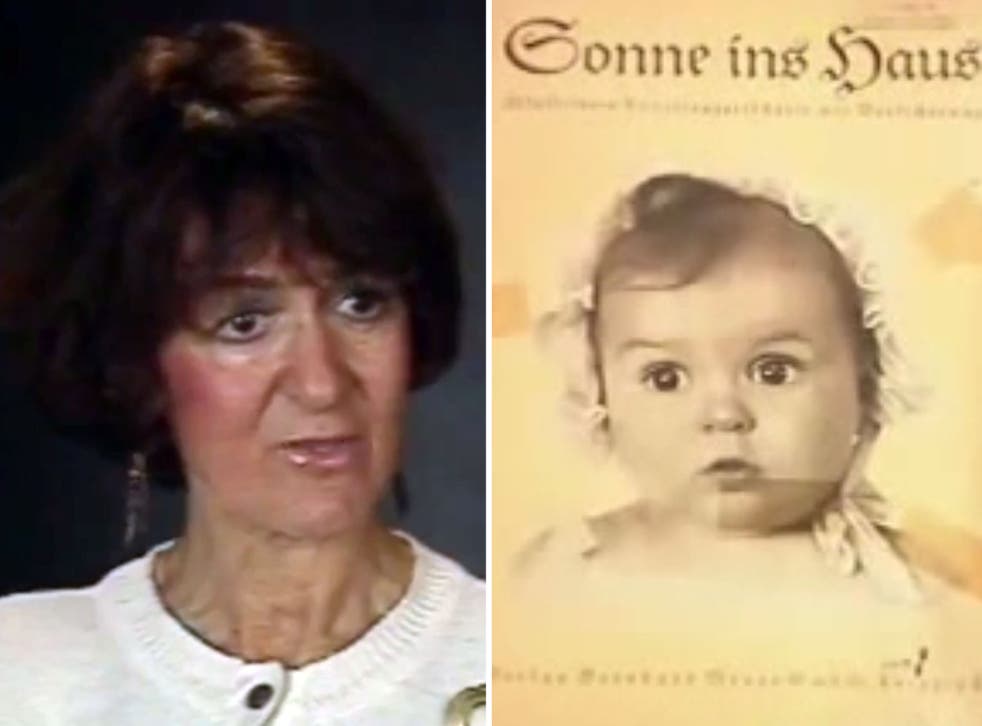 A woman whose photograph was chosen by the Nazis to depict the perfect Aryan baby has described how she was selected by Joseph Goebbels himself – despite being Jewish.
Hessy Taft's visage was replicated across Nazi Germany on cards and posters, and she recently presented a copy a Nazi magazine with it on the cover to the Yad Vashem Holocaust Memorial in Israel.
Now 80 and working as a chemistry professor in New York, Taft told Germany's Bild newspaper how a Jewish baby became one of the key propaganda figures for the anti-Semitic regime.
She explained that her mother, Pauline Levinson, took her to famous Berlin photographer Hans Ballin to have her baby picture taken in 1935.
A few months after the studio session, Ms Levinson was shocked to discover her daughter on the cover of the hugely popular "Sun in the House" family magazine, edited by a friend of Nazi leader Hermann Goering.
Confronting the photographer, Taft's mother was told that he was fully aware the family was Jewish when he submitted the picture to the party, where it was reportedly selected by propaganda chief Goebbels himself.
"I wanted to make the Nazis ridiculous," Ballin reportedly said.
Taft was kept hidden away as a baby from then on, with her family fearful that she could be recognised by people on the street. Both once talented singers, the threat of Gustapo arrest forced her parents to flee to Latvia, Paris and then Cuba before finally settling in the US.
Donating the "Sonne ins Haus" copy to Yad Vashem, Taft said: "I feel a little revenge. Something like satisfaction."
And she told Bild: "I can laugh about it now. But had the Nazis known who I really was, I would not be alive today."
Register for free to continue reading
Registration is a free and easy way to support our truly independent journalism
By registering, you will also enjoy limited access to Premium articles, exclusive newsletters, commenting, and virtual events with our leading journalists
Already have an account? sign in