Muslim woman told to remove hijab by police on French beach before being racially abused
Mother and children reduced to tears after being surrounded by crowd shouting 'Go home' and 'We're Catholics'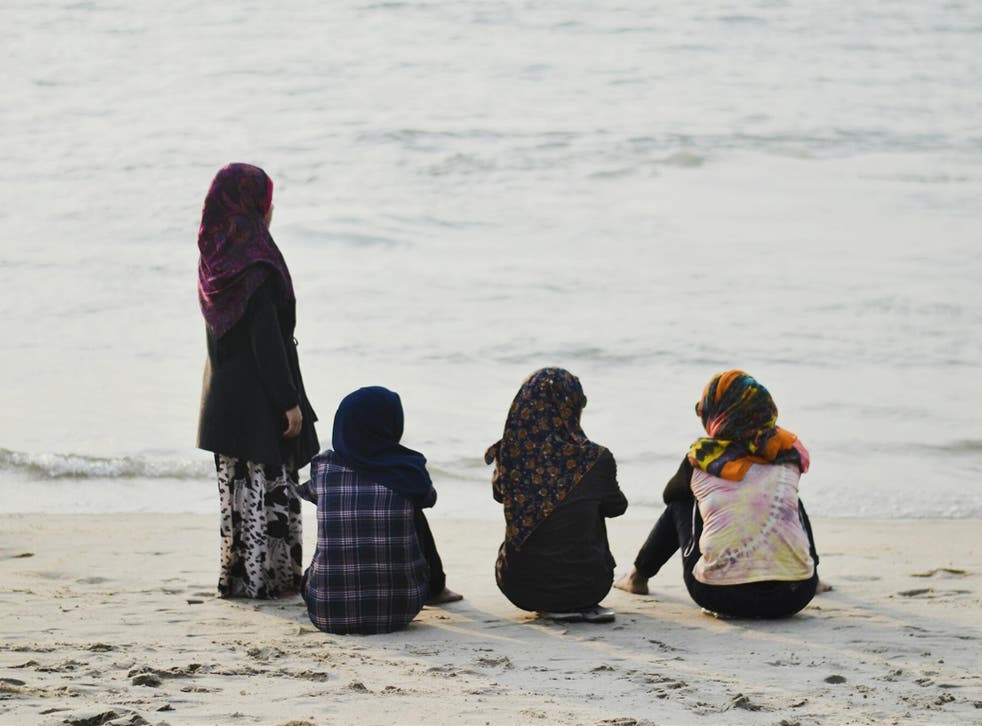 A mother was told to remove her hijab or face being fined by police while relaxing on a beach in France, before reportedly being racially abused by a crowd of locals.
The 34-year-old former air hostess, named only as Siam, was approached by three officers while at La Bocca beach in Cannes with her young children, and was ordered to take off her floral-patterned headscarf.
Siam saod the police read her the details of the headscarf ban on beaches, stating beachgoers must wear "correct clothing, respect secularism, hygiene rules and security" and arguing that her hijab was an "ostentatious" sign of religion.
The mother agreed to pay the €11 fine but was then reportedly surrounded by a crowd shouting "Go home" and "We're Catholics", reducing her to tears according to witnesses.
"I wasn't there to provoke anyone. I was stunned - racist terms were used freely," Siam told French news magazine L'Obs.
"My children were crying, witnessing the humiliation of me and my family. Even I could not help crying. They humiliated us."
Mathilde Cusin, a journalist for France 4, observed the incident and said the crowd were like a "pack of hounds" attacking the woman.
Video shows French women being ordered out of sea for wearing burkini
"People asked her to leave or remove her veil, it was pretty violent," she said.
"What shocked me is that it was mostly people in their thirties, not the elderly as one might imagine."
Mayor of Cannes David Lisnard supported the actions of the police officers, arguing they were right to fine anyone wearing a religious garment and had "no reason to doubt their judgement".
In a statement, the mayor said he did not wish any Muslims to feel unwelcome on the beach and said people of all faiths should be allowed their rights.
World news in pictures

Show all 50
Siam meanwhile confirmed she planed to contest the case and said she had contacted the Collectif Contre L'Islamophobie, an organisation which protects the rights of Muslim citizens.
"In a country meant to be famed for its human rights, I haven't seen any evidence of the principles of liberté, égalité or fraternité", she added.
A ban applies in France to any "clothing showing religious faith in an ostentatious way that is capable of creating risks to public order", although the hijab is exempt from the face-covering ban.
Meanwhile, armed French police forced a woman to remove her burkini swimsuit on a beach in Nice, one of several high-profile incidents involving the garment since it was banned in several French resorts.
Join our new commenting forum
Join thought-provoking conversations, follow other Independent readers and see their replies