Seizure of Adolf Hitler's birthplace approved by Austrian court
Building became a shrine to dictator during second world war, and Austria's government fears this may happen again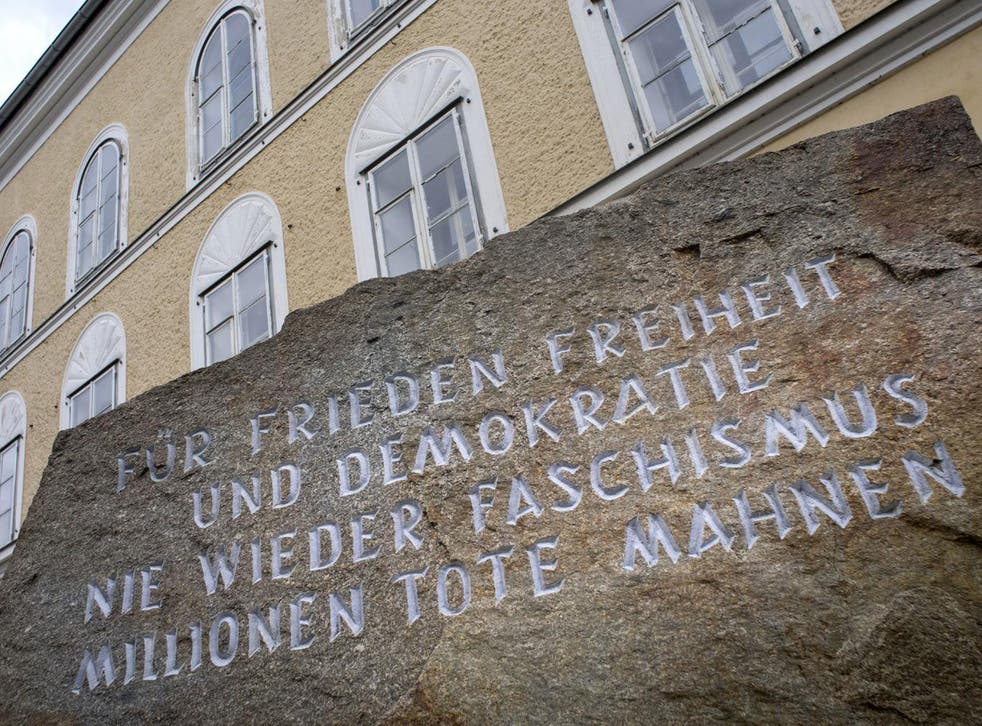 Austria's constitutional court has upheld the government's compulsory purchase of the apartment complex where Adolf Hitler was born, amid anxiety about its symbolic appeal to neo-nazis.
The government took control of the three-storey house in Braunau am Inn at Austria's border with Germany last December.
A battle for ownership of the building has been raging since authorities first offered to buy out its former owner Gerlinde Pommer-Angloher in 1984.
The court said on Friday that government ownership would prevent the house being used to glorify Nazi ideology.
It ruled that the law passed last year to allow the expropriation was "in the public interest, commensurate and not without compensation, and therefore not unconstitutional."
Ms Pommer-Angloher, who could not attend the hearing due to health reasons, first challenged the expropriation in the constitutional court in January.
Now her lawyer Gerhard Lebitsch says she is likely to take the case to the European Court of Human Rights in Strasbourg.
In the hearing, the lawyer argued that the home's symbolic appeal would not be diminished by a change in ownership.
World news in pictures

Show all 50
Mr Lebitsch said that negotiations with the interior ministry over the compensation payment would start on July 26, after his client declined the government's offer of €300,000 (£260,129).
The Austrian government has been the building's main lease-holder since 1972, and appointed a historical commission in 2015 to decide its fate.
The commission recommended that "a thorough architectural remodelling is necessary to permanently prevent the recognition and the symbolism of the building."
Hitler's parents were renting the flat above a tavern at the time of his birth on 20 April 1889, though he only ended up living there for a few months.
The Pommer family's ownership of the building dates back to 1913, interrupted only by a period during the war when it was made into a touristic shrine to the dictator.
Promoting Nazi ideology, displaying swastikas and Holocaust denial are all illegal in Austria.
Hermann Feiner of the Interior Ministry said at the constitutional hearing that "far-reaching architectural transformations can only be made by the owner," according to the Austria Press Agency.
The government will entrust the building to Lebenshilfe, a charity which plans to convert it into a centre for people with learning disabilities.
Welcoming the top court's decision, Austrian Interior Minister Wolfgang Sobotka said: "We will make sure that this building will never fall into the wrong hands to become a site of pilgrimage for those stuck in the past."
Join our new commenting forum
Join thought-provoking conversations, follow other Independent readers and see their replies