Paintings thought to be by Adolf Hitler fail to sell at controversial auction
Controversial auction criticised by several of city's politicians and citizens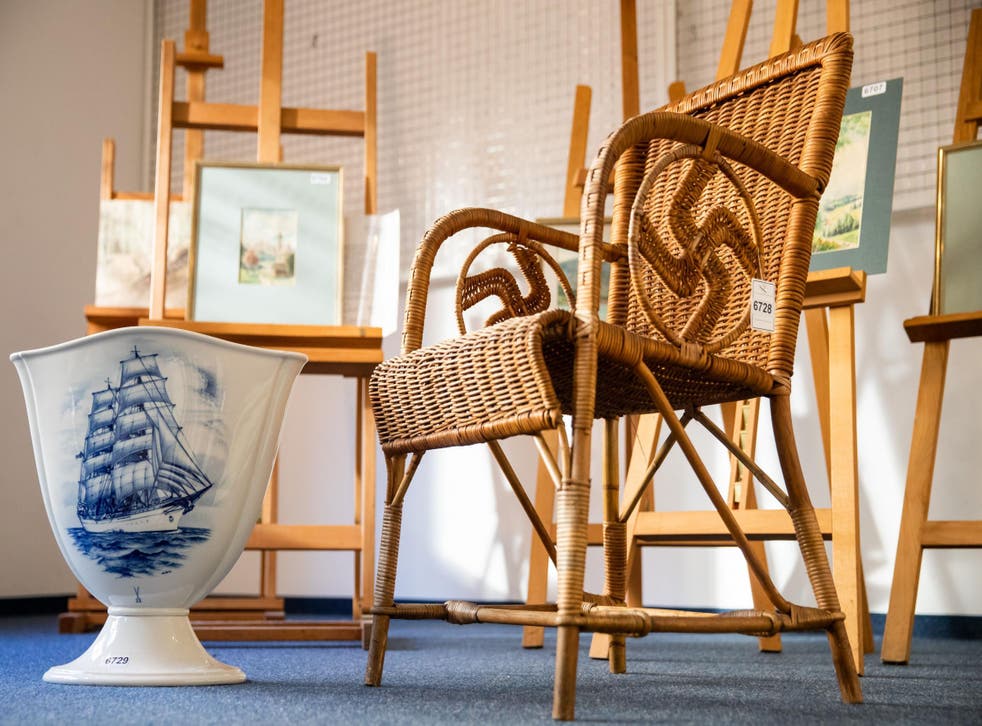 Five paintings attributed to Adolf Hitler have failed to sell at a controversial auction in the southern German city of Nuremberg after questions surfaced about whether they were genuine.
High starting prices of between €19,000 and €45,000 (£16,600 and £43,800) and lingering suspicions about the authenticity of the artworks were suspected to have frightened away potential buyers at Saturday's bidding.
Sales of alleged artworks by Hitler – whose campaign of extermination led to the mass murder of six million Jews during the Second World War – frequently spark outrage that collectors are eager to fork out high prices for Nazi memorabilia.
The auction was criticised by several of the city's politicians and citizens. The watercolours were said to have been painted by the Nazi dictator during his early days as a struggling artist.
The Weidler auction house chose not to comment on why the paintings had not sold but said they could be sold at a later date.
Controversial auction selling paintings attributed to Adolf Hitler

Show all 12
Nuremberg's mayor, Ulrich Maly, previously condemned the sale as being "in bad taste".
A mountain lake view and a painting of a wicker armchair with a swastika symbol reputed to have belonged to the late Nazi dictator were among the items that failed to sell.
The Weidler auction house held the "special sale" in Nuremberg – a German city that was once the site of huge Nazi rallies and later the place where war criminals were tried.
Three days before Saturday's auction, prosecutors seized 63 other paintings attributed to Hitler from the auction house to investigate allegations they were fakes.
In Berlin last month, three other alleged Hitler watercolours were seized after complaints over their authenticity.
Hitler is thought to have painted some 2,000 pictures as a young man as he unsuccessfully tried to make it as an artist in Vienna before the First World War.
Antje Gabriels-Gorsolke, spokesperson for the Nuremberg-Fuerth prosecution department, said they had opened an investigation into certain individuals "on suspicion falsifying documents and attempted fraud".
"If they turn out to be fakes, we will then try to determine who knew what in the chain of ownership," she said.
Join our new commenting forum
Join thought-provoking conversations, follow other Independent readers and see their replies