Hitler's former food taster reveals the horrors of the Wolf's Lair
Ready to be poisoned: Seven decades after Margot Wölk was forced into life at Hitler's bunker, she has told her full story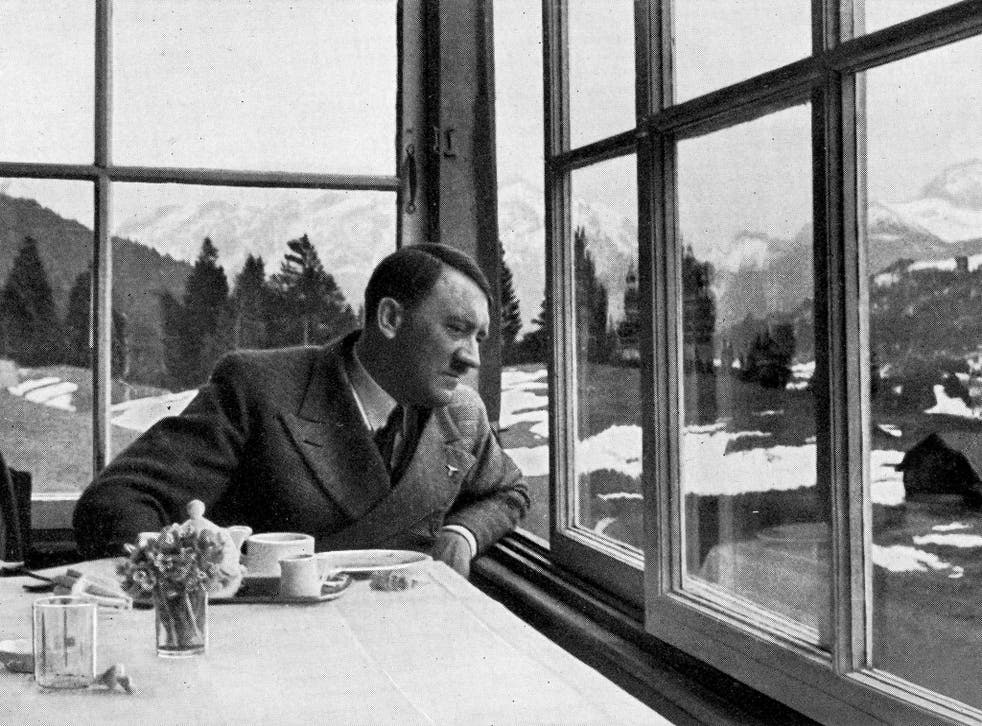 Every meal could have been her last. And when she had finished eating the bland vegetarian dishes put before her, 25-year-old Margot Wölk and her young female colleagues would burst into tears and "cry like dogs" because they were grateful still to be alive.
Margot Wölk was no Nazi, but she was one of 15 young women who were employed at Adolf Hitler's heavily guarded Prussian "Wolf's Lair" headquarters during the Second World War. Her job was to taste the Nazi leader's food before it reached his lips, to make sure it wasn't poisoned.
She was the only one to survive. All her colleagues were rounded up and shot by the advancing Red Army in January 1945. Now a frail 96-year-old widow, Margot Wölk has overcome feelings of shame and broken decades of silence about her time as Hitler's food taster to tell her story to German television.
"The food was always vegetarian," she told Berlin's RBB television channel, for a programme about her harrowing and sometimes horrific experiences, which was aired on Tuesday. "There were constant rumours that the British were out to poison Hitler. He never ate meat. We were given rice, noodles, peppers, peas and cauliflower," she recalled.
But she added: "Some of the girls started to shed tears as they began eating because they were so afraid. We had to eat it all up. Then we had to wait an hour, and every time we were frightened that we were going to be ill. We used to cry like dogs because we were so glad to have survived."
Surrounded by white fluffy toy polar bears, Ms Wölk told her story in the same Berlin apartment where she was born in 1917. The daughter of a German railways employee, she enjoyed a carefree youth and had Jewish friends until the Nazis came to power in 1933.
She became one of Hitler's food tasters by accident. Bombed out of her Berlin apartment in 1941, and with her husband Karl drafted into the army, she sought sanctuary in the home of his mother in the East Prussian town of Partsch, which is now Parcz, Poland. Located some 400 miles east of Berlin, the town happened to be right next door to Hitler's Wolf's Lair headquarters.
The mayor of the town, an ardent Nazi, forced Mrs Wölk to become a food taster. Every day an SS guard picked her and the other girls up in a special bus and took them to a school building, where they had to taste the Nazi leader's meals.
"The security was so tight that I never saw Hitler in person. I only saw his Alsatian dog, Blondi," Ms Wölk recalled. Security was draconian, but one night she was raped by an SS officer.
Hitler's fears for his life were not unfounded. On 20 July 1944, a group of German army officers attempted to assassinate the Nazi leader by detonating a bomb in the Wolf's Lair. "We were sitting on wooden benches, and suddenly we heard and felt this incredible big bang," recalled Ms Wölk, "We fell off the benches and I heard someone shouting, 'Hitler is dead!' But of course he wasn't."
Nearly 5,000 Germans suspected of involvement in the bomb plot were executed by the Nazis. Ms Wölk was forced to move into the heavily guarded building where she tasted Hitler's food.
By late 1944, the Red Army was advancing. Ms Wölk was helped to escape by a friendly SS officer. She was found a place on a train used by the Nazi Propaganda Minister Joseph Goebbels, and fled to a Berlin in ruins.
Berlin capitulated to the Russian army in May 1945. But the horror of the war did not end for Margot Wölk. "We tried to dress up as old women, but the Russians came for me and the other girls all the same," she recalled in the programme. "They cut open our dresses and dragged us into a doctor's flat. We were held there and raped for 14 days. It was hell on earth. The nightmare never goes away."
Ms Wölk was left unable to bear children. "I always wanted a daughter. When I reached 50, I thought, if had a daughter she would be 25 now. But sadly that never happened," she said.
A British officer called Norman helped her recover. He went back to Britain after the war. He wrote asking his German girlfriend to join him. But Ms Wölk told him she wanted to wait and find out if her husband Karl was still alive.
In 1946, Karl appeared on her doorstep. Finally allowed home from a Soviet prisoner-of-war camp, he weighed 45 kilos, had a bandage around his head and was at first unrecognisable. The couple tried to live a normal life. But the war had taken a toll on both of them. Margot Wölk couldn't escape her nightmares. They separated. Karl died 24 years ago. Ms Wölk has lived alone with her memories ever since.
Join our new commenting forum
Join thought-provoking conversations, follow other Independent readers and see their replies