Huge sinkhole causes 380 people to be evacuated from Naples neighbourhood in Italy
Around 95 families had to be found emergency accommodation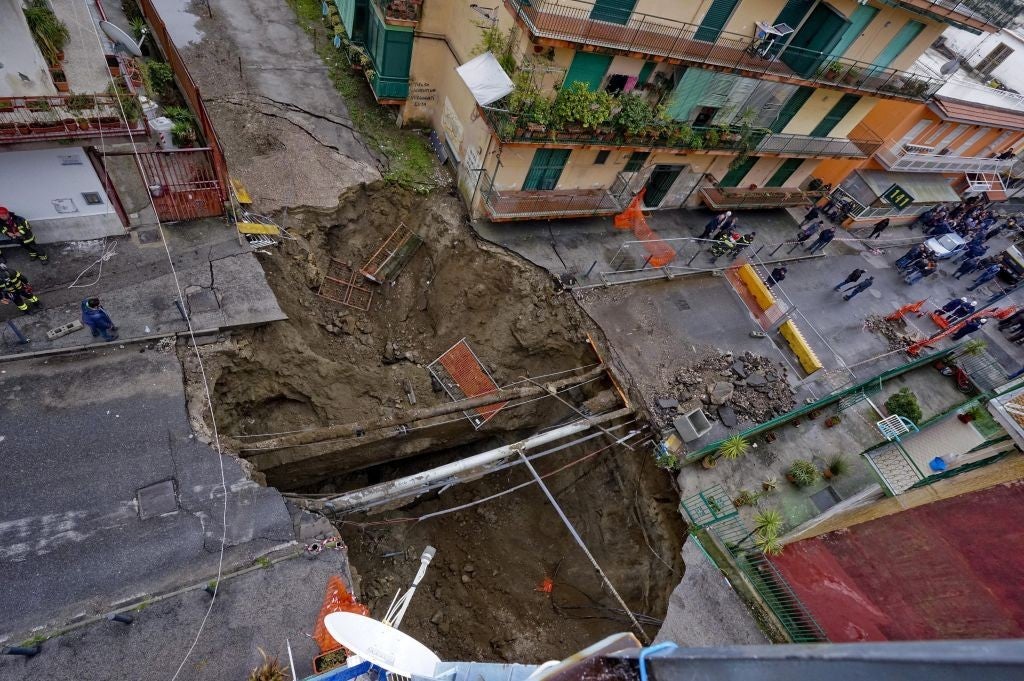 Naples residents woke up to a massive sinkhole yesterday morning that led to hundreds of people being evacuated from the area in the Italian city.
A woman who lived at number 131 heard "a huge thud" and looked out to see a car falling into the pit above a disused underground rail tunnel.
The hole will be filled with concrete once it has been inspected for any further potential damage.
Sinkholes around the world
Show all 9
Sinkholes usually occur when soluble bedrock such as limestone gets dissolved by water and drainage.
A sinkhole around 40ft wide in Kentucky, US, swallowed eight rare classic cars costing millions of dollars in total at a museum earlier this month.
Shortly before that in the UK, a 30ft-deep hole in High Wycombe, Buckinghamshire, took down a car and a family were told not to sleep in their nearby house in case of potential further damage.
Join our commenting forum
Join thought-provoking conversations, follow other Independent readers and see their replies