Hundreds feared dead after boat carrying 700 migrants capsizes off Libya
The boat, carrying around 700 migrants, sank in an area just off the coast of Libya last night
Caroline Mortimer
Sunday 19 April 2015 12:21 Comments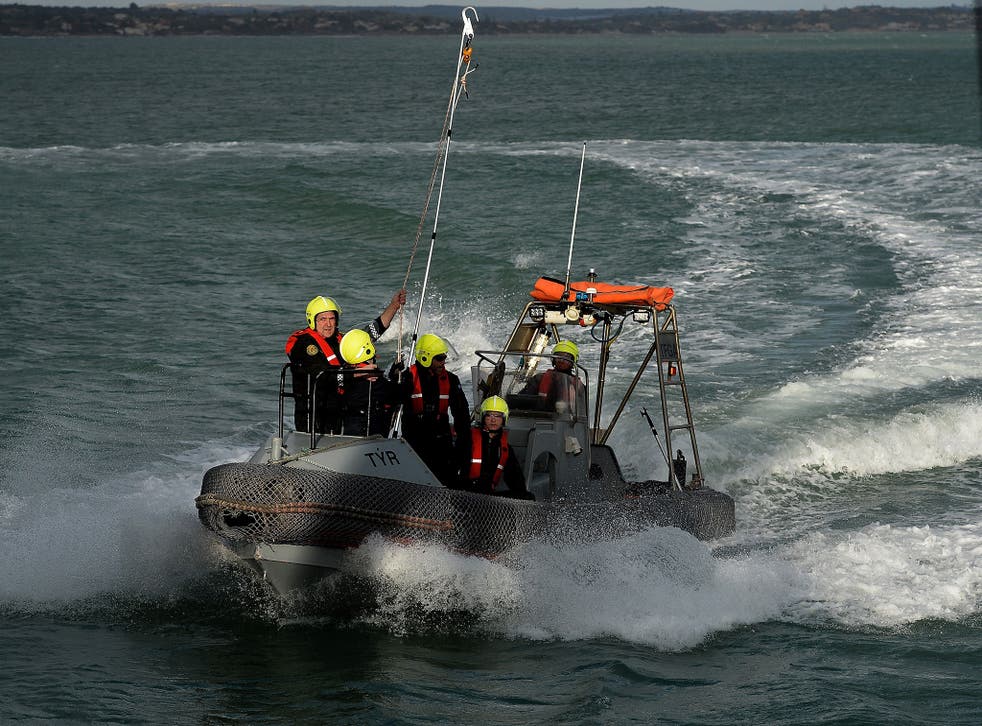 Hundreds more are feared dead after the second boat in a week has capsized en route to Lampedusa, just days after a top official blamed anti-immigration rhetoric for the failure to restart rescue operations.
Laurens Jolles, the United Nations High Commissioner for Refugees (UNHCR) for Italy, said the rise of anti-immigration parties across Europe was stopping political leaders from taking the necessary measures to prevent migrant deaths.
"In many countries in Europe at the moment, the [political] dialogue and the rhetoric is quite extreme and very irresponsible," he said, The Guardian has reported.
The boat, carrying around 700 migrants, sank in an area just off the coast of Libya last night.
Around 28 migrants have been rescued but many more are feared dead after bodies were seen washing ashore, according to the Times of Malta.
It comes a week after another boat capsized with 400 migrants drowned.
After the tragedy there were fresh calls from the UN and human rights groups to renew large scale search-and-rescue operations off the Italian coast which were curtailed last year.
Last year, Italy authorities announced they would discontinue their large scale Mare Nostrum rescue mission and was replaced by the much smaller boarder surveillance operation, Triton, which is run by the EU.
The EU say the narrow scope is justified as search-and-rescue operations encourage migrants to try the crossing.
Mr Jolles said: "If one really wants to tackle the problem and ensure that there are less deaths, then the thing to do is to look at providing legal avenues to come to Europe. There is an obligation, both moral and legal, to try and do something."
Many migrants are refugees fleeing conflicts across Africa and the Middle East with many people coming from Syria and Iraq.
In December last year, the UNHCR appealed to the EU to take its fair share of displaced Syrians fleeing the civil war.
Germany pledged to take 30,000 refugees and Sweden 2,700 but the UK has taken just 143.
Ukip leader Nigel Farage called on the government to accept more Syrian refugees in 2013 but later backtracked and said the UK should "only accept Christians".
Save the Children are running to get Britain to support renewing the rescue missions at the EU next month.
Register for free to continue reading
Registration is a free and easy way to support our truly independent journalism
By registering, you will also enjoy limited access to Premium articles, exclusive newsletters, commenting, and virtual events with our leading journalists
Already have an account? sign in
Join our new commenting forum
Join thought-provoking conversations, follow other Independent readers and see their replies