Hungarian PM Viktor Orbán says 'all the terrorists are basically migrants' in response to Paris attacks
The right-wing leader said other EU countries deny European Muslims live in 'parallel societies' within Western borders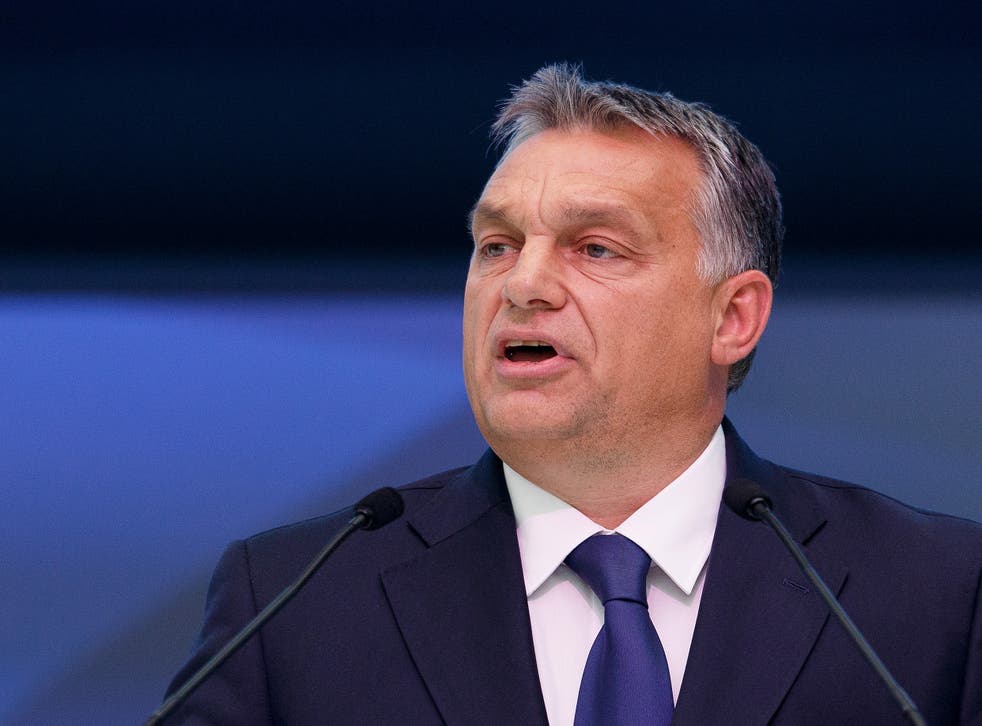 Hungarian Prime Minister Viktor Orbán has said "all the terrorists are basically migrants".
The controversial right-wing leader said Muslims living in certain European countries were living in "parallel societies" - where they rejected Western values but still held EU passports.
In an interview with Politico, Mr Orbán referred to claims that at least six of the nine of the men who carried out attacks in Paris that killed 130 people were born in the EU or had EU citizenship.
"Of course it's not accepted, but the factual point is that all the terrorists are basically migrants," he said.
"The question is when they came to the European Union."
He said it was an "obvious fact" that there was an "overwhelming logical" connection between terrorism and the migration of Muslim people in Europe that other EU countries deny.
Hungary has faced intense criticism in recent months after it built a razor wire fence on its border with Serbia to prevent refugees entering the country - often en route to Germany.
Defending the move, Mr Orbán claimed he was simply upholding EU rules that meant refugees must claim asylum in the first country they set foot in.
He said his party, Fidesz, wanted to save the Schengen agreement - which allows free movement between member states - which he says is threatened by open external borders.
The world mourns Paris attacks - in pictures

Show all 25
Last month, Hungary extended its razor wire fence to Croatia, which is not part of the Schengen area, forcing the Croatian government to divert refugees towards Slovenia, which is.
Hungary, along with several other EU states, wants to block a plan to share 120,000 refugees across all member states.
Mr Orbán wants to set up a joint force to protect Greek borders.
Register for free to continue reading
Registration is a free and easy way to support our truly independent journalism
By registering, you will also enjoy limited access to Premium articles, exclusive newsletters, commenting, and virtual events with our leading journalists
Already have an account? sign in
Register for free to continue reading
Registration is a free and easy way to support our truly independent journalism
By registering, you will also enjoy limited access to Premium articles, exclusive newsletters, commenting, and virtual events with our leading journalists
Already have an account? sign in
Join our new commenting forum
Join thought-provoking conversations, follow other Independent readers and see their replies